How To Play Options Market Following QE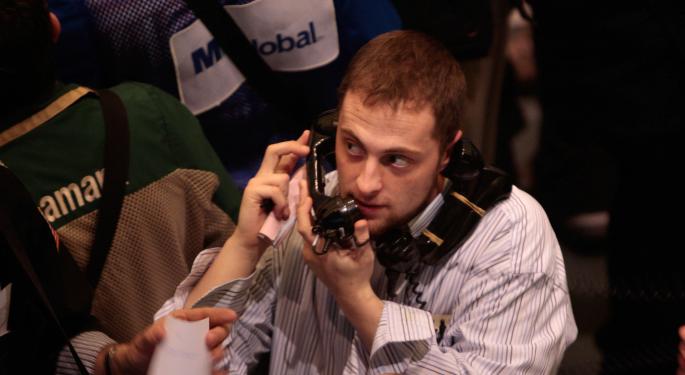 Scoreboard
It was a green week on Wall Street but it ended on a somewhat sour note.
On Thursday, the ECB fired the bazooka they've been promising for two years and it was a whopper topping expectations. The eurozone will benefit from bond buying for an opened ended period of time.
This is a page out of Yellen's book with her 'data dependent' statement. This means that the central banks are here for as long as economies (markets) need them. Of course, the assumption is that central banks are actually able to rescue traders from another financial or other disaster. We know that they are willing.
Now What?
Nothing has fundamentally changed with this historic move by the ECB. All fundamentals are still the same: the U.S. is doing well, Japan is still mired in deflation and in the middle of a potentially disastrous experiment, China is still growing but at a rate that is doubted by many experts, emerging markets are struggling especially with the oil crash of late, the eurozone just entered the intensive care unit.
All these have been ongoing for the last two years. The only change this week is that now the threat of Draghi not being able to deliver on his QE promise has been eliminated. So in theory, traders should see fewer equity sellers just based on that fact.
Related Link: Dan Nathan's Put Calendar Trade In Alibaba Group Holding Ltd.
So traders should resume with their theses from 2014, leaving room for a little more upside while guarding against the occasional correctional period. Notice "correction" was not mentioned; perhaps traders are now in a new normal where corrections occur in short spurts and in concentrated areas to relieve enough pressure and stave the usual market-wide 20 percent correction of yore.
A major worry now comes from the bond market; not enough attention was paid to the fact that Friday the 10-year rates had a mini crash down over 4 percent and that the bond market is in resuming its break out mode. This combination has the tendency to crush rallies. Friday's redness came only to the Dow and some to the SPX, while the Nasdaq closed green.
Now markets are at a point of contention which during this week will likely resolve itself.
How To trade?
The options world offers many ways to structure relatively safe trades to short undeserved market pops while leaving room to the upside. Also, by hedging the shorts with a few carefully place longs.
These are uncertain times so options premiums are hefty. So selling risk outside of the trading ranges will pay the bills for this trader. Traders should be careful interpreting the ranges at play.
There are those of us who can read the proverbial tea-leaves better than others so seek those with clarity on trading ranges.
Earnings
The season is in full bloom with many names like Apple and Google are still due to report.
This brings about great opportunity, but alas it leaves investors at the mercy of traders' hasty interpretation of the results. This means that even great results get sold due to dislike of a term or two in the conference calls.
So if possible, traders should avoid full unprotected positions into earnings. Most often the best earnings plays are set just after the event. Patience will pay.
Google has had a phenomenal run after getting tested and is going into earnings vulnerable to a sell off. It could have a violent reaction to earnings. One outcome puts it over the 600 level and the other reaching to close the gap about 100 points lower than current levels. This makes it more of a gamble than an investor so lotto tickets only please.
Apple will deliver excellent sales of iphones but will disappoint on ipads. These two facts won't move the stock much. Markets are still looking for the flying car, but this earnings report won't deliver a flying car, they might be able to deliver a hoverboard (reference to an 1980s classic movie) via much better-than-expected news from Apple Pay.
The stock could reach and break 120. If not then, it too is vulnerable to revisit the recent lows.
Check out the video below for a full recap of this week's outlook:
Tags: European Central Bank Janet Yellen Mario Draghi
Posted in: Previews Options Pre-Market Outlook Markets Trading Ideas Best of Benzinga