What Options Traders Are Watching This Week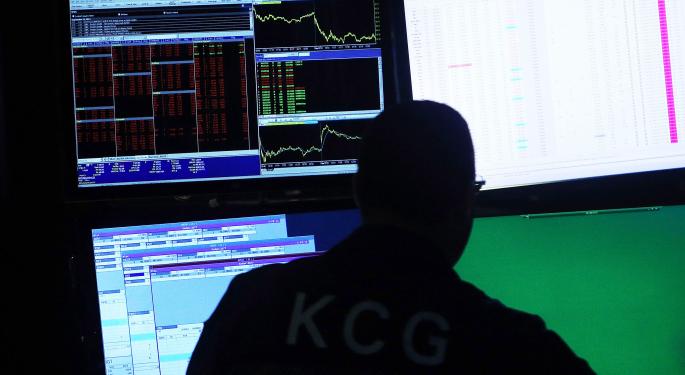 Last week ended on a bitter sweet note for the bulls as markets rallied to extreme new highs before the U.S. opened on a surprise rate cut from China and more bullish talk from Draghi.
The pop, however, did not last long, as markets spent most of the day sliding (and even going red for the NASDAQ and small-caps).
A late day run, however, salvaged some of the greens to close up a little especially for the S&P 500 (INDEXSP:.INX) and Dow Jones Industrial Average (INDEXDJX:.DJI). The small caps however were not very convinced of the run and stayed muted. On the whole, the S&P and the Nasdaq put in a fifth consecutive green week.
This Week
This week will be a short week for the U.S. markets as traders celebrate Thanksgiving. Volume will be light, and sometimes this can exaggerate moves.
For a bullish day, Friday showed weakness in a lot of usual leaders. This may be a sign of hesitation in the long thesis. It's as if even the bulls were surprised to find themselves so high at the open.
The settlement values in the A.M. -- settled issues like the SPX, NDX and RUT -- caused a lot of undue pain.
The SPX's highest tick at the open was about $4 lower than the actual published settlement value. The differential for the NDX was even bigger. This causes a lot of losses for spreads that were left open into Friday.
Stocks To Watch
Google Inc (NASDAQ: GOOGL) is worth watching as it shrugged off two days worth of negative news with the latest being chatter about the EU commission asking for a breakup. When a stock can rally in the face of negative headlines, it's a promising sign and done so on decent volume.
There were also a lot of momentum stocks that dropped hard while markets rallied hard. Most notably, Tesla Motors Inc (NASDAQ: TSLA) and Chipotle Mexican Grill, Inc. (NYSE: CMG) quickly faded the morning pops to turn very red into the close.
Alibaba Group Holding Ltd (NYSE: BABA) ended the week on a green note but was full of wild moves all week long.
Check out the video below for a recap of this week's outlook:

Tags: Options Outlook
Posted in: Previews Options Markets Trading Ideas Best of Benzinga