Netflix Vs. Comcast: Who Will Win The Net Neutrality War?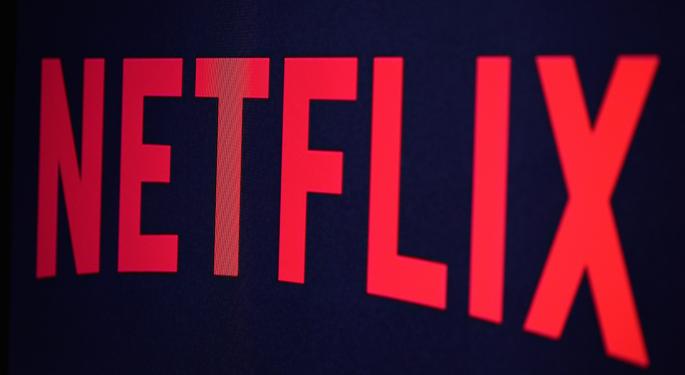 Comcast Corporation (NASDAQ: CMCSA) and Netflix, Inc. (NASDAQ: NFLX) are among the companies that are embroiled in the war over Net Neutrality. After years of battling, the end is nowhere in sight.
Cable providers took a significant hit after President Obama shared his support for an "open Internet."
Is this a sign of things to come for pay-TV conglomerates?
"There are damages to both approaches," Rob Enderle, principal analyst at Enderle Group, told Benzinga.
"On the Net Neutrality side, you don't really have to pay a lot more money, but your service is probably going to suck regardless of how much you pay. On the other side, if you want better service you're at least going to be able to pay for it, but it might be a lot more."
Albert Fried & Company, LLC analyst Rich Tullo thinks the Net Neutrality war could outlast President Obama's second term.
"Based on how long it's taken to get to a deliverable product from the FCC to implement, what President Obama wants could take the government past his term in office," Tullo told Benzinga.
Related Link: Could Netflix Drop To $250 In 90 Days?
Pros And Cons
Tech industry expert and analyst Jeff Kagan said that there are pros and cons to both sides in the Net Neutrality skirmish.
"We have to look at what's in the best interest for everyone," Kagan told Benzinga.
"What's going to be in the best interest of everyone is to not tie the legs of the carriers who are building this Internet. If we're not going to tie the legs, that means we have to give them the ability to invest because the companies that are investing are investing big money -- billions of dollars. They're not going to do that unless they can be assured that they're going to be profitable."
In fact, AT&T Inc. (NYSE: T) has vowed to stop investing in new broadband initiatives until after the Net Neutrality dispute is resolved.
"If you think about [Net Neutrality] from a business point of view, it doesn't make sense," Kagan added.
"Companies and their investors have to make money, otherwise they're not going to do it. That's why AT&T said they're going to back off until this is settled. That's why I think you're going to see a lot more companies doing the same thing."
Kagan said he hopes the FCC makes the right decision "and lets the companies grow, rather than giving in and doing what people think they want and having people get hurt six months or a year or three years later."
Related Link: Comcast-Time Warner Merger Should Be 'Dead On Arrival,' Says Former FCC Commissioner
Freedom? Not Quite
Net Neutrality support is often promoted by those who want a free and open Internet, but Tullo warned that freedom may have already been lost.
"What is at play here is not your freedom to look at a website or a distributor website, because the Net Neutrality that was overturned by the court gave the FCC the power to bring down any website anytime it wanted," said Tullo.
"In giving the FCC that power, they took down roughly 10,000 websites in one day purely by accident."
Tullo said he would rather have an Internet where service providers can deliver as much content as he wants "versus an Internet where the content is being regulated by the government, whose agenda could shift over time.
"The concern I would have with Net Neutrality is that you have a government regulator picking and choosing who has the right to be an Internet website versus a system that is kind of structured to allow anybody to become a website," Tullo added.
Google's Solution
Enderle thinks that Google Inc (NASDAQ: GOOG) (NASDAQ: GOOGL) or Elon Musk could have a solution.
He said they want to use low-altitude satellites (mostly funded by advertising) to provide low-bandwidth services.
"The end result might be a better fix than either side in this Net Neutrality thing is contemplating, though you might have some privacy issues with Google," said Enderle.
"Our only hope may be that some third-party emerges with something that makes our existing wired infrastructure obsolete and they're more customer-focused than the folks that are currently providing services."
Disclosure: At the time of this writing, Louis Bedigian had no position in the equities mentioned in this report.
Posted-In: Comcast Elon Musk Google Jeff Kagan net neutralityPreviews Tech Trading Ideas Best of Benzinga
View Comments and Join the Discussion!