Options Outlook: Looking At The Fundamentals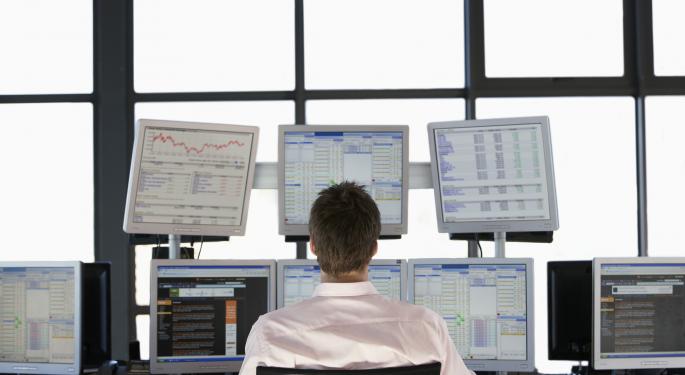 Friday's scoreboard was confusing to say the least.
On a day when markets are flat, one might expect the other variables at play to be muted. On Friday, however, markets ended up between flat to small green, yet the VIX was down 4 percent, bonds were up more than 1 percent and the 10-year rates were down 2.6 percent. If smart money says that the bond market is smarter than the stock market, then Friday was a bearish day.
Related Link: Retail, Gold Miners And Small-Cap ETFs To Watch This Week
Markets this week should have a better chance at trading based on fundamentals rather than headlines. Coming into Monday, traders might repeat what's working: cautiously looking to go long in a few quality names like Alibaba Group Holding Ltd (NYSE: BABA), Apple Inc. (NASDAQ: AAPL) and Chipotle Mexican Grill, Inc (NYSE: CMG).
Credit put spreads may also be good to finance for even more bullish play.
Note About 'No-Brainers'
Some in the media have used term "no-brainer" for the bullish case into the end of year. This might throw up a caution flag, as there could be any number of potential pitfalls in the near-term, especially when markets are at all-time highs and with no concrete new positive catalysts.
Cash On The Sidelines
It is often said that there is money on the sideline waiting to get in and that it is bullish. Markets being at all-time highs might invite the money into the market, but why assume that the money will be in long positions? It might make sense for the new entrant to be more bearish than bullish given the altitude of market levels.
Caution is still warranted given the reckless air that resurfaced in the past two weeks; More than an 11-percent rip in a couple days is a bit unusual and might not be sustained.
For a full recap of this week's options outlook, check out the video below:
Posted in: Previews Options Markets Trading Ideas Best of Benzinga