Another Reason To Keep An Eye On Options During Earnings Season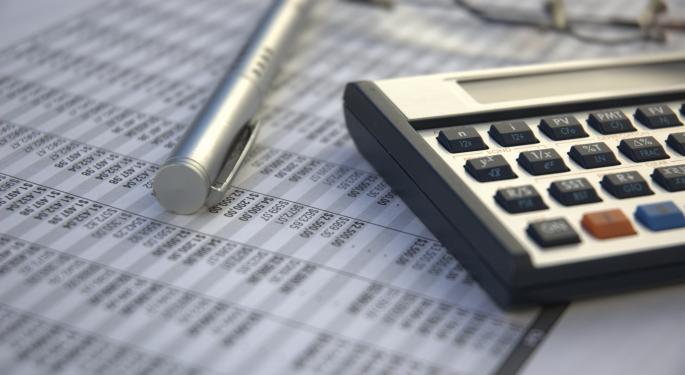 The markets ended last week with strengths in the broader markets up 0.75 percent, while the small caps lagged about +0.2 percent.
The small caps were early trend identifiers. Small caps recently exhibited nervousness not shared by the S&P or NASDAQ. The VIX also held strong, which should add to the uncertainty going into the week.
How To Trade The Week
Earnings season is in full tilt, and there a few small debit spreads for a chance to participate. Traders could set a few directional plays in quality names that have already reported.
For example, traders could go long Apple Inc. (NASDAQ: AAPL) and Google Inc (NASDAQ: GOOG) by adding a few credit spread positions with proper buffers. To hedge them, traders could sell some exuberance via credit call spreads in indices, leaving enough room for more upside into the mid-week U.S. Federal Reserve event.
Bearish plays on a few earnings losers might also pay big.
Related Link: Earnings Expectations For The Week Of October 27: Facebook, Exxon, Pfizer And Much More
Fundamental Note
The weakness in the eurozone has played a big role in aggravating the recent sell-off. Until it gets settled one way or another, nothing has changed fundamentally. Trader sentiment was the likely driver of the deep sell and the sharp bounce.
Headline Note This Week
The potency of the Ebola headline has been reduced, with New York Mayor Bill de Blasio stating it's a disease that is hard to contract and the clearing of the nurse with the disease. Going forward, Ebola headlines should have smaller effects on the trader psyche.
Fed Note
There is a school of thought that the markets are expecting the Fed to announce a new quantitative easing. It seems unlikely that the Fed will restart another QE when it is in the process of wrapping one up. If it's true that there are many in the new QE camp, then the markets are in danger of a mid-week sell-off.
The options markets are lined up in way to leave an easier path downward than upward.
Check out the video below for a full recap of this week's outlook:
Posted in: Previews Options Pre-Market Outlook Markets Trading Ideas Best of Benzinga