Options Traders Face Tricky 'Relief Pop'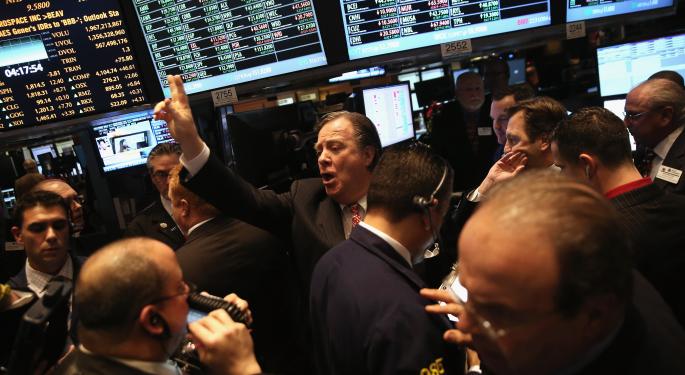 Although markets ended last week on an up note, the bulls sustained a lot of damage as investors reacted to negative headlines.
The good jobs number fueled Friday's pop because it suggested that the U.S. economy is still intact. While Friday's upsurge appears to have been a relief pop, traders should be wary of immediately shorting it.
The Week Ahead
Bullish sentiment faces another threat this week in addition to headlines: Markets may decide that good economic news is bad news.
Related Link: Options Traders Should Watch Headlines, Market Fear This Week
A strong U.S. economy means that Janet Yellen/the Federal Reserve will be under pressure to raise rates sooner than later. The jobs number simply heightens the importance of the release of Fed minutes on October 8 at 2 pm ET.
Markets will get another hint of the Fed's future moves when import/export prices are released on October 10; the Fed also considers those numbers important.
Absent headlines, markets should come into the week with an upward bias. The apparent relief pop may have legs since it comes after a lot of damage.
Trading Ideas
Traders should carefully choose long positions, focusing on worthy names with good fundamentals that got swept up in the sell off.
Google Inc (NASDAQ: GOOG) (NASDAQ: GOOGL) is a company to consider, as it will report soon. Risking some money on a debit call position in a global leader sounds could be a smart move.
Although Priceline Group Inc (NASDAQ: PCLN) longs off the bottom last week paid well and fast, this week traders may find it harder to find such opportunities. Sticking to the premier companies which have a chance at a fundamental headline around earnings may be wise.
Europe's economic woes mean traders should consider avoiding euro-centric longs.
Hedging longs via credit call spreads or debit put spreads is prudent, especially for portfolios that are too heavy on long positions. Last week's sell off should serve as a reminder of how fast markets can sell.
Tags: Federal Reserve options relief pop
Posted in: Previews Options Markets Trading Ideas Best of Benzinga