Option Traders Should Watch Headlines, Market Fear This Week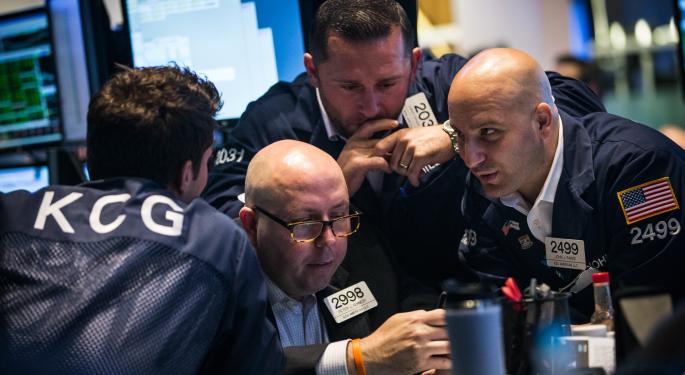 Last week was volatile, but the bulls scored psychological and technical wins. Psychologically, the bulls withstood an onslaught of negative headlines and lived to tell about it. Technically, the weekly candles bounced off the lows and held some important trendlines.
The fight been the bears and bulls is not over yet.
What To Watch This Week
This week traders can consider building some long positions based on market fears, as long as the fundamentals don't change. Booing profits often has been a winning strategy, so traders can consider picking on a few weak names.
Good targets may include momentum stocks such as Amazon.com, Inc. (NASDAQ: AMZN) and Tesla Motors Inc (NASDAQ: TSLA). They have not been able to hold any strength for months.
Related Link: Options Traders Beware: Both Bulls And Bears Lack Conviction
This is a heavy headline potential week, including U.S. and eurozone economic reports, quantitative easing expectations and civil unrest in Hong Kong. Staying nimble is essential; initiating new positions without some resolution is not prudent.
Patience is key.
Check out this week's full recap:
Tags: options
Posted in: Previews Options Pre-Market Outlook Markets Trading Ideas Best of Benzinga