Options Traders Still Need To Watch Geopolitical Risk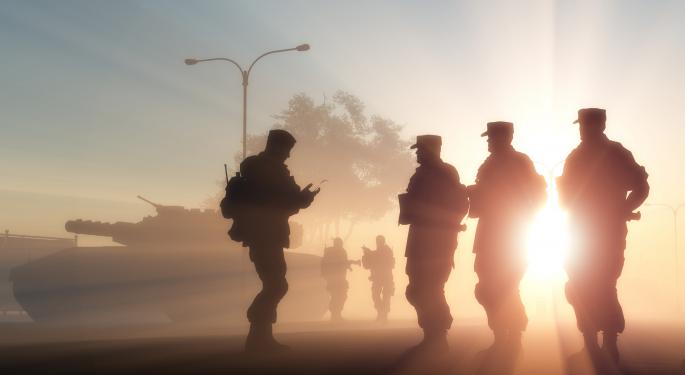 ​Recap
Heading into last week's close, the markets looked ugly; Thursday night futures were in free fall on air strikes news. Luckily the news hit off hours, and when Friday's open came markets had digested the events and never looked back.
This Week
The bears don't seem to be pressing their advantage when they have one. As a result they may get caught short too long and too low, just like they did holding the SPX 1900 line. At this point -- especially if no new headlines hit -- new long positions may be better bets than new short ones.
The key this week is to understand why markets sold off and why they bounced. There is no doubt that markets sold on the presidential announcement of U.S. strikes against ISIL. The bounce's cause is less clear but may have come from the realization that the strikes were no big deal to the U.S. and its businesses.
Related Link: Options Traders Should Be Wary Of Geopolitical Risk
Longer term, Europe's growth is a bigger worry. If Europe's growth is the next concern then it's likely to have a drag effect on the markets, not a whoosh down. That means markets can still go up on any given day. For example, last week the small caps broke a four-week losing streak despite expectations of a major sell off.
This week the markets will be trying to trade fundamentals, meaning that the bond market will probably take center stage again. Last week the mechanics between equity and bond markets were broken.
Variables To Watch:
Other than the usual worry over Asian financial debacles and/or another unforeseen shoe to drop, geopolitical events still dominate:
Gaza. The conflict looked like it was unwinding to an end, but it could rekindle quickly.
Ukraine: While it's in no one's interest to aggravate matters to the breaking point, the situation is messy.
Fed/Yellen: Markets remain lost as to what to watch for in signs of rate-tightening triggers.
Earnings: Somehow companies are managing their P&Ls and stock prices; use the trader reaction to gauge sentiment and adjust your micro trades off your macro thesis.
How To Trade The Week:
This week look for a few good longs and hedge with a few shorts, all via the options market. The longs could be credit put spreads with a high chance of success, using a healthy buffer from current price and time to play out. The shorts could be credit call spreads with the same parameters.
Absent headlines, cautiously find new longs.
Consider a few shorts that run up in sympathy but still have challenges to come, like exposure to Europe.
Avoid full-sized earnings plays.
Avoid chasing trends. Develop a thesis and trade it.
The market remains true to its theme all year: So much has happened, yet nothing has changed.
Posted in: Previews Options Pre-Market Outlook Markets Trading Ideas Best of Benzinga