2 Option Plays During Market Stalemate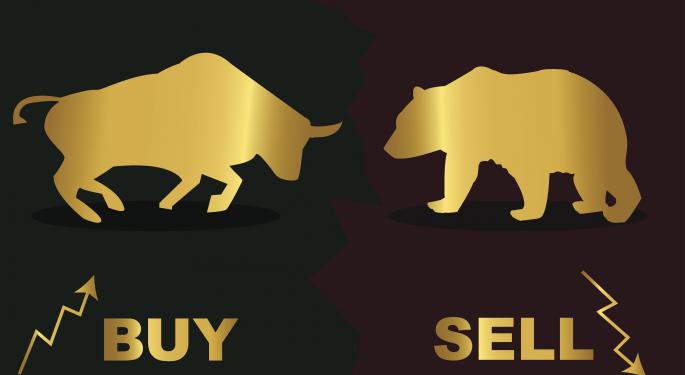 Last week markets experienced a hard sell off brought upon by serious geopolitical headlines: a downed plane in Ukraine with hundreds dead and a ground invasion in Gaza. On Friday the markets rallied and recouped the losses as if nothing happened.
The motto of 2014 remains true: Much has happened, yet nothing has changed. Here are facts that have not changed:
Markets are still in stalemate. Bulls cannot maintain a rally longer than a few days, most visibly in the momentum stocks. Bears are being lazy and not pressing the short side on down days. The end result is noncommittal markets. Only a catalyst will trigger a move that snowballs into a sustainable break out or break down.
Markets are at or close to all-time highs, perhaps tipping the balance toward the breakdown more than the out.
The world is a mess: geopolitical unrest on all continents, rising oil costs, recoveries stalling, etc.
A Depressed Fear Gauge. The VIX cannot sustain a bid, which could be a sign of misplaced comfort levels. If so, then the blindside move will have a severe effect.
Related Link: Short Options To Follow Last Week's Bears
All of the above allows for uncertainty but also is offering well-defined ranges, which is conducive to trading the ranges in the short term.
For a directional lotto bearish trade with time to play out, consider tired names like Caterpillar (NYSE: CAT) and IBM (NYSE: IBM). These are directional lotto bearish trades with some time to play out. One option is debit put spreads, which could be financed with opposing credit spreads.
Earnings season allows for opportunities where traders can somewhat neutralize the time decay. Traders can take a debit spread with some confidence that time won't kill the premium. Upcoming earnings will likely keep premiums elevated provided that price doesn't move away too fast against the positions.
Note that in these uncertain times, traders are best served to leave room for plan B.
Check out this week's options outlook video below:
Posted in: Previews Options Pre-Market Outlook Markets Trading Ideas Best of Benzinga