Options Outlook For The Week Of June 2: Will Market Confusion Continue?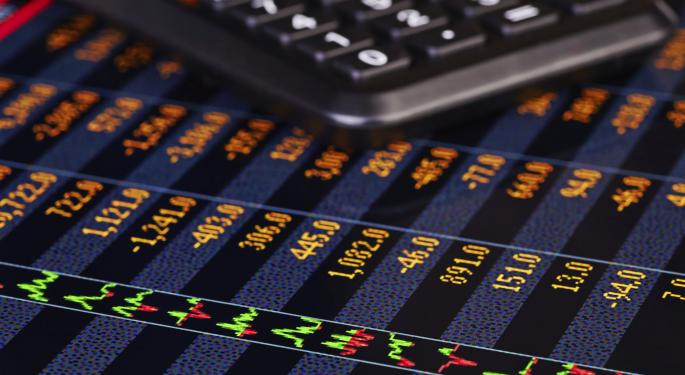 Last Week's Takeaway
Friday the bears did just enough to remind bulls that this is not 2013 where every run is to the moon. The week was full of action and market confusion was the only sure thing.
For months markets have had an inverse trading relationship between the TLT and yen on one side and equities and the TNX on the other. This week the relationship broke down, becoming unreliable.
The options mix suggested that traders are still cautious. They bought VIX calls, indices puts, and almost evenly split in the equities.
A highlight of last week was the resurgence of the love for Apple (NASDAQ: AAPL), The recommendations and price upgrades came in fast and furious but almost all too late and after the fact. Friday Apple could not hold its day high of $644 and closed $12 lower, negative for the day. Furthermore, Friday the small caps closed down 0.5 percent.
In short, despite the media coverage of all time highs (SPX and Dow), Friday was definitely negative.
Week of June 2:
Absent any headlines, markets may carry a negative sentiment into Monday's pre-open. Moreover, traders should be ready for a potentially violent week, depending on how scheduled events and data play out.
The most important event next week is the ECB meeting. There is a chance that the event is a lose/lose situation. If Mario Draghi cuts rates and/or introduces a QE then markets may read doom into it and sell off hard. If he doesn't cut then markets may disappointed and also sell off. Furthermore, if the jobs number is weak...lookout below.
Consequently, it may be wise to extend the short term weekly trades into at least two weeks or more. Setting trades further out in time via the options market would protect from massive losses from tight weekly trades. From an options perspective one can do the following:
*Iron Condors: Traders may continue to seek profit from collecting premium via selling iron condors. If doing so, consider extending the time frame out to at least two weeks. Today's market strength may prove to have been deceiving. Traders may look back at the SPX and say: 'liar liar pants on fire.'
*Momentum Plays: Last week capitalizing on momentum plays (Apple, Netflix, etc.) seemed a good plan. This week the flip side could work, but would have to be done very carefully.
For example consider buying cheap debit spreads based on specific thesis. One could buy cheap debit put spread in an over-extended ticket; or buy a cheap call spread on a ticker that the trader thinks looks bullish. The options market could be hinting at $390 next week so consider cheap debit put spreads for $0.50.
*Bearish Ideas: an extremely low VIX (11.4) leaves no room for error.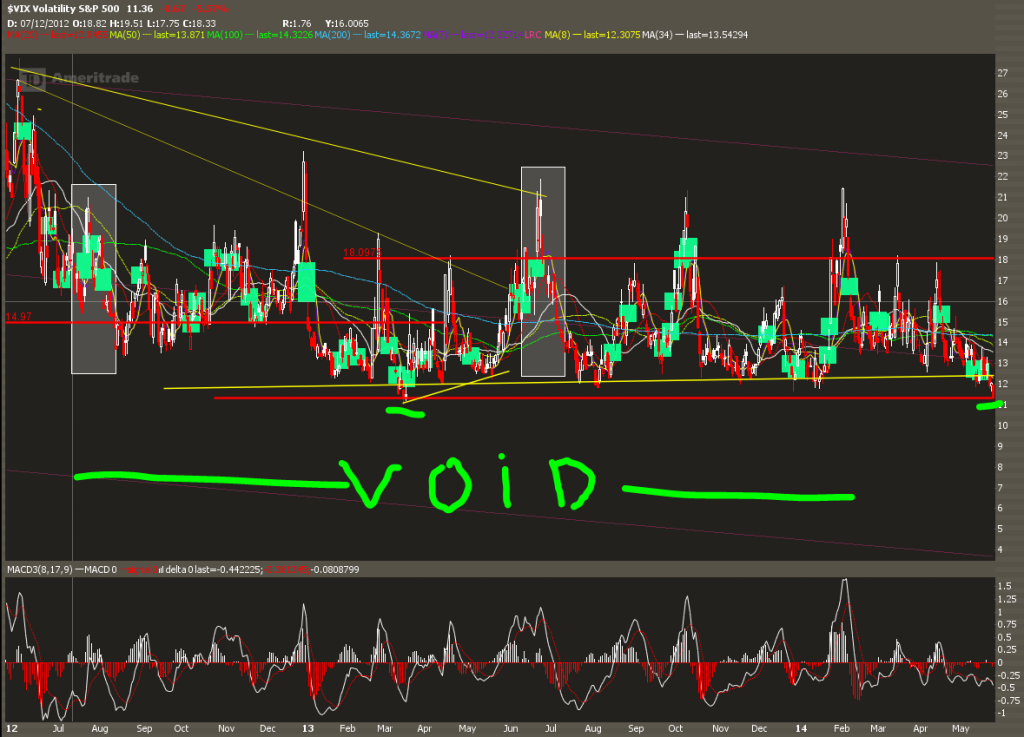 *"Lotto" Idea: Last week's "Lotto" of the week paid big. This week's lotto is any cheap debit put spread. Traders are now expecting further new highs. The potential for the blind side is elevated when complacency is at its highest.
MOMOs make for good short candidates: Priceline (NASDAQ: PCLN), (NASDAQ: NFLX), even SPX or RUT. Another idea is a NDX 3650 put area for June. Saleforce.com (NYSE: CRM) sold off hard on good news. This usually is not a one day event so debit spreads there could pay especially if markets in general drop.
*Defend Shorts: It is still prudent to defend a few short positions. This can be done by buying call spreads in the indices so to avoid potential pitfalls from stock specific exceptions.
Check the video below for a recap of this week's options outlook:
Tags: ecb Mario Draghi momentum plays
Posted in: Previews Options Pre-Market Outlook Markets Trading Ideas Best of Benzinga