Circular Reasoning, Waste Avoidance Are Now Investable Themes With New Direxion ETF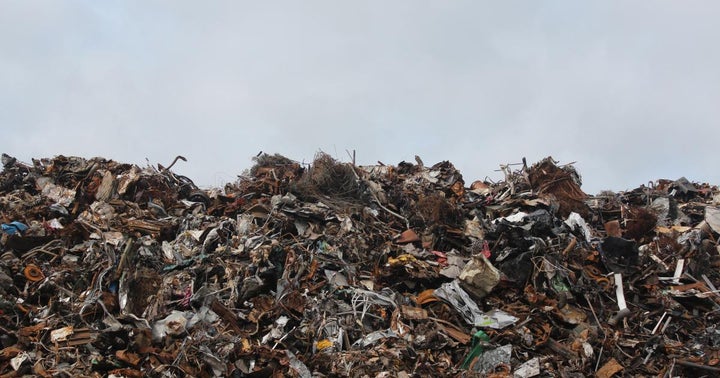 Linear is out. Circular is in and there's a new way for investors to tap into theme thanks to the recent debut of the Direxion World Without Waste ETF (NYSE:WWOW).
What Happened
WWOW debuted last week and tracks the Indxx US Circular Economy Index. One of the guiding principles of the fund is the broader economy's shift away from the old "take-make-consume-waste" way of doing things.
The new WWOW "provides exposure to 50 companies, across five sub-themes, which are representative of the transformative shift from linear to circular economic models. The circular economy framework is one that is regenerative, restorative, and focused on systematic resourcefulness," according to Direxion.
Why It's Important
WWOW isn't a recycling exchange traded. Rather, the new fund focuses on the following sub-themes: Sustainability of Resources, Sharing Platforms, Resource Recovery, Product as a Service, and Life Cycle Extension.
WWOW components, some of which fit the bill as renewable energy or sustainability plays, make products that have long lifespans or those that can be reused or recycled. Manufacturing of those products is efficient at the material level and environmentally sensitive. These concepts have widespread applications across myriad industries, lending a level diversification to WWOW.
"The principles of the circular economy can be found across many sectors and industries today. From renewable electricity and specialty chemicals, to systems software and internet services and infrastructure, all are less harmful to the environment, while providing sustainable economic growth," notes Direxion.
What's Next
WWOW has a definite growth feel to it as the new ETF allocates 60% of its roster to the technology and consumer cyclical sectors. Industrial and communication services names combine for over 28%.
Top 10 holdings include a who's who of beloved growth stocks, such as Tesla (NASDAQ:TSLA), Etsy (NASDAQ:ETSY), Snap (NYSE:SNAP) and Shopify (NYSE:SHOP).
WWOW could prove to be a well-timed addition to the ever expanding ETF universe because enthusiasm for environmental, social and governance (ESG) is surging as highlighted by record inflows to those funds last year.
WWOW charges 0.50% per year, or $50 on a $10,000 investment.
© 2020 Benzinga.com. Benzinga does not provide investment advice. All rights reserved.
---