Could Google Hit $1,000? (GOOG, YHOO, AAPL)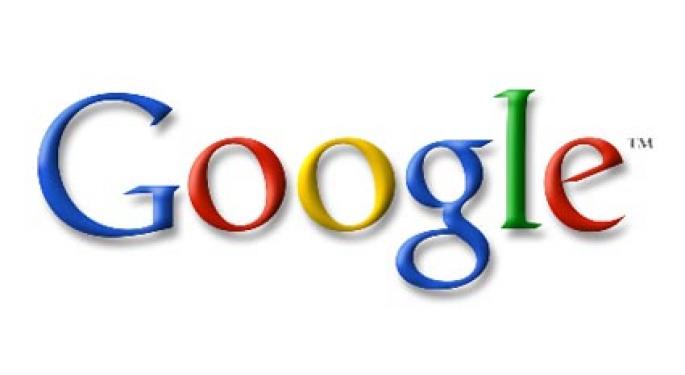 The idea that Google (NASDAQ: GOOG) stock could someday trade for over $1,000 per share has been speculated about before, but what are some of the factors that make this a likely scenario? The first and most important variable to take into consideration is Google's (NASDAQ: GOOG) growth rates. In 2006, the company generated about $10.6 billion in revenue. In 2009, that number jumped to around $23.6 billion. The fact that Google (GOOG) was able to double their revenues in three years suggests that continued revenue growth is likely as we look ahead into the future.
Likewise, net income in 2006 was about $3.07 billion. Fast forward to 2009, and net income has also more than doubled to $6.52 billion. In addition, the operating environment during this period of time was extremely difficult, as the credit crisis rocked financial markets across the world. It would be safe to say, that barring this event, these growth rates might have been significantly higher because Google (GOOG), like most companies, is sensitive to changes in the health of the global economy.
In order to understand the potential that Google has as a long term investment, and the likelihood that it will hit $1,000 in the coming years, it is critical to acknowledge the paradigm shift that has occurred in the lives of ordinary people as a result of Google's technology. Google search has basically become the portal through which most internet users access the worldwide web. Essentially, Google offers the preferred pathway to an absolutely mind boggling amount of information that can be accessed at your fingertips. As a result, their leverage with advertisers is second to none.
In addition, the company is an innovation incubator which is pretty much unparalleled with the possible exception of Apple (NASDAQ: AAPL). In other words, we can look at the current businesses and project steady growth, but we must also take into account that many of Google's (GOOG) most profitable ventures are probably being developed right now somewhere in Mountain View, California. Technology such as AdSense, Google Earth, Android, Google Maps, Google Goggles, Google Wave, Google Docs, Google Voice, and the Nexus One suggest that this company is operating at the very edge of technology innovation. Furthermore, the tech giant has so much cash that they are able to make strategic acquisitions which allow them to stay one step ahead of their closest competitors. This is critical in an industry which is literally evolving by the day.
Right now, GOOG is trading at a very conservative forward P/E ratio of 18.07. One of the primary reasons for this is the company's recent pull out of China. Many analysts, however, believe that investors are overreacting to the news.
According to a report issued by Thomas Weisel Partners, "the concerns over the financial impact of China market withdrawal are overblown, in our view. We estimate that revenues from that market did not exceed $150 million in 2009. The Google China sales organization was not broad enough to address the tens of thousands of local merchants and to compete with BIDU's 5,000+ person sales force. While there was significant momentum in generating search queries in China, monetization may have been a perpetual challenge. The exit from the market, therefore, eliminates only a smidge of near-term upside for GOOG."
If you follow the reasoning of the Thomas Weisel analysts, the Google/China dust-up represents a buying opportunity, as it has kept the share price unreasonably depressed. Savvy investors will also want to examine the PEG ratio, which is calculated by dividing the P/E ratio by the expected 5 year earnings growth rate. In "One Up On Wall Street," legendary investor Peter Lynch wrote that "The P/E ratio of any company that's fairly priced will equal its growth rate." According to this thinking, a fairly valued company will have its PEG ratio equal to 1. Right now, Google (GOOG), which doubled both their earnings and revenues between 2006 and 2009, and is one of the most innovative and cash rich companies in the world, is trading at a PEG of 0.90, indicating that the shares are undervalued. In comparison, Yahoo (NASDAQ: YHOO) is trading at a PEG of 1.76, indicating it is much more expensive than GOOG according to this valuation metric.
While it is impossible to say with certainty that GOOG shares will hit the $1,000 mark in the coming years, this is a company, and a stock, that has been hazardous to your financial health to bet against. If Google is able to continue to monetize and build out their existing businesses, and innovate at the torrid pace that we have become accustomed to, $1,000 may be a conservative longer term estimate. Furthermore, the recent share price depression as a result of the pull out of China offers an excellent entry point for investors looking to capitalize on the stock's current compelling valuation.
Posted-In: AdSense Google Earth Google Maps Google Voice. Google Docs Google Wave Nexus OneLong Ideas Trading Ideas
View Comments and Join the Discussion!