Stock Wars: Hershey's Vs. Mondelez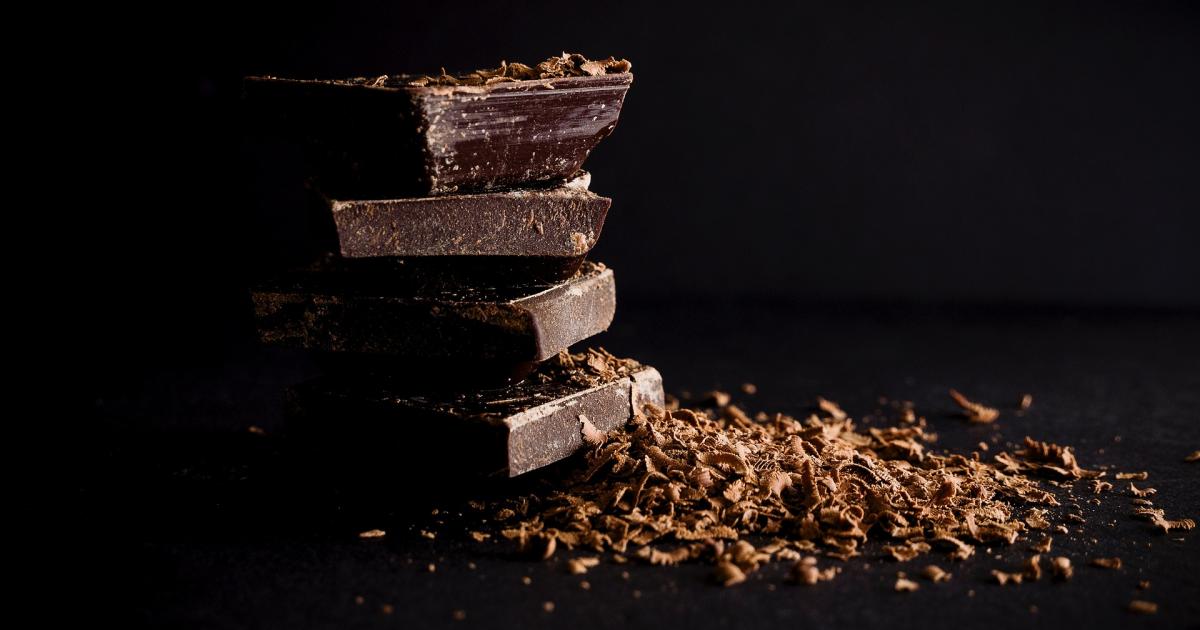 This week's Benzinga Stock Wars pits two chocolate and candy stocks against each other. Here's a look at how Hershey's and Mondelez stack up.
About Hershey's: Well-known for brands like Hershey's, Kit-Kat and Reese's Peanut Butter Cups, Hershey Company (NYSE:HSY) is one of the largest candy companies in North America.
Hershey's has been around for over 125 years.
About Mondelez: With products across snacks, chocolate, gum, candy, cheese and grocery, Mondelez International (NASDAQ:MDLZ) is one of the largest food companies in the world.
The company has operations in more than 80 countries and sells products to more than 150 countries worldwide.
Brands from Mondelez include Cadbury, Milka, Toblerone, Oreo, belVita, Halls, Trident and Tang.
North American Market: In the third quarter, Hershey's reported a 4% year-over-year increase in revenue. The core U.S. business was strong and the reason for the growth.
Baking was particularly strong, with the segment posting 16% year-over-year growth. Salty snacks was another highlight, with 12% year-over-year growth.
The North American market makes up only 27.6% of Mondelez's overall sales. The biscuits category, which includes Oreos, gets the largest percent of revenue from North America, with 22.8% of category sales.
Third quarter revenue was up 5% year-over-year for Mondelez. The North American segment led the way with year-over-year growth of 12.9%.
Related Link: Stock Wars: Home Depot Vs. Lowe's
International: The international segment remains a much smaller revenue source for Hershey's. The international segment has been hurt during the pandemic. Revenue for the segment was down 14% year-over-year in the third quarter.
International revenue was $206 million for Hershey's in the third quarter making up less than 10% of the company's $2.2 billion in quarterly revenue.
Mondelez had revenue of $25.9 billion in fiscal 2019. North America made up $7.1 billion of the total. Latin America, AMEA and Europe made up $3.02 billion, $5.77 billion and $9.97 billion, respectively.
Acquisitions: After years of being known as a chocolate company, Hershey's is using acquisitions to expand into the snacking category.
The company said its strategy is to build a portfolio of products for consumers and expand to "snacking beyond confection." The company's goal is to be an innovative snacking powerhouse.
Hershey's acquired ONE Brands in 2019 and Pirate Brands and Amplify Snack Brands in 2018.
Skinny Pop saw double-digit growth in the last fiscal year. ONE Brands had high double-digit growth at the end of the last fiscal year, according to the company.
"We have strong plans in place to build on this momentum in 2020," Hershey's said.
Mondelez attempted to purchase Hershey's in 2016, with the deal eventually falling through.
The Hershey Trust, which owns 34% of Hershey's stock and controls 80% of the vote, opposed the deal.
Financials: Revenue for Hershey's was $8 billion in fiscal 2019. Revenue has grown in each of the last five fiscal years, starting with $7.4 billion in fiscal 2015.
Sales for Mondelez have held steady over the last five years, with $25.9 billion being the total revenue figure for each of the last four fiscal years. Net earnings for Mondelez have grown in each of the last four fiscal years.
Stock Performance: Shares of Hershey's are up 3% in 2020. The company's shares are up 70% in the last five years and up 212% over the last 10 years.
The Hershey Co. trades with a market capitalization of $31 billion and has a 2.1% dividend yield.
Shares of Mondelez are up 6% in 2020. The stock is up 35% over the last five years and up 83% over the last 10 years.
© 2020 Benzinga.com. Benzinga does not provide investment advice. All rights reserved.
---