Will American Airlines Or Delta Stock Grow More By 2025?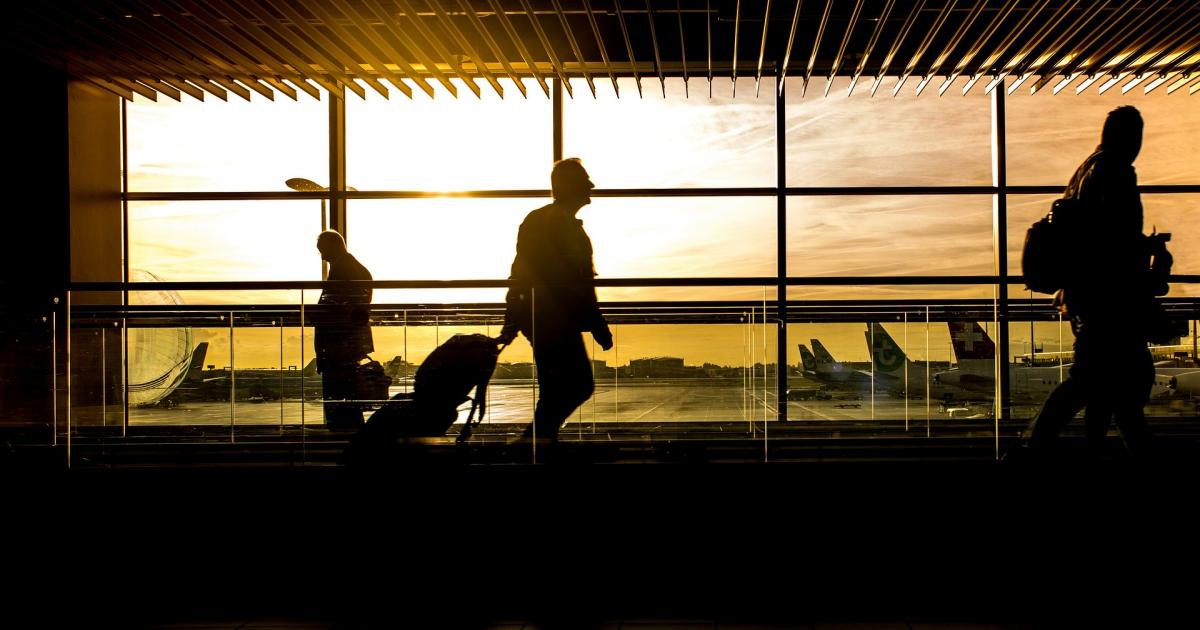 Every week, Benzinga conducts a sentiment survey to find out what traders are most excited about, interested in or thinking about as they manage and build their personal portfolios.
We surveyed a group of over 500 investors on whether shares of American Airlines (NASDAQ:AAL) or Delta (NYSE:DAL) stock would grow the most by 2025.
American Airlines Vs. Delta Stock
Last week, Benzinga reported marked optimism surrounding a vaccine which lifted the travel and airline outlook. Both American Airlines and Delta stock were trading higher as a result.
American Airlines is the world's largest airline by scheduled revenue passenger miles. After completing a major fleet renewal, American also has the youngest fleet among U.S. legacy carriers.
As far as financials are concerned, in October American Airlines reported third-quarter revenue of $3.17 billion declined by 73.36% from the same period last year, which beat the estimate of $2.76 billion.
Meanwhile, Delta is known for being one of the world's largest airlines, flying to more than 325 destinations in 60 countries. Delta operates flights in a hub-and-spoke system network, where it gathers and distributes passengers across the globe through key locations in Atlanta, New York, Salt Lake City, Detroit, Seattle, and Minneapolis-St. Paul.
In addition, Delta's sale of frequent flyer miles, particularly to American Express (NYSE:AXP), is a major driver of the airline's profits.
Amid the pandemic, Delta reported third-quarter total revenue of $3.062 billion decreased by 75.62% year over year, which missed the estimate of $3.110 billion.
Sentiment between American Airlines and Delta from our study was split. A number of investors voiced that both airlines will sharply recover once the pandemic has subsided, but repeated that Delta should focus on offering lower-cost flights to attract customers in the interim.
One investor summarized the demand for low-cost flights by responding, "I believe the pandemic will be over in 2021 and fuel prices will be at an all-time low. I favor American Airlines to grow more, who provides more budget-conscious flights than Delta, but I see both succeeding in the near-future once the public health."
As far as competition is concerned, it can be said that low-cost ticket models in the vein of Spirit (NYSE:SAVE) or JetBlue (NASDAQ:JBLU) pricing strategies have the potential to lead travel demand once the pandemic subsides.
As the American economy recovers, and if vacation travel were to return by summer 2021 budget-conscious travelers may seek accommodations from Spirit and JetBlue in order to maintain balance checkbooks.
A little over 52% of traders and investors said Delta's stock will grow more by 2025, while 47.7% said American Airlines stock would grow more.
Benzinga has been breaking actionable financial news and curating high-quality financial data sets since 2009. Learn more today about receiving stock and market data through APIs.
This survey was conducted by Benzinga in December 2020 and included the responses of a diverse population of adults 18 or older.
Opting into the survey was completely voluntary, with no incentives offered to potential respondents. The study reflects results from over 500 adults.
© 2020 Benzinga.com. Benzinga does not provide investment advice. All rights reserved.
---