QQQ Minor League ETF Has Major League Potential Of Its Own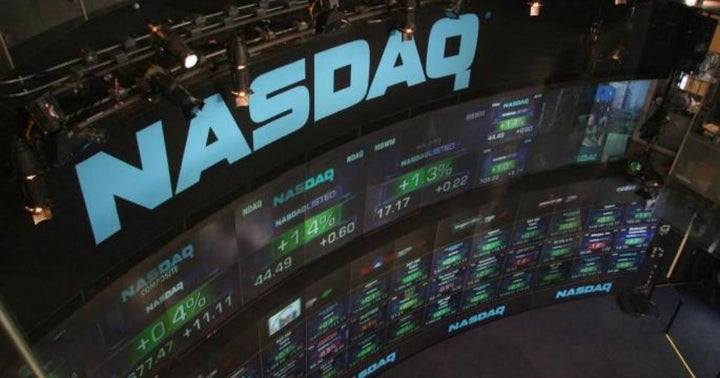 The $138.78 billion Invesco QQQ (NASDAQ:QQQ) is a rock star among exchange-traded funds, being one of the largest and frequently notching returns in excess of other broad market funds.
What Happened: With those points in mind, it's not surprising that some other ETFs will seek inspiration from the juggernaut that is QQQ. Invesco brought four such funds to market last week, including the Invesco NASDAQ Next Gen 100 Fund (NASDAQ:QQQJ).
The newly minted QQQJ tracks the NASDAQ Next Generation 100 Index, which is essentially the minor league for the 100 stocks closest to joining the NASDAQ1-100 Index (NDX), QQQ's underlying benchmark.
Why It's Important: There's obvious enthusiasm for the concept as QQQJ already has nearly $69 million in assets under management, an impressive sum for a week's worth of work, but there's more to the story.
Both of the aforementioned indexes are cap-weighted, meaning QQQJ's lineup as measured by average market capitalization is far smaller than QQQ's. That's actually good news because the new Invesco ETF can be used as an alternative to traditional mid-cap funds and data confirm that's a good strategy to consider.
"As of September 30, 2020: price returns of 271% (not quite as high as Nasdaq-100, but not far behind the Nasdaq Composite/similar to Nasdaq Q-50)," said Nasdaq Global Indexes regarding the performance of QQQJ's benchmark back tested to December 17, 2010.
Over that period, the NASDAQ Next Generation 100 Index trounced the S&P MidCap 400 Index and the Russell Mid Cap Growth Index.
What's Next: QQQJ can also act as a complement to QQQ for multiple reasons, including varying sector exposures. The new ETF is likely to consistently have lower weights to tech stocks than the large-cap, tech-heavy QQQ.
Additionally, QQQJ has "much higher exposure to Health Care and Industrials (37% combined)," notes Nasdaq. "Compared to midcap benchmarks, much lower exposure in Basic Materials/Utilities/Financials/Oil & Gas."
QQQJ also offers other perks when measured against traditional mid-cap ETFs, including a more research and development-intensive roster.
Within the rookie ETF, "patent exposure metrics better than midcap benchmarks as well, with 38% of index constituents registering patent activity in one or more Disruptive Tech sub-themes over a recent 12-month period," notes Nasdaq.
QQQJ is also cost-effective. It charges 0.15% per year, or $15 on a $10,000 investment. Among mid-cap growth ETFs, that's one of the lowest expense ratios.
Photo credit: bfishadow, Flickr
© 2020 Benzinga.com. Benzinga does not provide investment advice. All rights reserved.
---