3 Unheralded Gold ETFs That Are On Fire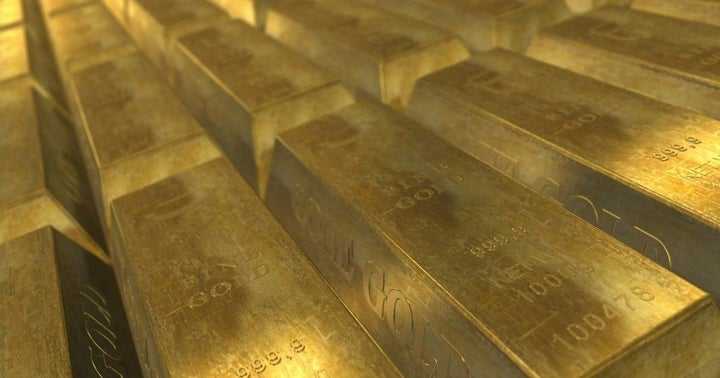 Precious metals, namely gold and silver, are in the midst of epic rallies. On Monday, silver exchange-traded funds extended what are becoming meteoric rises while gold hit an all-time high.
On volume that was nearly double the daily average, the SPDR Gold Shares (NYSE:GLD), the world's largest bullion-backed ETF, jumped 2%. The VanEck Vectors Gold Miners ETF (NYSE:GDX) joined the party, too, gaining almost 5% on above-average turnover, extending its year-to-date gain to roughly 50%.
Indeed, these are exciting times for gold ETFs, an arena largely dominated by GLD and GDX. However, there are some other options for investors to consider here. Let's have a look at a few here.
GraniteShares Gold Trust (BAR)
In the U.S., the market for physically-backed gold ETFs is mostly dominated by the aforementioned GLD, but there are some admirable competitors. One of those is the GraniteShares Gold Trust (NYSE:BAR).
GLD is a fine choice for active traders that need tight spread, deep liquidity and a robust options market. For longer-term investors looking for cost savings, BAR and a couple of other names are the way to go. In fact, BAR, which turns three years old next month, touched of a gold ETF fee war when it debuted in August 2017.
The fund charges 0.1749% per year, or $17.49 on a $10,000 investment, making it one of the least expensive funds in this category. That's meaningful as highlighted by BAR's $1.1 billion in assets under management. More importantly, the fund is up 27.73% year-to-date and hit an all-time high yesterday.
U.S. Global GO GOLD and Precious Metal Miners ETF (GOAU)
Much GLD looming large in the gold-backed ETF arena, the aforementioned GDX does the same among miners funds, but the U.S. Global GO GOLD and Precious Metal Miners ETF (NYSE:GOAU) is a credible idea to consider.
GOAU, which hit an all-time high Monday, devotes 30% of its weight to the three largest gold royalty companies. The remaining 70% of the ETF's weight is allocated to 25 miners scored by momentum in revenue, free cash flow and high-gross margins on a per-share.
GOAU hit $100 million in assets early this month, about a month after celebrating its third birthday.
VanEck Merk Gold Trust (OUNZ)
The VanEck Merk Gold Trust (NYSE:OUNZ) recently had its fee clipped to 0.25% from 0.40%. OUNZ is one of the niftier ideas in the gold ETF space because when an investor sells shares of the ETF, he or she can take physical delivery of gold, a trait not offered by rival funds in this category.
OUNZ gained almost 2% yesterday on volume that was nearly triple the daily average on its way to a record high.
© 2021 Benzinga.com. Benzinga does not provide investment advice. All rights reserved.
---