A Different Kind Of Value ETF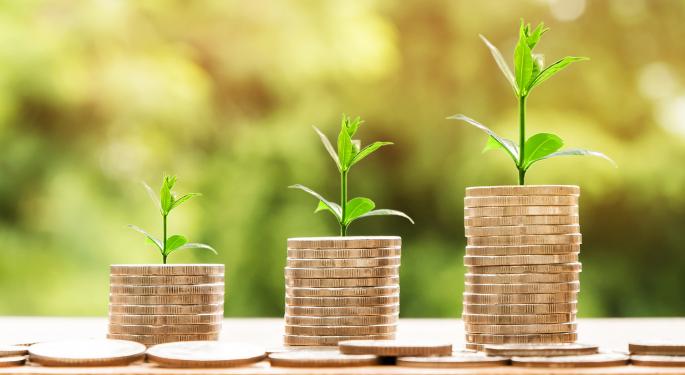 There are hundreds of exchange traded funds with some kind of tilt toward the value factor, including dozens of single-factor funds explicitly dedicated to value stocks.
While value investing is undoubtedly popular and likely to remain so, how various value indexes and ETFs evaluation value may not be evolving on pace with the economy. A new ETF looks to solve that issue.
What Happened
The Distillate U.S. Fundamental Stability & Value ETF (NYSE:DSTL) debuted earlier this week as the first ETF from Chicago-based Distillate Capital. The new ETF targets the inhouse the Distillate Fundamental Stability & Value Index.
Typically, value funds focus on metrics such as price-to-book and price-to-earnings ratio, but that may not be enough when it comes to unearthing legitimate value plays in the 21st Century marketplace.
"Distillate Capital begins by redefining and updating industry definitions of value and quality for the 21st century, drawing on the team's extensive experience as fundamental value investors," according to the firm. "DSTL then utilizes these rationally-defined measures of value, quality, and risk to weight its constituents with the goal of providing investors with superior compounded long-term returns."
Why It's Important
Traditional value ETFs are often heavily allocated to the financial services and energy sectors or other sectors where physical assets come into play. For example, the Russell 1000 Value Index devotes nearly a third of its combined weight to those two sectors.
DSTL's unique approach leads to different, potentially more compelling sector exposures.
"What we've observed as fundamental analysts going back to the 1980s is that many traditional valuation metrics have become increasingly ineffective as tools for comparison as the economy has evolved from physical assets to intellectual ones," said Distillate CEO Tom Cole.
As just two examples, the health care and technology sectors often have significant intellectual property, which is treated as an intangible asset. Common valuation metrics often place higher valuations on intellectual property, but DSTL's different path has the new ETF devoting 51.5 percent of its weight to the technology and healthcare sectors.
What's Next
DSTL also features a hefty dose of the value factor, hallmarks of which include low leverage, strong balance sheets and, in many cases, a commitment to dividends and/or buybacks. Each of DSTL's top 10 holdings are dividend payers, many of which have lengthy histories of growing those payouts. The new ETF charges 0.39 percent per year, or $39 on a $10,000 investment.
Related Links:
Right Here, Right Now For Utilities ETFs
Posted-In: Long Ideas Broad U.S. Equity ETFs Top Stories Trading Ideas ETFs Best of Benzinga
View Comments and Join the Discussion!