5 Stocks In Bullish Trends Right Now
The following stocks are currently in the midst of strong uptrends according to VantagePoint, an AI charting platform that uses intermarket analysis and artificial intelligence to predict future price action 1-3 days in advance. For a more detailed look at VantagePoint's charts, click here.
A couple of things to know in order to understand the charts below:
Each chart is a 3-month chart. Candles represent one day of trading
The blue line is a predicted moving average, and the black line is a simple 10-day moving average
When the blue line crosses above the black, that's a bullish signal. When the black crosses over the blue, that's bearish
Cronos
Cronos Group Inc (NASDAQ: CRON) has been hot, along with seemingly every other pot stock over the last week. Though CRON is trading off its high of $15.30 from Wednesday, the stock is still up an obcene 119 percent in the last month. While it's always tricky to play volatile stocks like this, the last three days of price action have turned it into an uptrend, according to VantagePoint. Both the neural index and predicted moving average are indicating continued upward movement here.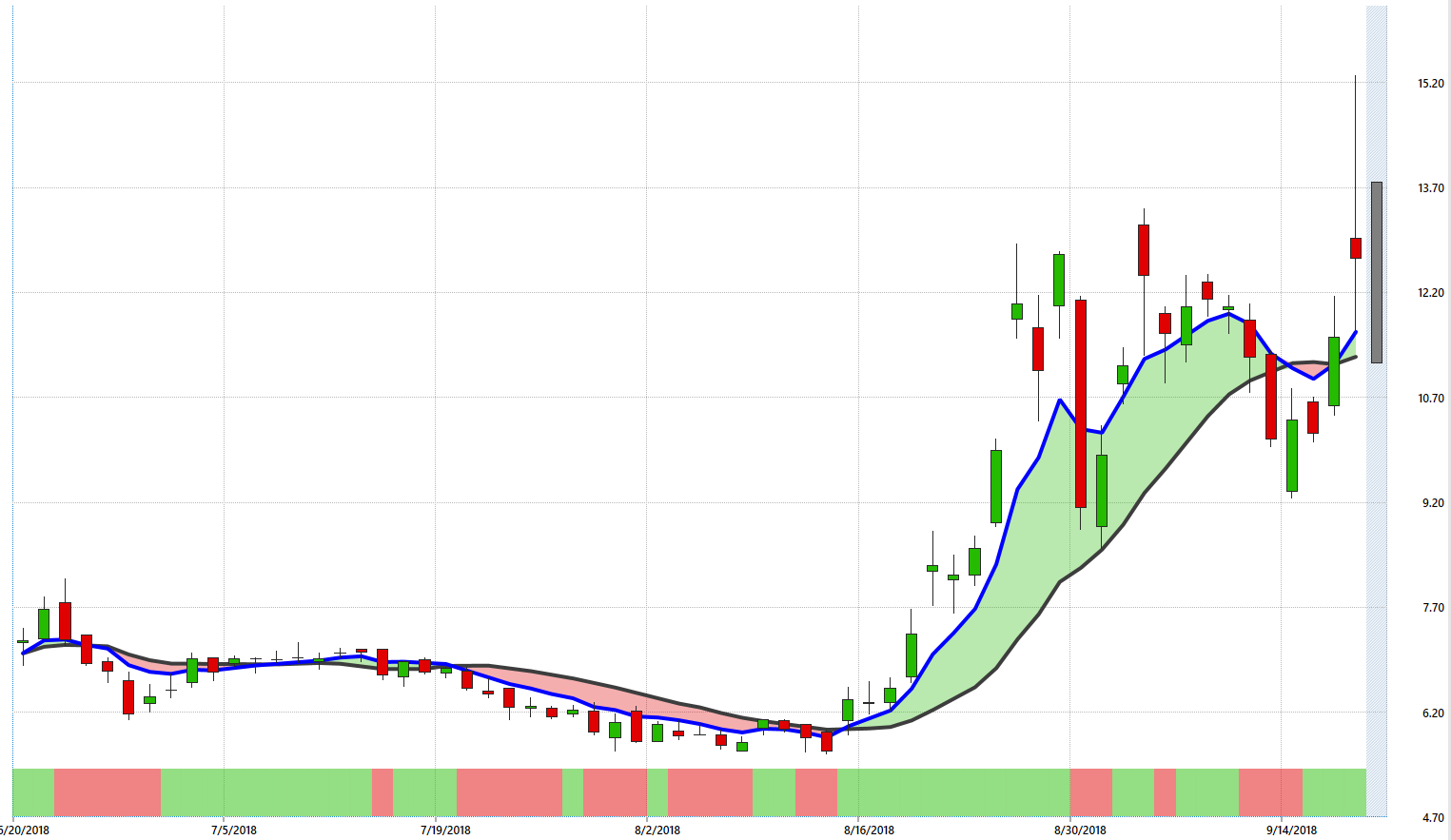 Flowserve
Flowserve Corp (NYSE: FLS) has been in a continued uptrend since July 6, rising 37 percent since having a bullish crossover on that date. Despite some brief periods of red, the stock has continued to rise slowly and steadily to its highest price in three years. With the blue line diverging from the black and the neural index in the green, this looks primed to go higher.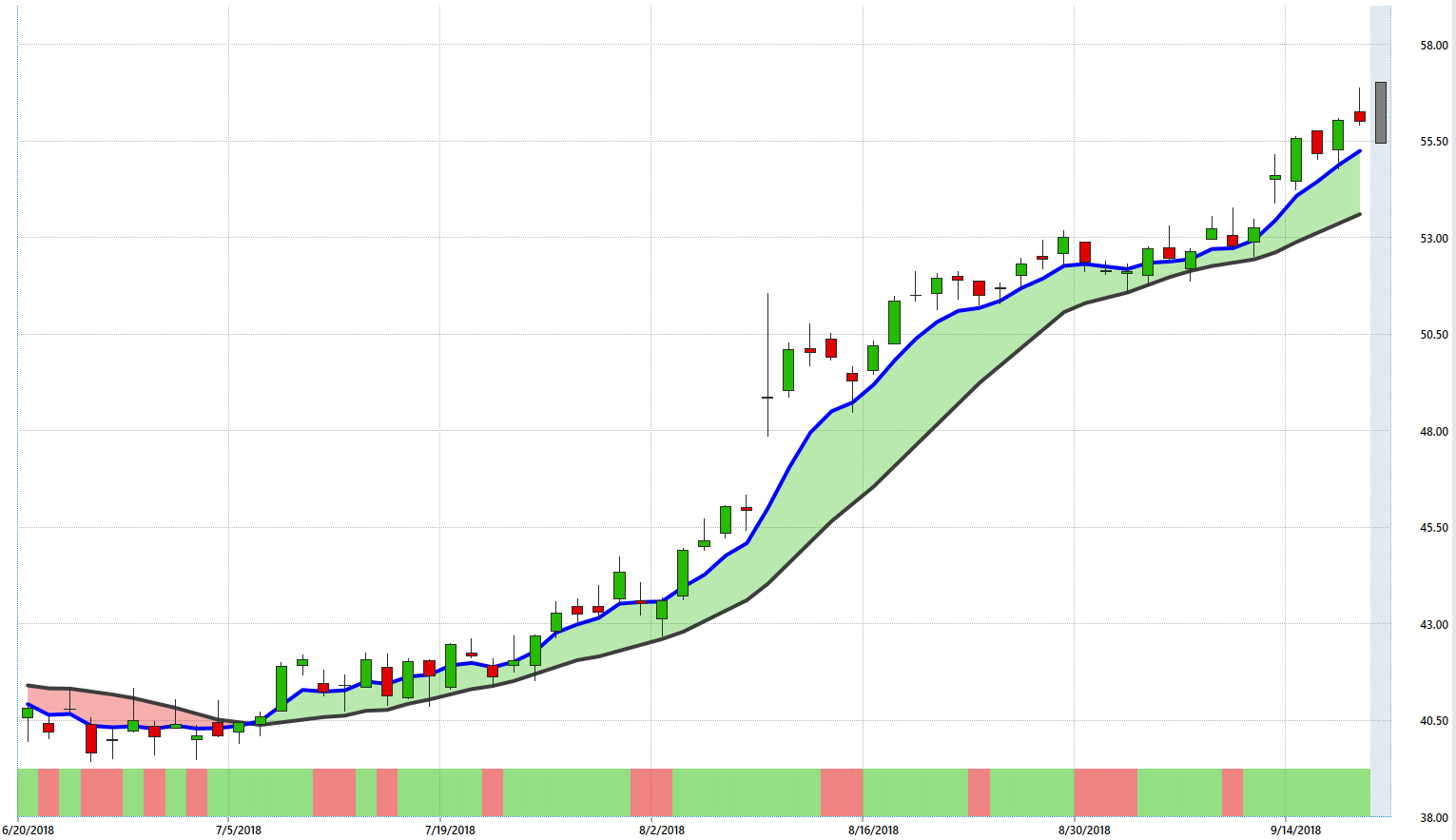 Berkshire Hathaway
Berkshire Hathaway Inc. Class B (NYSE: BRK-B) had a bullish crossover of its own on July 9, and since then is up 18 percent. Berkshire continues to rise to all-time highs, and has completely regained all its losses from the first half of 2018. As long as the two lines do not cross over again, this trend remains intact.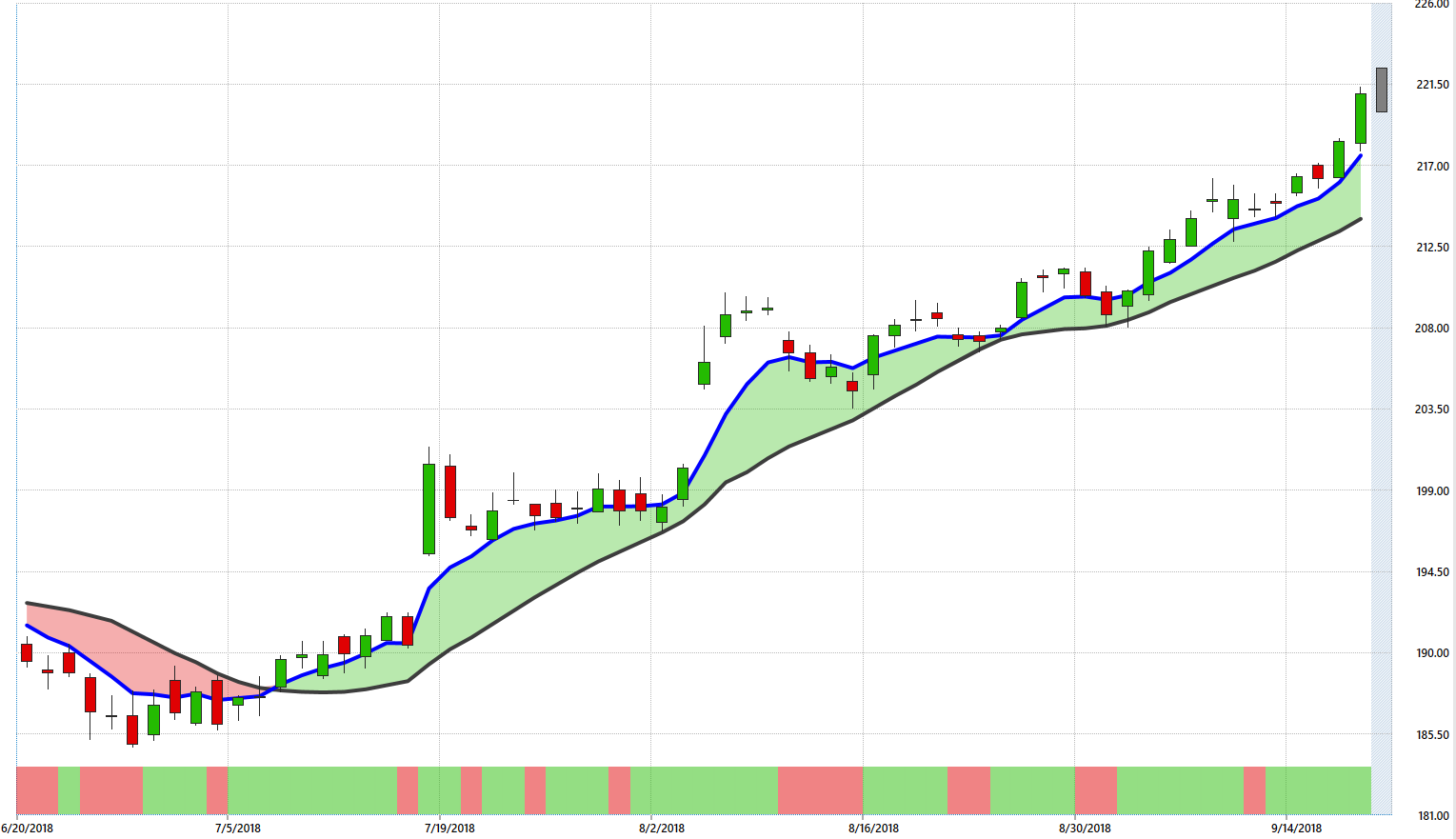 Donaldson
Donaldson Company, Inc. (NYSE: DCI) had a huge gap up from %51 to $59 after its most recent earnings report. Though that momentum has dissipated a bit, the two lines have not completely crossed over. However, this will be one to watch in the coming days to see if that happens. The neural index has turned red, indicating temporary downside may be coming.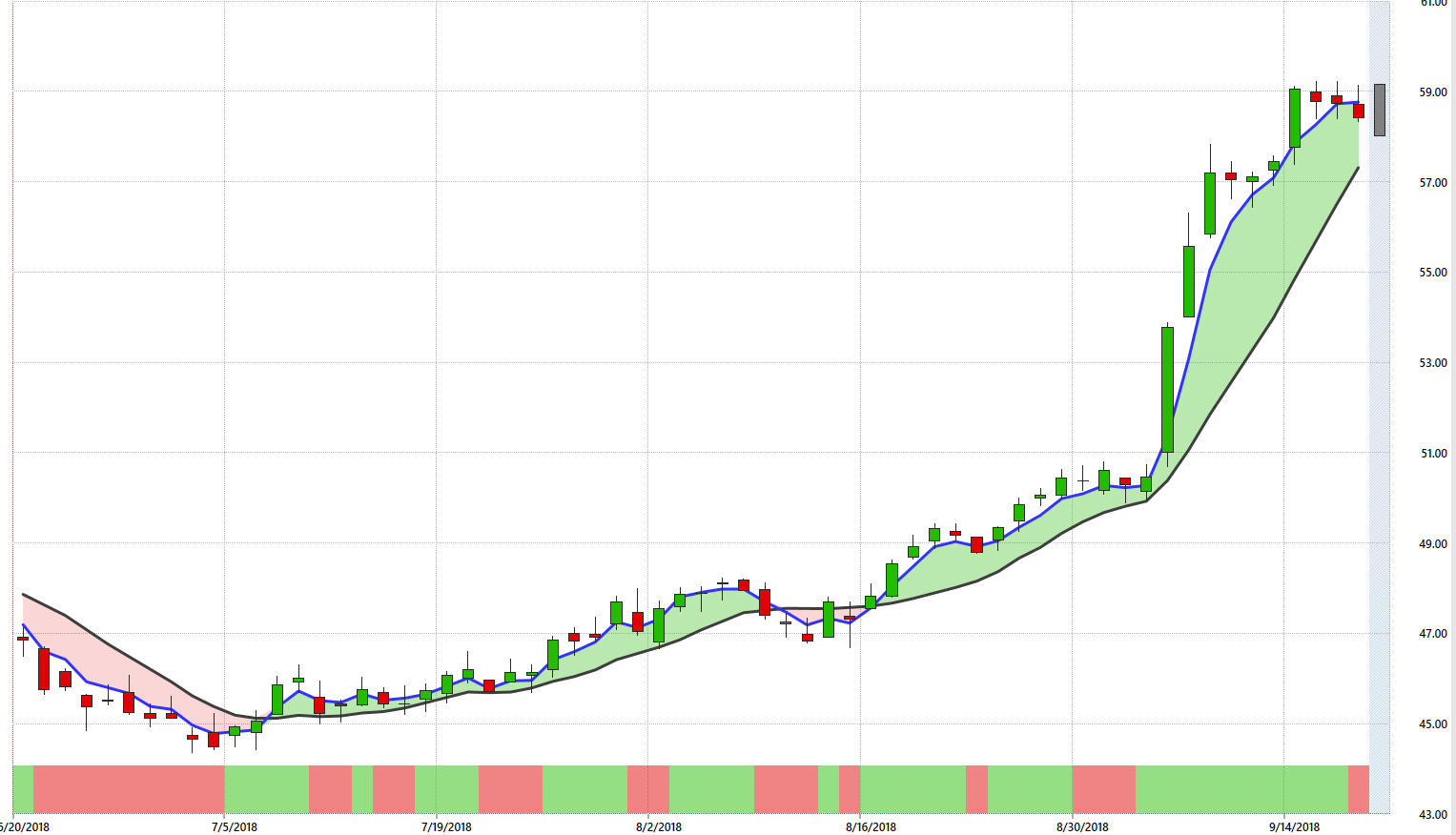 Exxon Mobile
Exxon Mobil Corporation (NYSE: XOM) took a big haircut from January through March, but the stock looks to have nearly recovered all those losses. Since beginning an uptrend on August 15, XOM is up over 9 percent to the $84 handle. The stock has now had four up days in a row. Look for that to continue to at least early next week.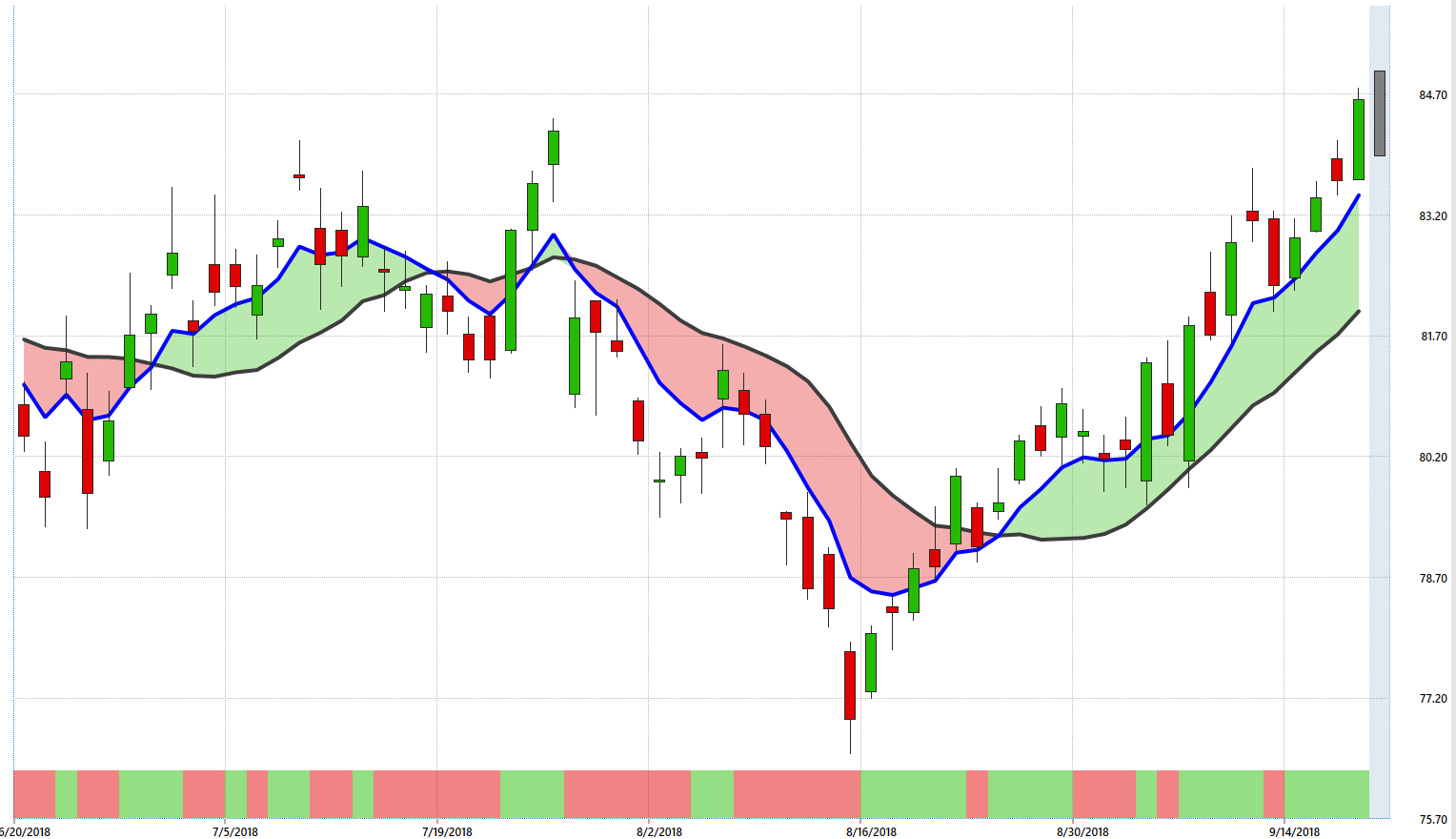 VantagePoint is a content partner of Benzinga. For a free demo, click here. `
Posted-In: vantagepointLong Ideas Technicals Trading Ideas
View Comments and Join the Discussion!