3 Stocks With Bullish Setups For The Rest Of The Week
The following four stocks are currently in the midst of uptrends according to VantagePoint, an AI charting platform that uses intermarket analysis and artificial intelligence to predict future price action 1-3 days in advance.
A couple of things to know in order to understand the charts below:
Each chart is a 3-month chart. Candles represent one day of trading
The blue line is a predicted moving average that forecasts a stock's moving average two days out. The black line is a simple 10-day moving average
When the blue line crosses above the black, that's a bullish signal. When the black crosses over the blue, that's bearish
For a more detailed look at VantagePoint's charts, click here.
Ford
Ford Motor Company (NYSE: F) was on a clear downtrend starting on June 13, but that looks to have ended for now as the stock has bounced off the $11 level. VantagePoint's 48-hour predicted moving average crossed over the simple 10-day moving average during Tuesday's session, indicating a change in trend. Coupling that with the predicted Neural Index's shift to green at the bottom of the chart—which forecasts whether a stock will close higher or lower in the coming 48 hours—and we can say the stock looks bullish over the next two trading days.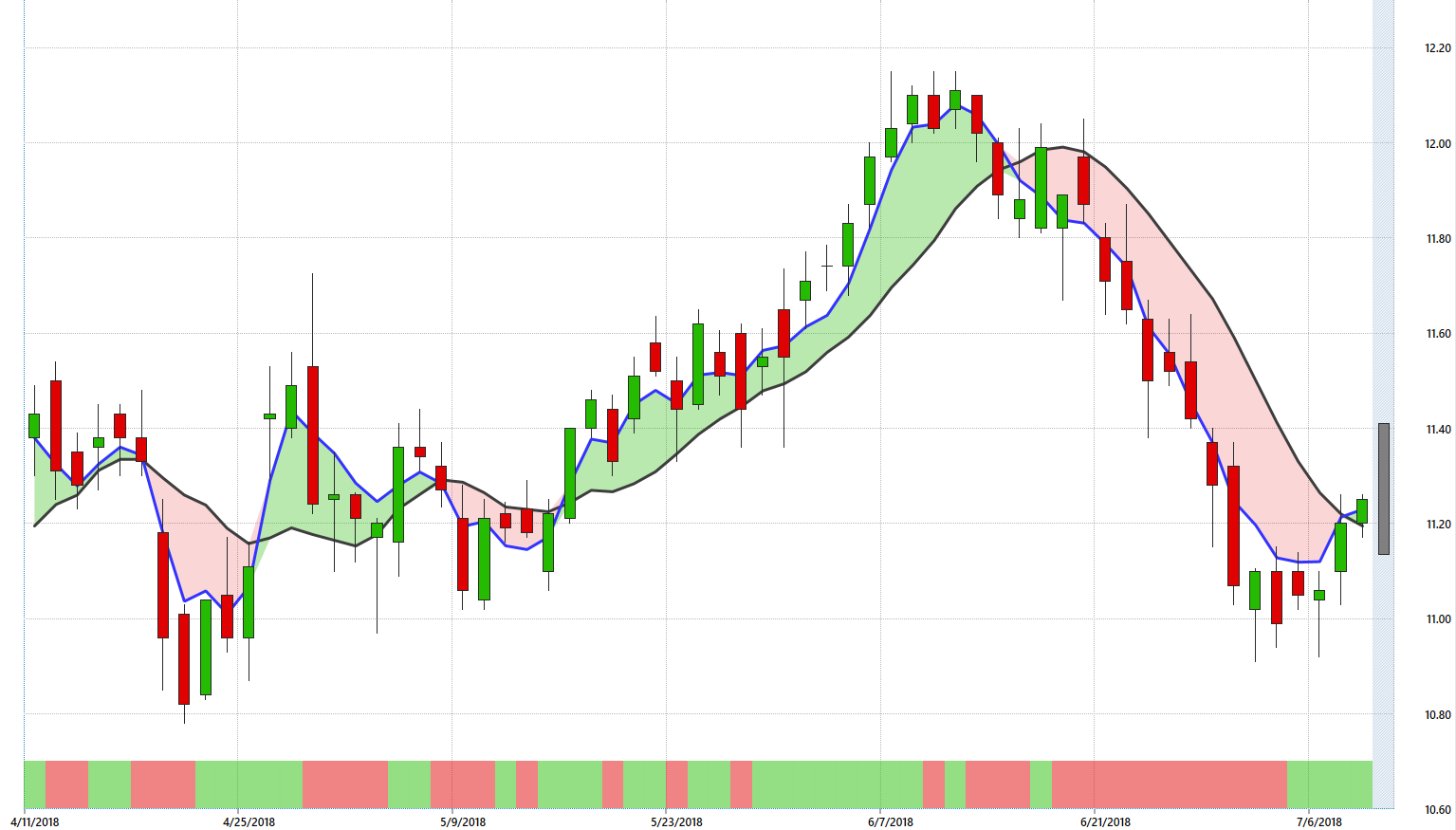 Microchip Technology
Microchip Technology Inc. (NASDAQ: MCHP) has a similar pattern as Ford. The stock was recently in a clear downtrend, but the 4 percent rise this week appears to have turned it around. The 48-hour predicted moving average crossed over the 10-day moving average on Friday, and price action from the last two trading days has further supported the bullish crossover. The grey candle's predicted range for Wednesday says MCHP will trade between $93.99-$95.19.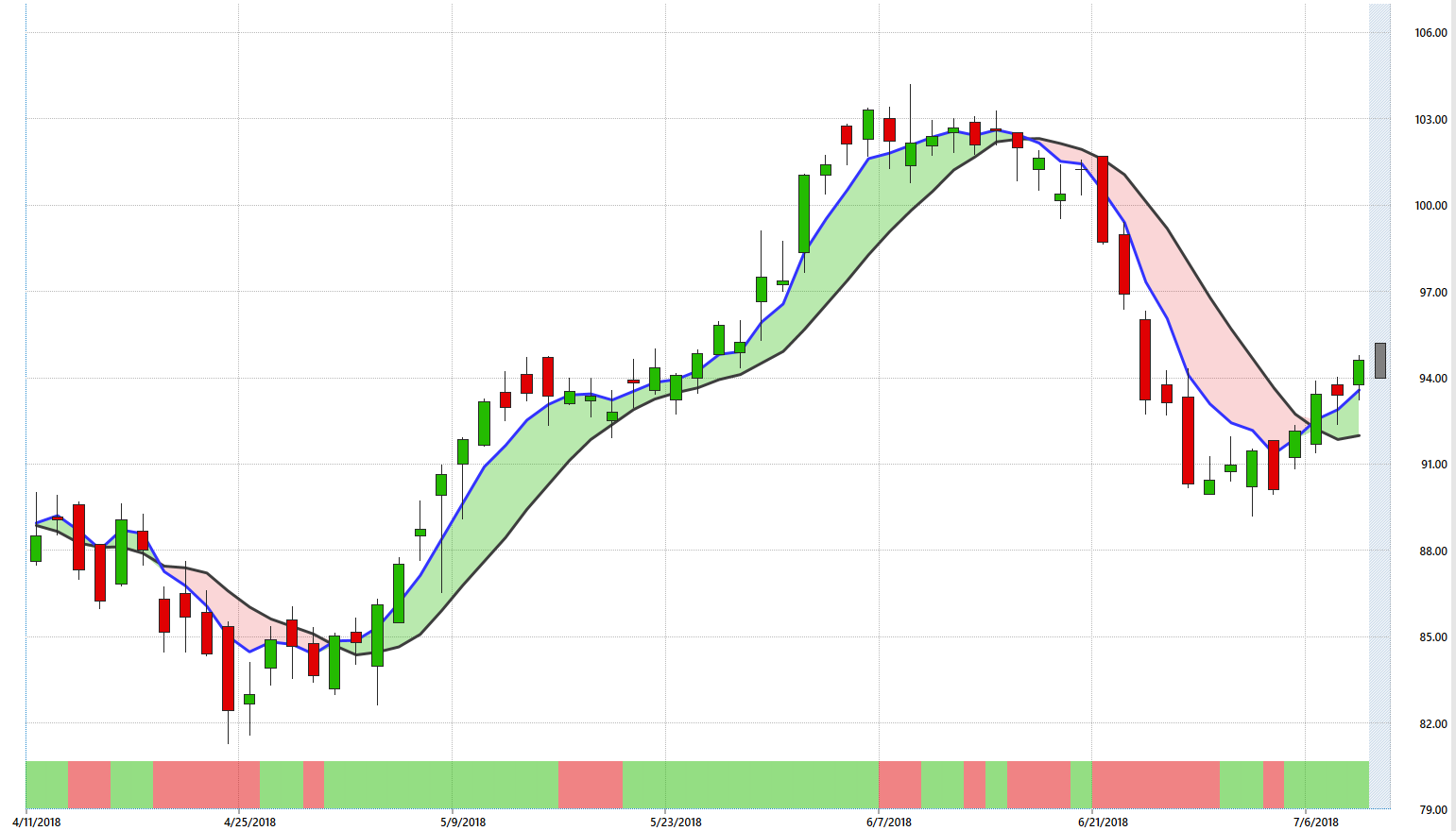 CBS
CBS Corporation (NYSE: CBS) is up over 15 percent since having a bullish crossover on June 7, and despite some recent weakness appears ready to move even higher. The stock had a big green candle on July 5 during which VantagePoint's predicted 72-hour moving average crossed above the simple 10-day moving average, indicating a change in trend. Since then the two lines have diverged further, and Neural Index's shift to green corraborates that forecast as the stock has recently risen to its highest point since February 2.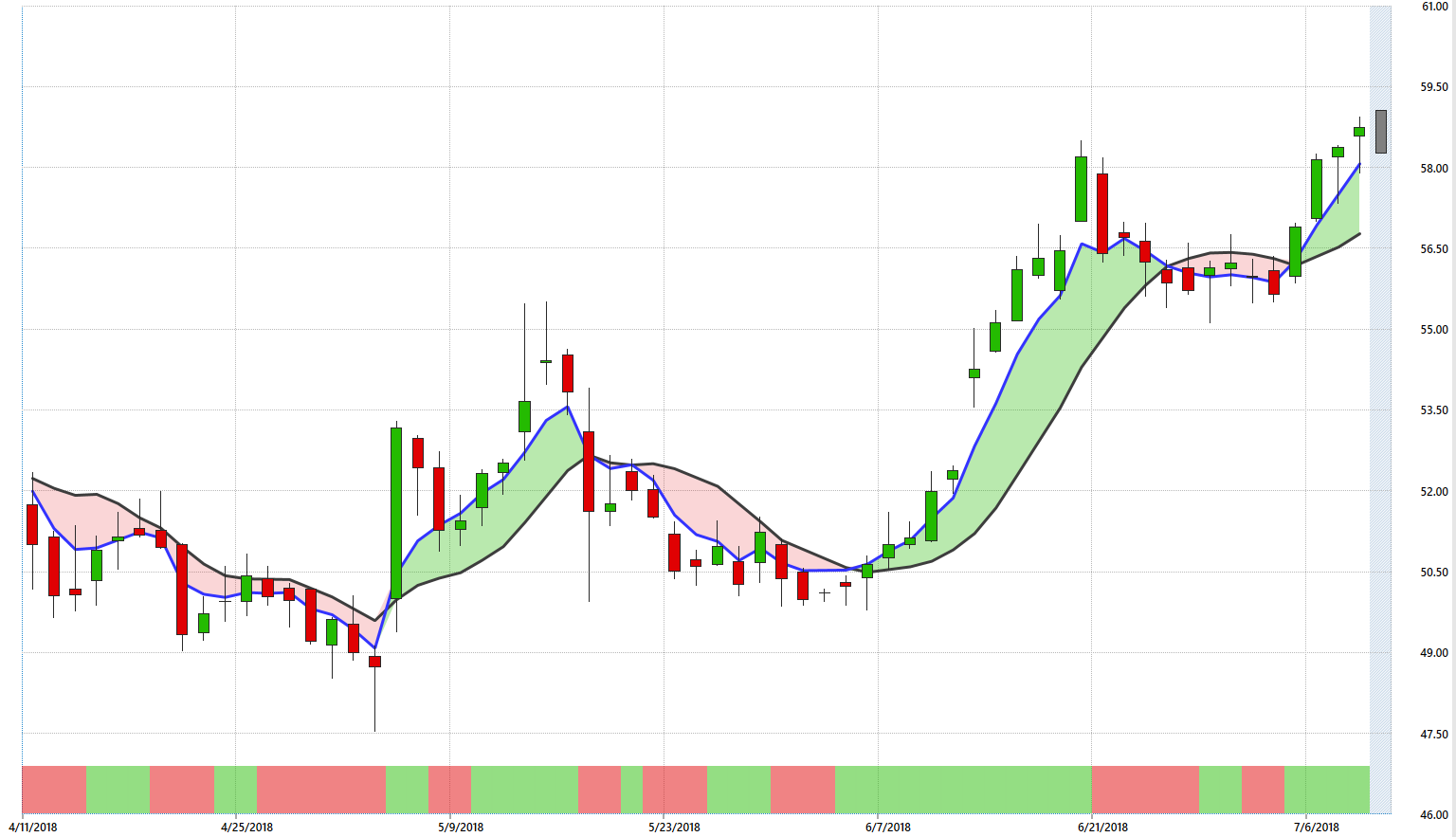 Gilead
Gilead Sciences, Inc. (NASDAQ: GILD) had a bullish crossover to the upside on July 3, and the stock is since up over 7 percent. Even though GILD closed down slightly on Tuesday, the blue and black lines have clearly diverged over the last few trading days. When you combine that with the Neural Index that's been in the green for over a week, it paints a near-term bullish picture of the stock.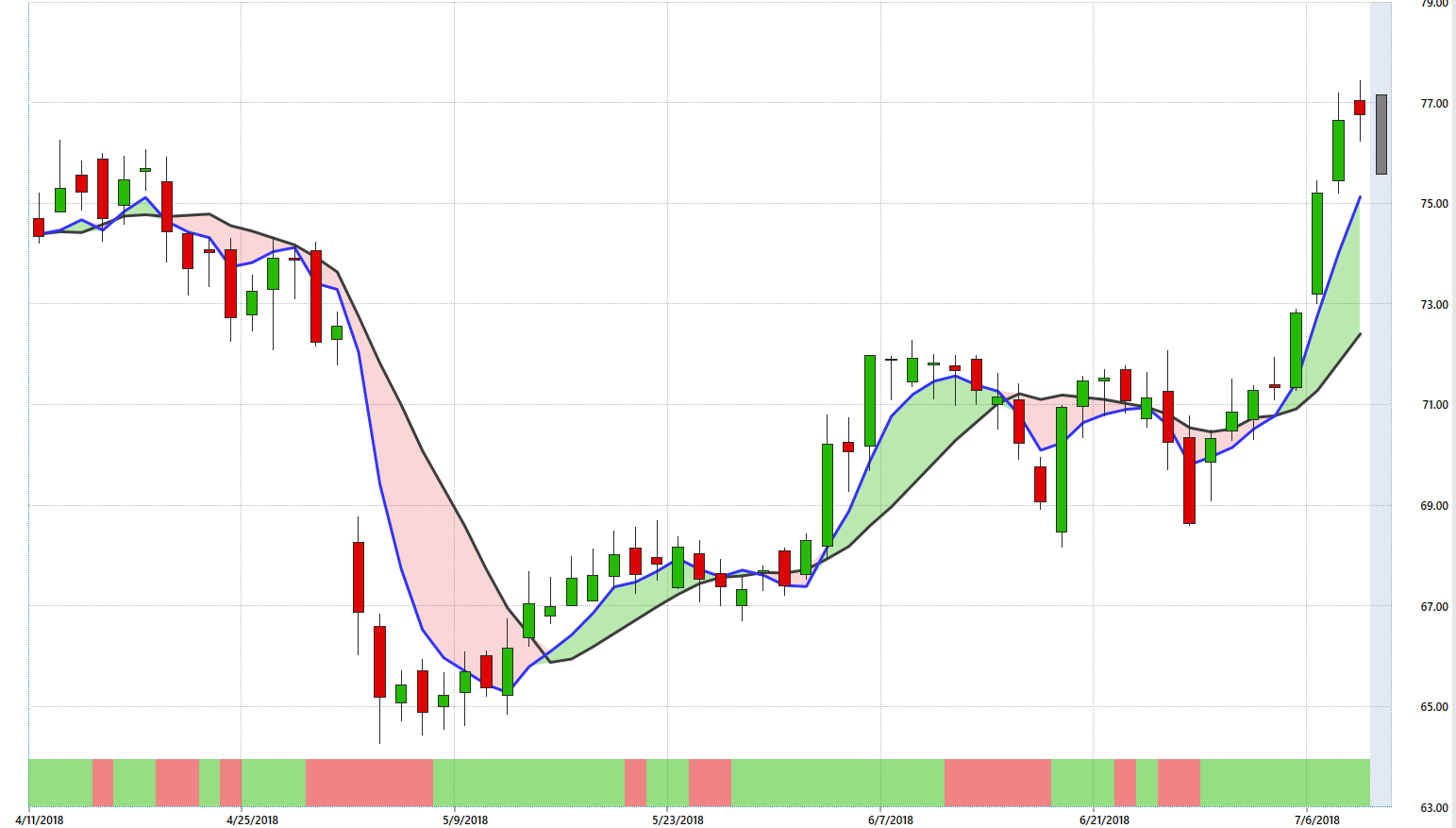 Tyson Foods
Tyson Foods, Inc. (NYSE: TSN) has been in a prolonged downtrend for most of 2018, and that trend looks like it won't be slowing down according to VantagePoint. Shares of TSN have fallen over 7 percent in the last month, and not helping matters is the 20 percent tariff on U.S. pork products reportedly being imposed by Mexico. On the chart, the predicted moving average has only fallen farther below the simple 10-day moving average, indicating the downtrend has gotten stronger.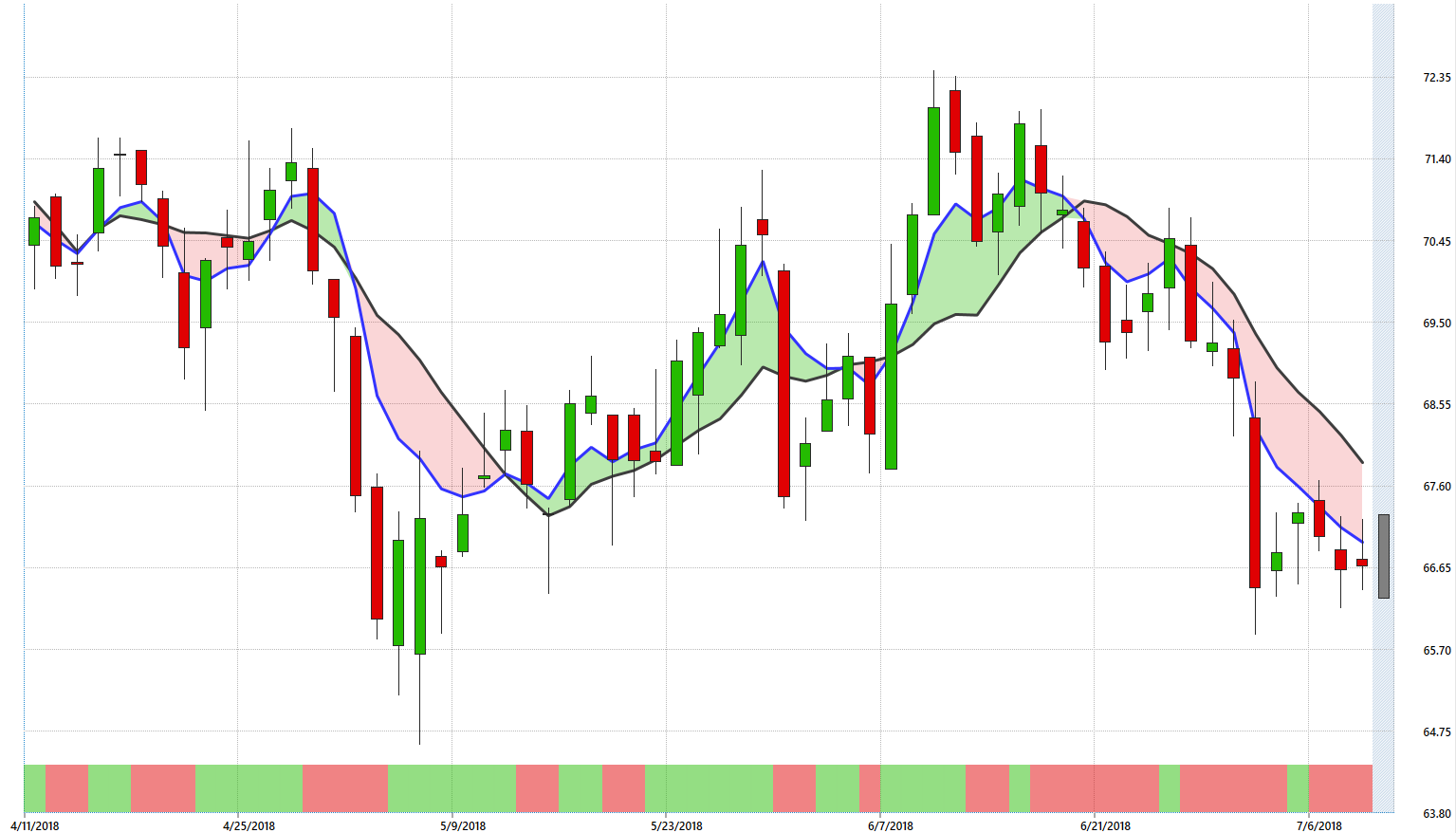 VantagePoint is a content partner of Benzinga. For a free demo, click here.
Posted-In: vantagepointLong Ideas Short Ideas Technicals Top Stories Markets Trading Ideas General
View Comments and Join the Discussion!