Proctor & Gamble, Mylan And More Stocks Sending Strong Signals This Week
The following five stocks are currently in the midst of uptrends according to VantagePoint, an AI charting platform that uses intermarket analysis to predict future price action 1-3 days in advance.
A couple of things to know in order to understand the charts below:
Each chart is a 3-month chart. Bars represent one day of trading
The blue line is a predicted moving average that forecasts a what a stock's 6-day moving average will be in 72 hours. The black line is a simple 10-day moving average
When the blue line crosses above the black, that's a bullish signal. When the black crosses over the blue, that's bearish.
For a more detailed look at VantagePoint's charts, click here.
Masimo Corporation
Masimo Corporation (NASDAQ: MASI) had a predictive moving average crossover to the upside in early-April indicating a bullish trend. As soon as the blue line crossed above the black line, VantagePoint users knew they should start taking long positions in this market. The Neural Index also supported that move to the upside. In 18 trading days, $MASI was up almost 14 percent or $11.77 per share.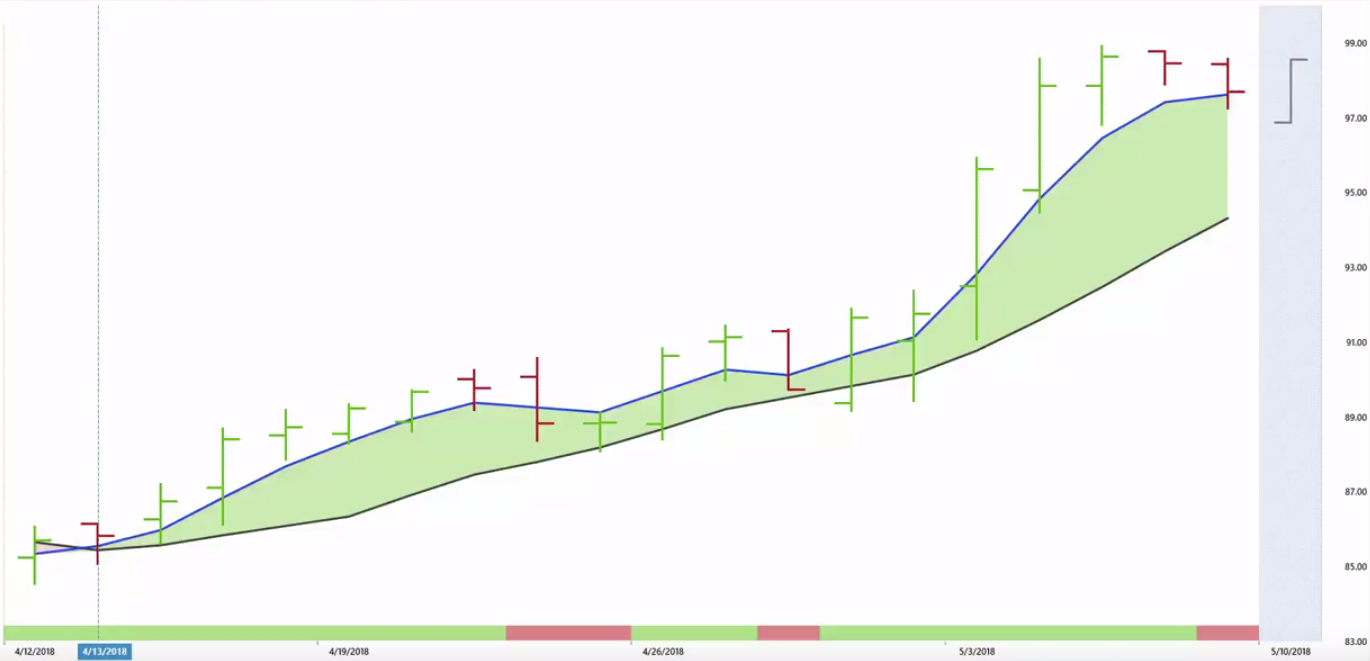 Mylan
Mylan (NASDAQ: MYL) follows a similar pattern, but to the downside. The market had a crossover to the downside in mid-April when that blue line made the cross below the black line. The neural index also reflected that short-term weakness. All of this indicated to traders that the trend was now down and to go in and start shorting the market. Since that crossover, the market was down almost 11 percent in 13 trading days or $4.12 per share.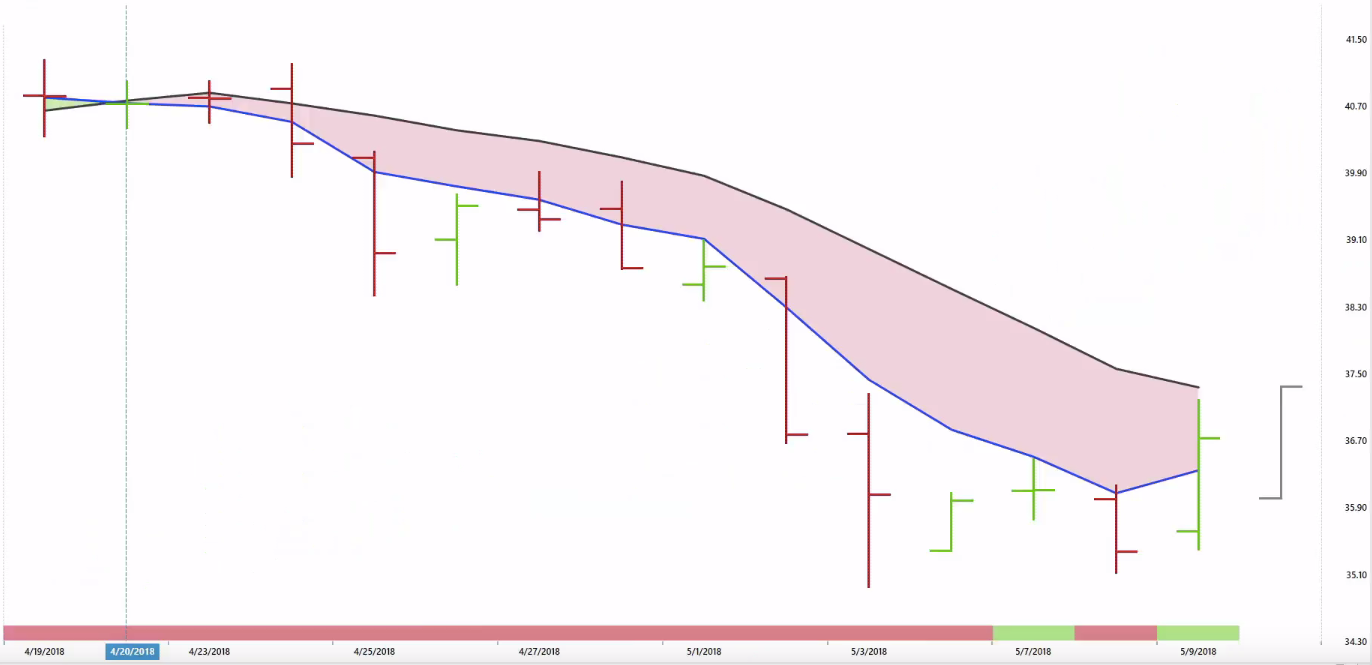 Procter & Gamble
Procter & Gamble Co (NYSE: PG) also had a bearish crossover in early-April. Despite whatever trading strategy that traders are following, that blue line crossed below the black line and was a clear indication that a downtrend was beginning. Since that crossover 20 days ago, $PG was down 8.04 percent or $6.32 per share.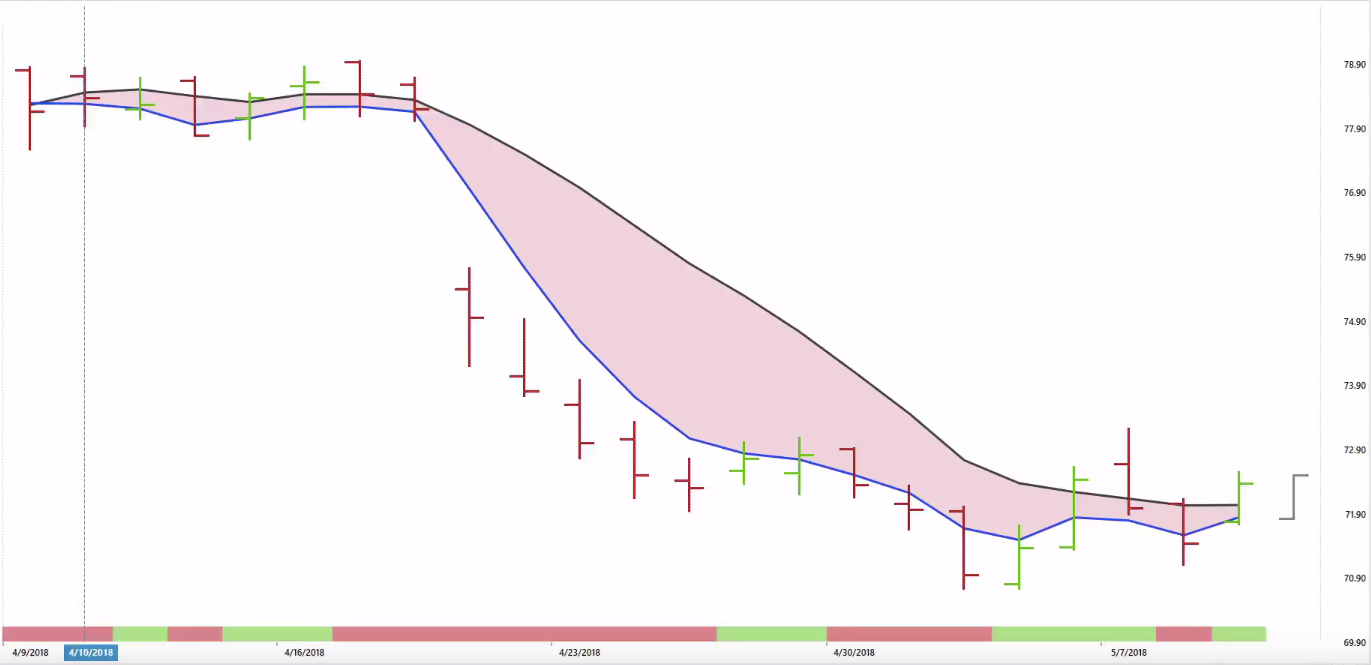 Denbury Resources
Denbury Resources Inc. (NYSE: DNR) follows the same idea but to the upside. That market had a bullish crossover in early-April. Traders knew, with confidence, that they could begin going long in the market when the predictive indicators in VantagePoint showed that crossover to the upside. Since that crossover of the blue line 24 trading days ago, the market was up over 36 percent or $1.01 per share.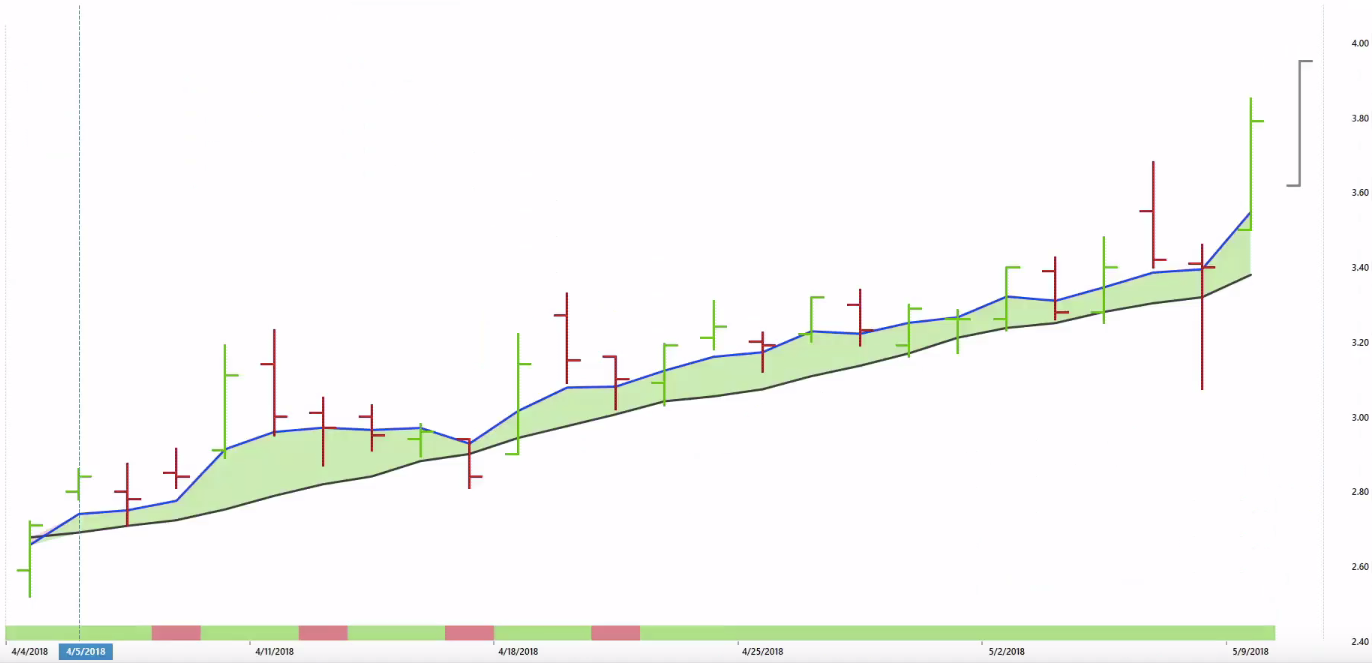 SRC Energy
SRC Energy Inc. (NYSE: SRCI) had a very clear crossover to the upside. When the blue line crossed above the black line, that's when traders new the trend was beginning and to start going long. It's that simple! Despite a period of consolidation in the late part of April, that trend direction did not change. Thanks to VantagePoint, traders knew to continue going long. In 21 trading days, SRC Emergy was up 27.22 percent or $2.61 per share.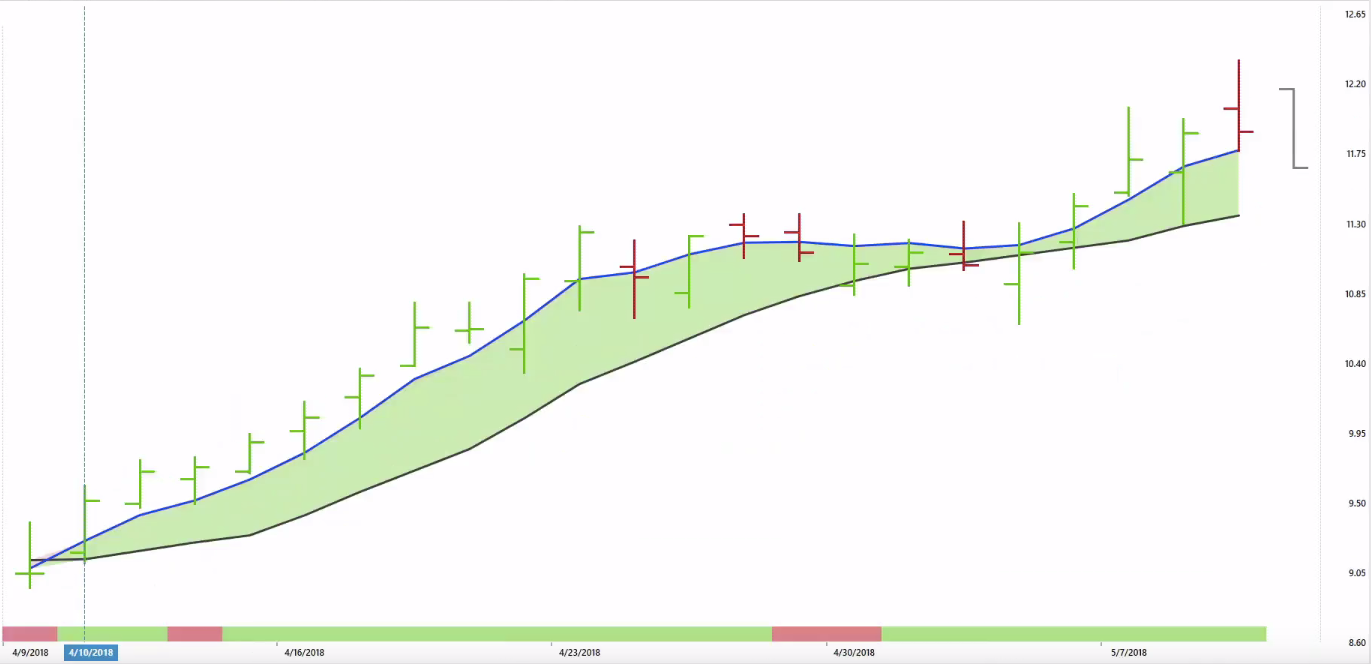 Watch the full Hot Stocks Outlook below.
VantagePoint is a content partner of Benzinga. For a live demo click here.
Posted-In: vantagepointLong Ideas Technicals Previews Markets Trading Ideas
View Comments and Join the Discussion!