5 Stocks In Clear Upward Trends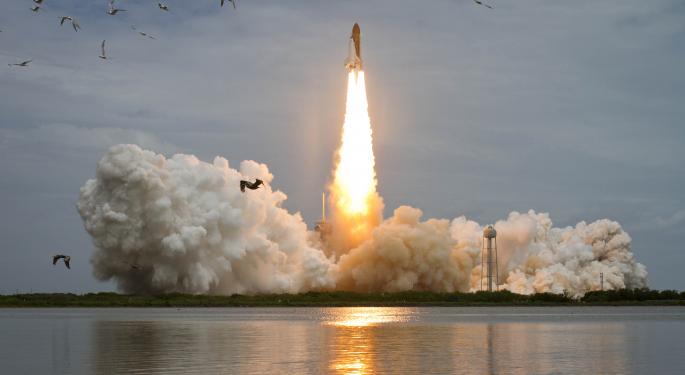 The following five stocks are currently in the midst of very strong trends and, according to VantagePoint, are likely to continue in that direction for the time being.
Apache
Apache Corporation (NYSE: APA) has been ripping since March 2nd, when it hit a two-year low of $33.60. Since then it's up 25 percent.
The three-month chart below shows that this trend is likely to continue. The blue line is generated via VantagePoint's intermarket analysis, and represents a prediction of what APA's moving average will be in three days. The black line is a simple 10-day moving average. Note the bullish crossover that occurred in early March. That was a signal that the stock was entering an uptrend.
Since that initial crossover, the two lines have not really come close to converging, indicating that this trend is still strong.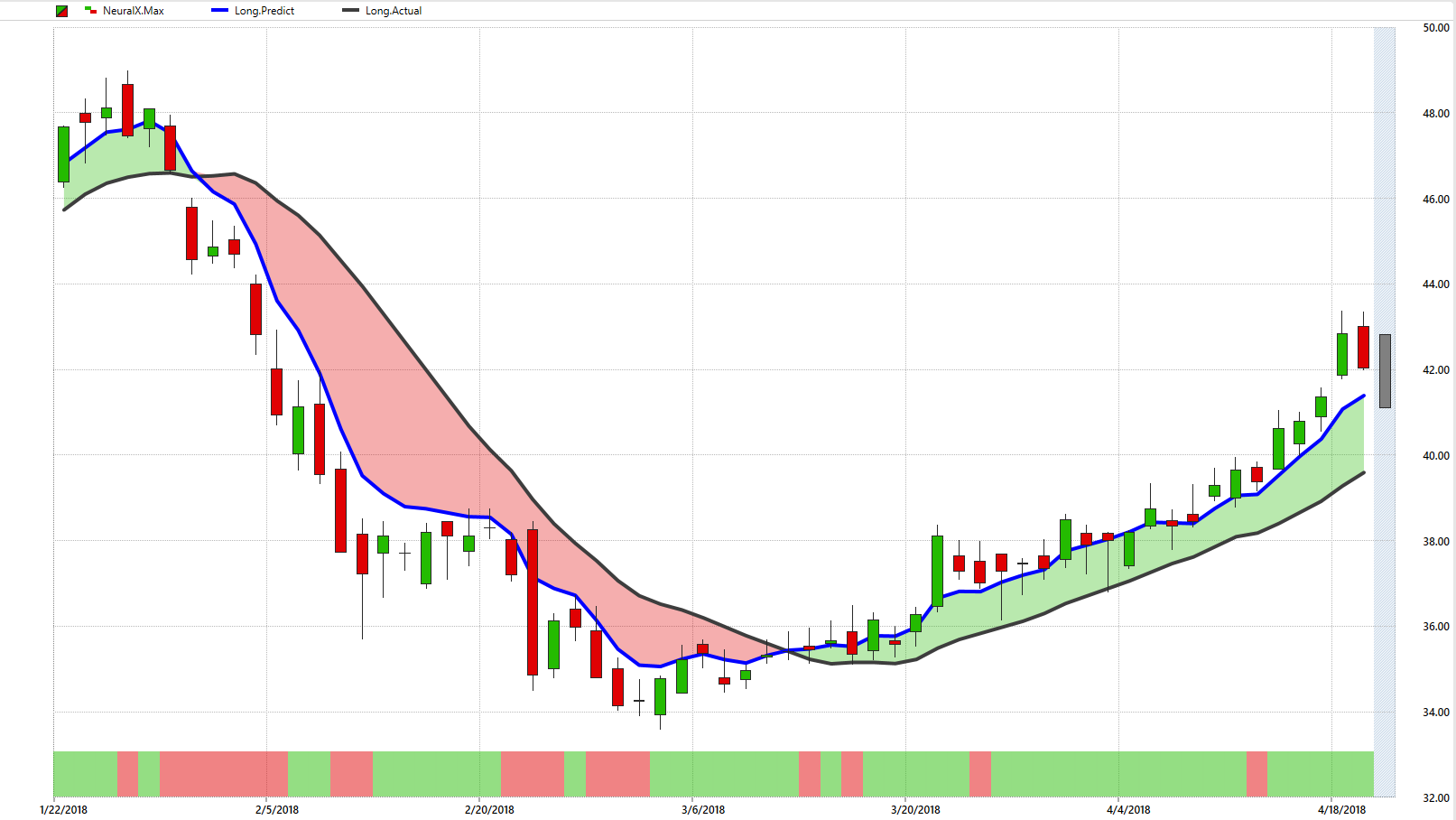 HollyFrontier
HollyFrontier Corp (NYSE: HFC) has a similar story. Since making its lows for the year on March 1 at $42.42 the stock is up 38 percent. VantagePoint indicated that HFC was officially in a bullish trend on March 8, and since that initial crossover the two moving average lines on the chart have diverged even further. The next major catalyst will be when the company reports earnings on May 2.
Methanex
Methanex Corporation (NASDAQ: MEOH) has experienced some recent weakness, but according to the chart below the stock is still in a clear uptrend. Since experiencing a bullish crossover on March 16 following some consolidation, the stock is up 20 percent. Look out for its next earnings report on April 26.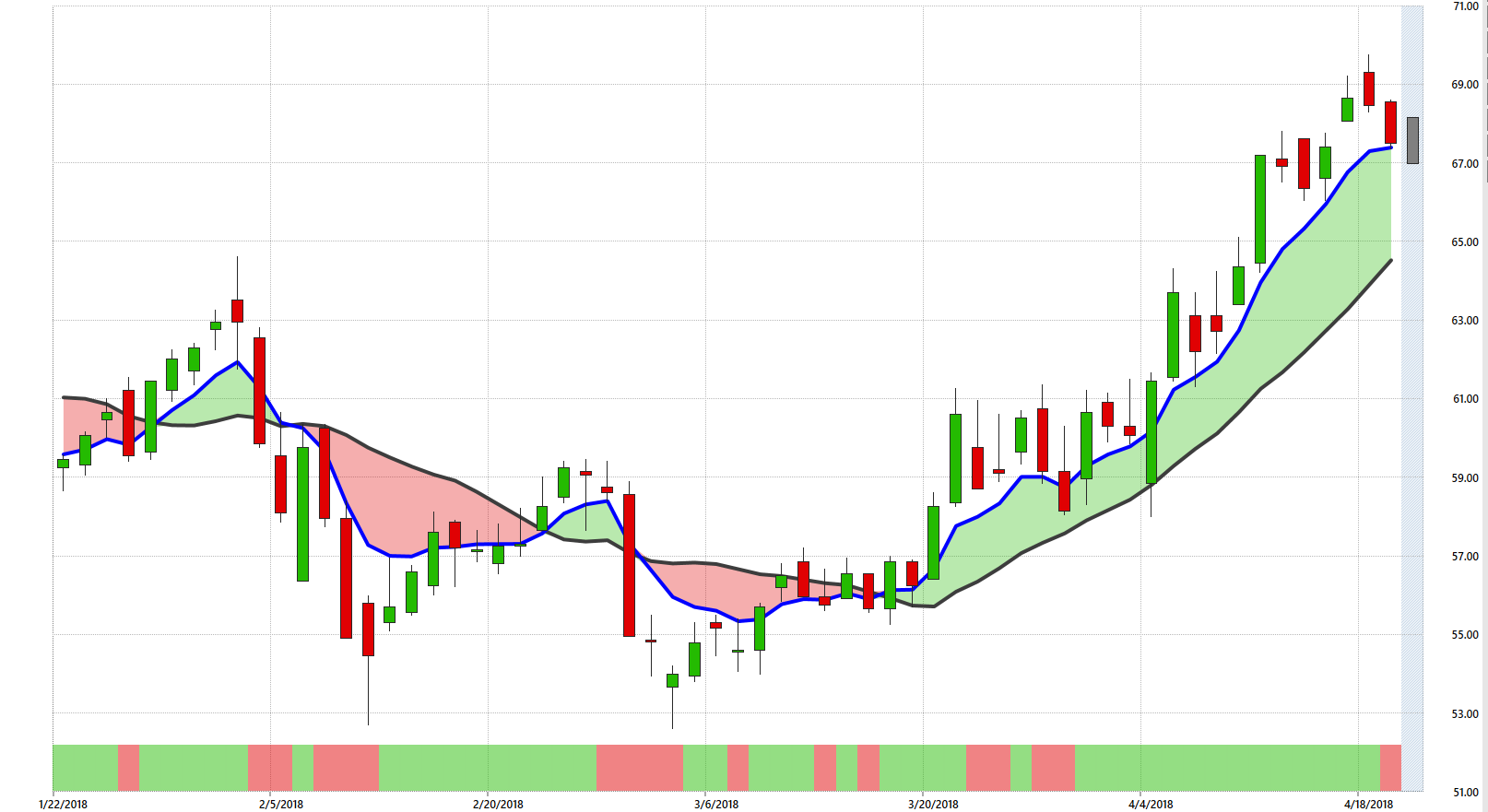 PG&E
PG&E Corporation (NYSE: PCG) has spent most of the last five weeks consolidating into a tight range, but it looks to have finally broken out on April 5. Since then the stock is up about 7 percent, and despite Friday's weakness VantagePoint's indicators are pointing to that bullish trend remaining intact.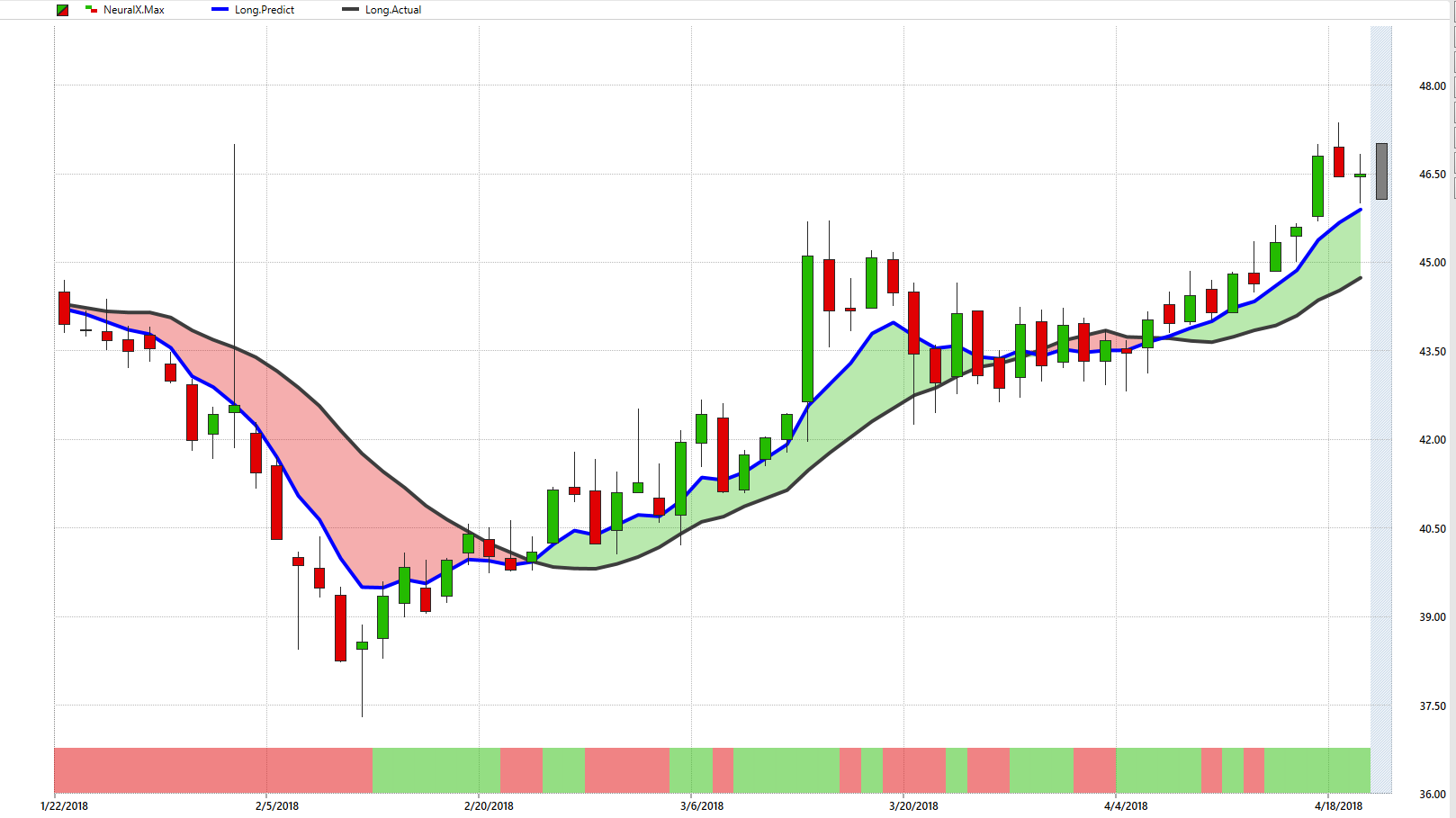 Raytheon
Raytheon Company (NYSE: RTN) has actually been on a prolonged uptrend going back five years, but the stock struggled for the first three months of 2018 to get over the $220 level. That resistance has since broken however, and RTN has continued to reach new all-time highs. This is another one that is looking poised to continue higher through its earnings report on April 26. Raytheon has exceeded Wall Street's EPS estimates every quarter since July 2016.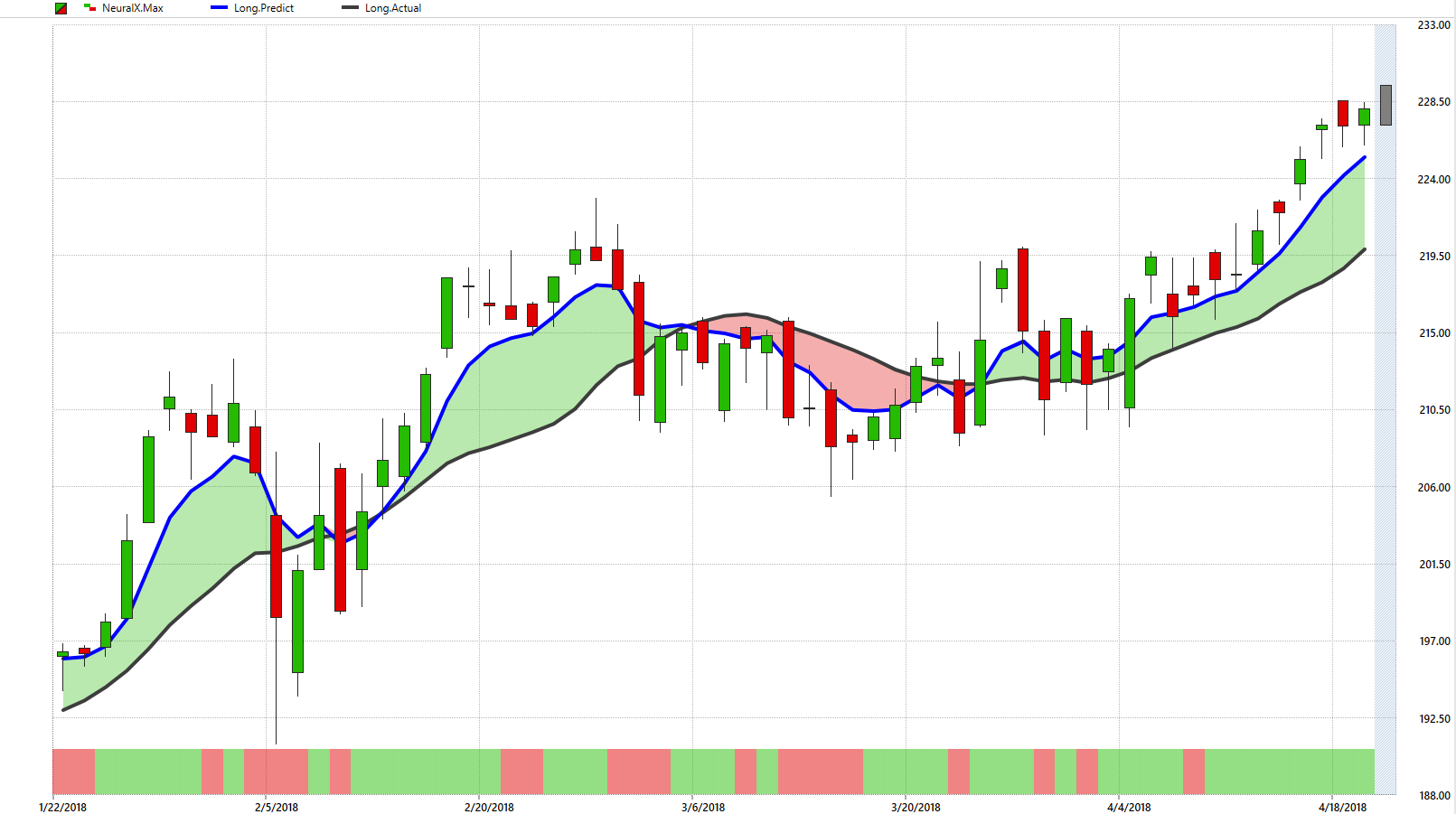 About the Hot Stocks Outlook
The Hot Stocks Outlook is a weekly series. It's designed to show traders how improving their timing is the key to maximizing gains and minimizing losses. VantagePoint Trading Software identifies trend reversals with up to 86 percent accuracy, helping traders get into the right side of trades at just the right time.
VantagePoint is an editorial partner of Benzinga. For a free demo click here.
Posted-In: vantagepointLong Ideas Markets Trading Ideas Best of Benzinga
View Comments and Join the Discussion!