A Balanced Bond Diet Needs Some FIBR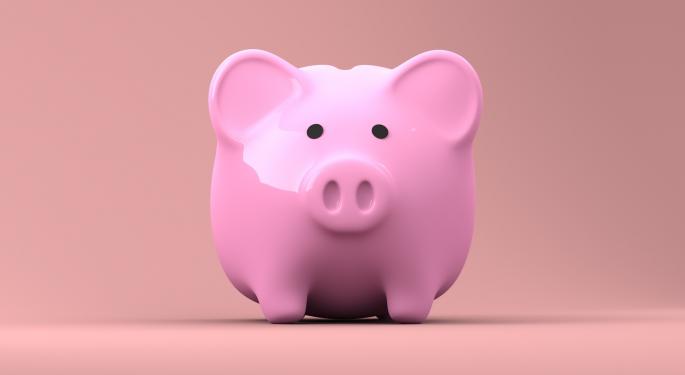 Doctors advise some patients to increase their daily intake of fiber. Fixed income investors may want to do the same with "FIBR" instead. "FIBR" as in the iShares Edge U.S. Fixed Income Balanced Risk ETF (CBOE: FIBR).
FIBR, which recently turned three years old, follows the Bloomberg Barclays U.S. Fixed Income Balanced Risk Index, offering investors a smart beta approach to bond investing. FIBR's benchmark is "composed of taxable U.S. dollar-denominated bonds and U.S. Treasury futures, which targets an equal allocation between interest rate and credit spread risk," according to iShares.
FIBR holds nearly 820 bonds, giving it the feel of a traditional aggregate bond fund, but this ETF is more "new technology" than "old school" among fixed income funds.
Diversity With FIBR
Traditional aggregate bond benchmarks often focus more on interest rate risk over credit risk, but FIBR's index adds more diversification.
"The 'broad market' in fixed income is typically measured by the Bloomberg Barclays U.S. Aggregate Index, which is market-cap weighted and has historically had an approximately 90-10 split between interest rate risk and credit risk," BlackRock said in a note. "Compared to the Bloomberg Barclays Aggregate, the Balanced Risk Index aims to diversify the sources of risk and return, which has resulted in a tilt towards generating income and a more defensive (lower) duration."
The $146.4-million FIBR has an effective duration of 5.04 years. Nearly 41.5 percent of its holdings are rated AAA. Another 61.5 percent are rated A or BBB. The ETF features no exposure to speculative CCC-rated debt.
Searching For Returns
FIBR has a 30-day SEC yield of 3.10 percent, which is more than investors find on the S&P 500 or 10-year Treasuries. Importantly, the fund aims to generate impressive risk-adjusted returns relative to standard bond indexes.
"FIBR invests only in asset classes that have historically had high risk-adjusted returns," said BlackRock. "And FIBR tilts toward higher yielding asset classes and securities. These traditional active strategies are just wrapped up into an index and implemented consistently through time in an ETF."
FIBR charges 0.25 percent per year, or $25 on a $10,000 investment, making it cost-efficient in the smart beta space, including equity funds.
Related Links:
A Dividend Replacement For the S&P 500
Posted-In: Long Ideas Bonds Specialty ETFs Politics Top Stories Markets Trading Ideas ETFs Best of Benzinga
View Comments and Join the Discussion!