How To Dampen Volatility With High-Yield Bonds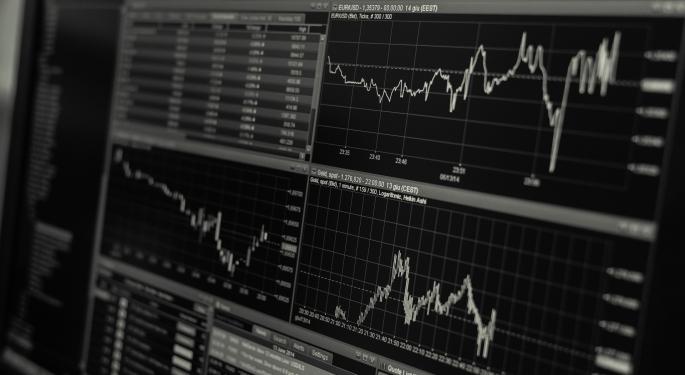 The low volatility factor is popular in equity investment. Just look at the scores of exchange traded funds that emphasize low volatility stocks. Many of those products are hits with investors, but this factor can also be applied to the fixed income landscape.
The IQ S&P High Yield Low Volatility Bond ETF (NYSE: HYLV), which debuted in February, can help investors damp some of the volatility that is often associated with high-yield corporate debt. HYLV follows the S&P U.S. High Yield Low Volatility Corporate Bond Index.
"The index is compromised of U.S. dollar denominated high yield corporate bonds that have been selected in accordance with a rules-based methodology that seeks to identify securities that, in the aggregate, are expected to have lower volatility relative to the broad U.S. dollar denominated high yield corporate bond market," according to IndexIQ.
Perks With HYLV
The idea of low volatility investments, be they equities or bonds, is to provide downside protection when markets fall, not to capture all of the upside in clear bull markets. There are other drawbacks associated with the low volatility factor as applied to bonds. For example, thinly traded bonds may appear less volatile simply due to lack of activity, but those bonds could come with liquidity issues. Still, there are some advantages to HYLV's strategy.
HYLV "ignores past volatility in its selection process. Instead, it relies on forward-looking information to target lower-risk bonds, using a measure called marginal contribution of risk," said Morningstar. "This measure is calculated as the difference between a bond's option-adjusted spread, or OAS, and the adjusted average OAS for the selection universe times the bond's spread duration."
HYLV has an effective duration of just over four years. The ETF usually holds 400 to 500 junk-rated corporate bonds.
Credit Quality
Not surprisingly, HYLV has barely any exposure to highly speculative CCC-rated bonds. Rather, about 84 percent of HYLV's portfolio was rated in the BB area at the end of the third quarter.
"HYLV was launched in February 2017, so it has a limited record and a small asset base, which can make it expensive to trade," said Morningstar. "However, as far as strategic-beta bond funds go, this is one of the more promising. It relies on forward-looking information to dial down risk while preserving diversification and taking steps to mitigate transaction costs."
Related Links:
Why Tax Reform Could Help Tech ETFs
View Comments and Join the Discussion!
Posted-In: Long Ideas Bonds Specialty ETFs New ETFs Top Stories Markets Trading Ideas ETFs Best of Benzinga