This Factor ETF Could Be Ready To Shine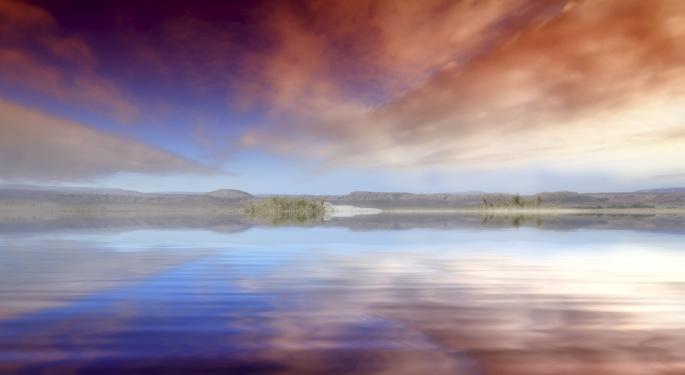 Among individual investment factors, growth and momentum are this year's stars while low volatility and value are lagging a bit. Not to be forgotten is the quality factor, which, depending on the relevant exchange-traded fund, is delivering nicely for investors.
For example, the iShares Edge MSCI USA Quality Factor ETF (BATS: QUAL) is up more than 16 percent year to date and has recently been touching record highs. The quality factor is prized by investors because stocks fitting the quality bill often have strong balance sheets, many are dividend payers and quality stocks often display impressive earnings trends.
In the case of QUAL, the ETF focuses on three fundamental factors: return on equity, earnings variability and debt-to-equity. The $3.9 billion QUAL follows the MSCI USA Sector Neutral Quality Index.
Timing Quality
While momentum is outperforming quality (and other factors for that matter) this year, quality stocks should represent a significant part of investors' portfolios.
"Looking at style factors within a broader multi-asset portfolio, quality generally receives a high allocation," said BlackRock in a recent note. "Targeting a 9 percent total portfolio risk, i.e. a typical 60/40 stock/bond blend, a mean-variance optimization (MVO) suggests 9 percent allocation to quality. This is approximately 2.5 percentage points higher than a theoretical allocation to momentum."
Quality can also result in less volatility. QUAL's three-year standard deviation of 9.8 percent is slightly below the 10.3 percent found on the S&P 500.
Reasons To Consider Quality
"Quality companies tend to be stable, and by extension their stocks less volatile," said BlackRock. "For example, the one-year volatility (in other words, how much the stocks' prices fluctuate relative to history) of the MSCI U.S. Sector Neutral Quality Index is roughly 20% lower than for either the respective MSCI value or growth indexes (source: Bloomberg, as of 10/18/17). Which brings me to the second, related argument for quality: The style is arguably most relevant when volatility is rising."
QUAL holds 125 stocks with Altria Group Inc (NYSE: MO), Johnson & Johnson (NYSE: JNJ) and Microsoft Corporation (NASDAQ: MSFT) combining for 15 percent of the ETF's weight. Other top 10 holdings in the fund include Apple Inc. (NASDAQ: AAPL) and BlackRock Inc. (NYSE: BLK), parent of iShares, QUAL's issuer.
"The nature of quality provides a reason for considering the style within a broader portfolio." said BlackRock. "The argument may become stronger when you expect a pickup in volatility. And as unusual as that would seem in a year like this one, it's hard to predict where volatility could go from here."
Related Links:
Posted-In: BlackrockLong Ideas News Broad U.S. Equity ETFs Markets Trading Ideas ETFs Best of Benzinga
View Comments and Join the Discussion!