A Dandy Developed Markets ETF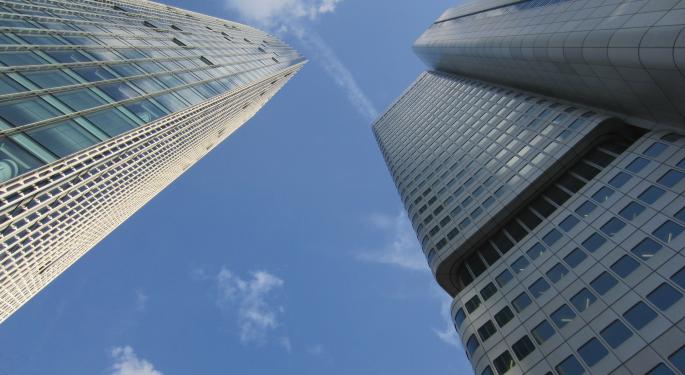 While the S&P 500 has been solid this year, truly impressive equity market performances can be found in developed markets outside the U.S. That sentiment applies to ex-U.S. smaller stocks. U.S. small-caps have confounded investors for much of this year while their international counterparts are surging.
The PowerShares FTSE RAFI Developed Markets ex-U.S. Small-Mid Portfolio (NYSE: PDN), an oft-overlooked, smart beta spin on ex-US smaller stocks, is soaring as well. PDN, which holds mid- and small-caps from ex-US developed markets, is up 18.6 percent year-to-date. Combined, the year-to-date gains of the Russell 2000 Index and the S&P MidCap 400 Index do not equal PDN's returns.
PDN can be viewed as small/mid-cap international equivalent of the $4.9 billion PowerShares FTSE RAFI US 1000 Portfolio (NYSE: PRF), one of the ETFs that kick-started the smart beta movement when it debuted more than 11 years ago. PDN is seasoned as well as the ETF will celebrate its tenth birthday in September.
A Deeper Glance at PDN
PDN follows the FTSE RAFI Developed Markets ex-U.S. Mid-Small 1500 Index, which "is designed to track the performance of small and mid capitalization equities of companies domiciled in developed international markets (excluding the US), selected based on the following four fundamental measures of firm size: book value, cash flow, sales and dividends," according to PowerShares.
PDN holds 1,504 stocks, or 115 less than reside in the MSCI EAFE Small Cap Index. As is the case with many ex-US developed markets strategies, PDN is heavily allocated to the industrial and consumer discretionary sectors. Those sectors combine for 42.5 percent of the ETF's weight.
The average market value of PDN's holdings is $3.28 billion, indicating the ETF leans toward mid-cap territory. PDN's price-to-earnings ratio is just over 20, implying a significant discount relative to the Russell 2000.
Geography Matters
Typically, diversified ex-US developed markets ETFs are heavy on Japan and the U.K. That is particularly true with PDN, which allocates over a third of its weight to Japanese stocks, a strategy that has been working this year as smaller equities in the world's third-largest economy have been surging.
PDN's weight to Japan is more than triple its U.K. exposure. Overall, 10 countries are represented in PDN, including six European nations. Canada is the PDN's only geographic weight not in Asia-Pacific or Europe.
Related Links:
Posted-In: powersharesLong Ideas Specialty ETFs Global Top Stories Markets Trading Ideas ETFs Best of Benzinga
View Comments and Join the Discussion!