QuantX Launches New Suite Of ETFs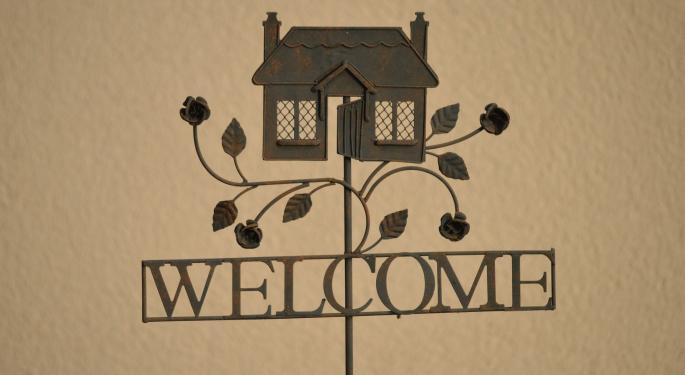 Blue Sky Asset Management, a Denver-based asset management firm, entered the exchange-traded funds arena Thursday with the debut of five ETFs under the QuantX brand. All five of the new ETFs are listed on BATS.
4 New ETFs
The QuantX Dynamic Beta US Equity ETF (BATS: XUSA) is the firm's broad market U.S. equity solution. That new ETF is "designed to create smarter risk exposure relative to the FTSE/Russell 1000 Index, this fund and its underlying index use options market data to identify a basket of large cap US equities with the highest upside volatility relative to their downside volatility," according to a statement issued by Blue Sky Asset Management.
The new ETF charges 0.59 percent per year, or $59 per $10,000 invested.
The QuantX Risk Managed Multi-Asset Income ETF (BATS: QXMI) is one of four risk-managed solutions from Blue Sky. QXMI holds other ETFs in an effort to deliver income and capital appreciation.
The QuantX Risk Managed Growth ETF (BATS: QXGG) "identifies top-performing domestic and international equity ETFs in an attempt to maximize capital growth, while cash and fixed income instruments are managed in an effort to provide downside protection during times of market stress," according to Blue Sky.
For investors looking to guard against inflation, there is the QuantX Risk Managed Real Return ETF (BATS: QXRR), which invests in inflation-related assets while offering downside protection.
The QuantX Risk Managed Total Return ETF (BATS: QXTR) "seeks to provide higher levels of total return from the best-performing asset classes with downside protection," noted Blue Sky.
QuantX ETFs And BATS
The addition of the QuantX ETF to BATS extends the exchange provider's growing ETF footprint.
"In December alone, Bats welcomed 27 ETFs from eight providers to its U.S. market and in the fourth quarter, Bats welcomed a total 34 ETFs from 13 providers," according to a BATS statement. "Bats remained the largest exchange operator for U.S. ETF trading over 2016 and won 30 percent of all new U.S. ETF listings vs. only 9 percent for 2015. Including transfers from competitor venues, Bats welcomed 85 ETF listings to its U.S. market, an increase of 145 percent over 2015. During the year, Bats won 17 percent of ETF switches."
View Comments and Join the Discussion!
Posted-In: Long Ideas News Bonds Broad U.S. Equity ETFs Specialty ETFs New ETFs Markets Trading Ideas Best of Benzinga