Consolidation In The Cannabis Industry: Organigram, Kalytera, Aphria And More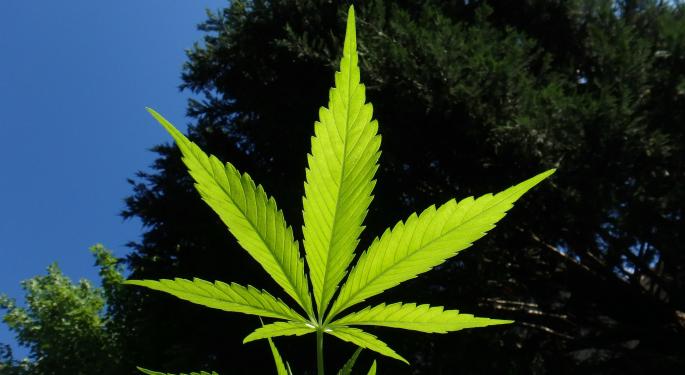 Viridian Capital Advisors, one of the world's top financial and strategic advisory firms for the cannabis industry, publishes two reports every week. One tracks the performance of its Cannabis Stock Index, and the other one traces the most recent investment and M&A activity in the marijuana space.
Benzinga recently had the chance to talk with analyst Harrison Phillips, who shared some insight into the most recent deals in the cannabis industry.
Deal Flow
For the second week of the year, ended January 13, Viridian registered 23 announcements, in line with what was seen in the previous week — an elevated amount of announcements following the New Year.
Notable Deals
Some big news items from last week included:
Family office-backed cannabis management and consulting firm MedMen announced it would acquire one of New York's struggling medical cannabis licensees, Bloomfield Industries, following a slow roll­out of the medical cannabis program in New York.
"There's been a little bit of a financial struggle just because of a slow rollout of the medical cannabis program in the state. And, MedMen came in and it looks like they are going to acquire Bloomfield, and basically get the old management out and probably leader restructuring in the company or something to get the cash burn rate down or look for some synergy to help the business while the New York market continues to roll out," the analyst commented.
ORGANIGRAM HLDGS I COM NPV (OTC: OGRMF) acquired a 2.6­ acre property adjacent to current facility.
"What Canadian cultivators have been doing recently is, because the licenses are granted to particular properties, they have been acquiring the real estate surrounding that original licensed property, so they can expand capacity. Essentially, by merging the two properties together, the license then carries over into that additional land [...] Because they are limited by weight of production. So, when they acquire this new property, they can apply to increase the capacity that they can produce and then build out another facility on that site to have greater production capacity," Phillips explained.
"We've seen this trend happen with numerous LPs. Right now, the ROI is greater for them to purchase land and build out their own facilities, as opposed to acquiring some of the smaller LPs up in Canada."
"So, for instance, CANOPY GROWTH CORP COM NPV (OTC: TWMJF) has announced that it will be merging with METTRUM HEALTH COR COM NPV (OTC: MQTRF). So, if Organigram is going to go down that same route, it is probably going to be a merger with another one of the top LPs, as opposed to an acquisition of one of the smaller ones, due to the fact that these larger ones are breaking into those economies of scale."
Mettrum Health Corp. purchased Bodystream, a network of medical cannabis clinics in Canada.
"Another trend that has been going on with the Canadian LPs is that they have been acquiring, merging or partnering with various medical cannabis clinic groups," Phillips expounded. "In Canada, the clinics are where these LPs get patients on board, onto their systems – under current law, there are no dispensaries."
U.S.-based KALYTERA THERAPEUT COM NPV (OTC: QUEZD) listed on Toronto Stock Venture Exchange (TSXV).
"We've seen both of a rush of U.S.-based companies going public both in the U.S. and in Canada, and Canadian companies doing a listing in the United States," the analyst continued. "The reason why U.S. companies –touching the plant companies- would list in Canada is that the Canadian capital market, due to the national and legal medical program, are much more developed."
A new investment fund called Green Acre Capital launched with the support of Canadian licensed producer, APHRIA INC COM NPV (OTC: APHQF).
"What we are seeing is a new trend: some of these larger firms are starting to either start their own fund, internally – like a corporate investing arm, or are seeding investment dollars into other cannabis dedicative funds such as Aphria did here. This is part of the natural development of the industry; as market leaders start to develop more profitable enterprises, they can attract investment dollars and use their companies as platforms for a consolidation, aggregation or other M&A opportunities, to create synergies and add value to their shareholders," Phillips concluded.
Posted-In: Cannabis Long Ideas M&A News Emerging Markets Financing Offerings Markets Best of Benzinga
View Comments and Join the Discussion!