Get In The Know With This ETF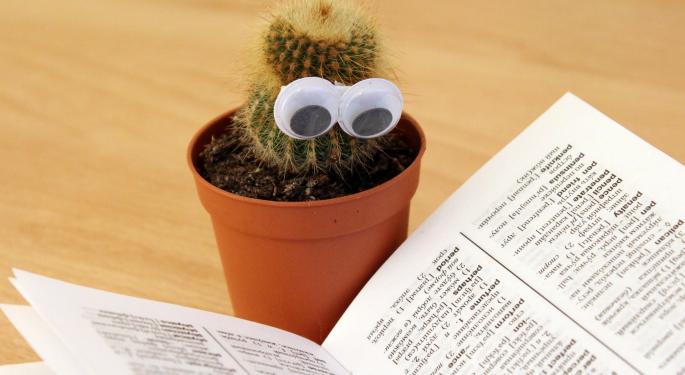 It is said that following insiders can be a rewarding investment strategy. It is also said that a company's insiders sell stock for multiple reasons, not all of which are bad, but when they buy, they are doing so because they believe the stock is headed higher.
The Direxion All Cap Insider Sentiment Shares (Direxion Shares Exchange Traded Fund Trust (NYSE: KNOW)) is an exchange-traded fund that helps investors gain access to the legal type of insider trading. KNOW follows the Sabrient Multi-Cap Insider/Analyst Quant-weighted Index (SBRQAM).
"The Sabrient All-Cap Insider/Analyst Quant-Weighted Index combines the dynamics of insider behavior and analysts' earnings revisions into stock valuations," according to Direxion.
Related Link: Guess What? Investors Still Love Bond ETFs
"This insider sentiment selection strategy uses a screening methodology based on public-company filings and positive earnings analysis that provides the basis for the fund's quantitatively-weighted index. The fund is comprised of a subset of 100 companies from the S&P 1500 index."
KNOW's Success
The strategy works. KNOW was one of 53 ETFs to hit an all-time high Tuesday. Over the past two years, KNOW is up 16.2 percent, nearly double the returns offered by the S&P 500 over the same period.
At the end of the first quarter, KNOW was heavily allocated to consumer sector and financial services names with consumer discretionary and financial services stocks combining for over 46 percent of the ETF's weight. Consumer staples contributed 19.6 percent.
"KNOW's strategy picks holdings based on the number of open market purchases by major corporate insiders and percentage gain in shares per each insider's purchase; the number of positive revision to price appreciation estimates; and growth trends, valuations and earnings quality," according to ETF Trends.
Holdings in KNOW, none of which garnered weights of two percent or more at the end of the first quarter, include Dow components 3M Co (NYSE: MMM), Home Depot Inc (NYSE: HD), McDonald's Corporation (NYSE: MCD) and United Technologies Corporation (NYSE: UTX).
For KNOW's purposes, insiders are considered to be top management, directors, large institutional holders and the Wall Street research analysts.
The ETF charges 0.65 percent a year, or $65 per $10,000 invested.
View Comments and Join the Discussion!
Posted-In: direxion Sabrient Multi-Cap Insider/Analyst Quant-weighted IndexLong Ideas Broad U.S. Equity ETFs Specialty ETFs Top Stories Trading Ideas ETFs Best of Benzinga