Imitation The Sincerest Form Of Flattery? Gadfly Says Chinese CFOs Are Copying Apple's Balance Sheet Strategy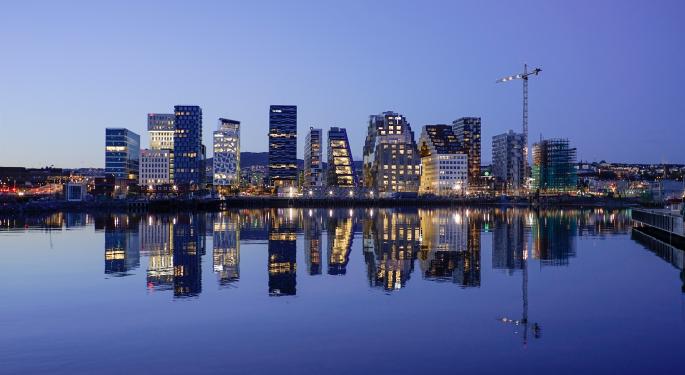 There are more iPhone users in China than there are in the United States, according to a report from China's state-run agency that monitors the country's Internet. Fortune, citing the report from China, added that 131 million people in the country use Apple Inc. (NASDAQ: AAPL)'s smartphone, making it the most popular smartphone in the country.
Chinese Attraction Extends Beyond The Physical
While Apple smartphones are a hit with consumers, chief financial officers from many China-based companies are a bigger fan of Apple's balance sheet strategy than the actual equipment.
Apple has been issuing debt to boost its return on equity and return cash to shareholders. As noted by Bloomberg, Chinese technology companies and their CFOs "love that idea" and have been going on borrowing sprees in the international debt market to raise funds and boost their returns.
Related Link: Is Baidu A New Threat To Automakers?
In fact, Chinese tech companies have borrowed nearly $28 billion since the end of 2014 and have bought back around $10 billion worth of their own stock.
Baidu And Apple
As an example, Baidu Inc (ADR) (NASDAQ: BIDU) recently doubled the size of a five-year loan to $2 billion at a time when it is already sitting on $11 billion in cash and short-term investments. Baidu's operating earnings alone is sufficient to pay the interest on its borrowings more than eight times over.
Sounds a lot like Apple's strategy. As the saying goes, "Imitation is the sincerest form of flattery."
"Apple has already shown Chinese companies how to work the balance sheet," Bloomberg's report concluded. "With all that cash and so little owing, Baidu's shareholders might expect a handout."
Posted-In: Long Ideas News Emerging Markets Rumors Top Stories Markets Tech Media Best of Benzinga
View Comments and Join the Discussion!