Monopoly 'HAS' A Get Out Of Jail Free Card
Some of the greatest games and toys we knew are the very same our children still play with today. If you take a quick scan of their room, you'll notice many are created by the largest toy maker in the world, Hasbro, Inc. (NYSE: HAS) Decidedly different is where the toys are manufactured today; as we all are very well versed in, nevertheless, through the decades they have been very astute as to what children want.
We featured a great Pair Trade at Captain John Charts January 22, 2015 when the weekly chart showed Hasbro break out relative to Mattel. The pullback to the Apex of the Triangle made for a nice entry forthe Long Side of the Pair Trade. The Short was Mattell. Mattel revealed a Descending Triangle Breakdown.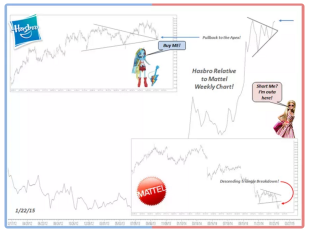 The current Weekly chart is a Price Ratio of Hasbro Divided by Mattel. Again, it is a Long for Hasbro and a Short for Mattel due to the Bullish Divergence with momentum and an upside breakout in Relative price.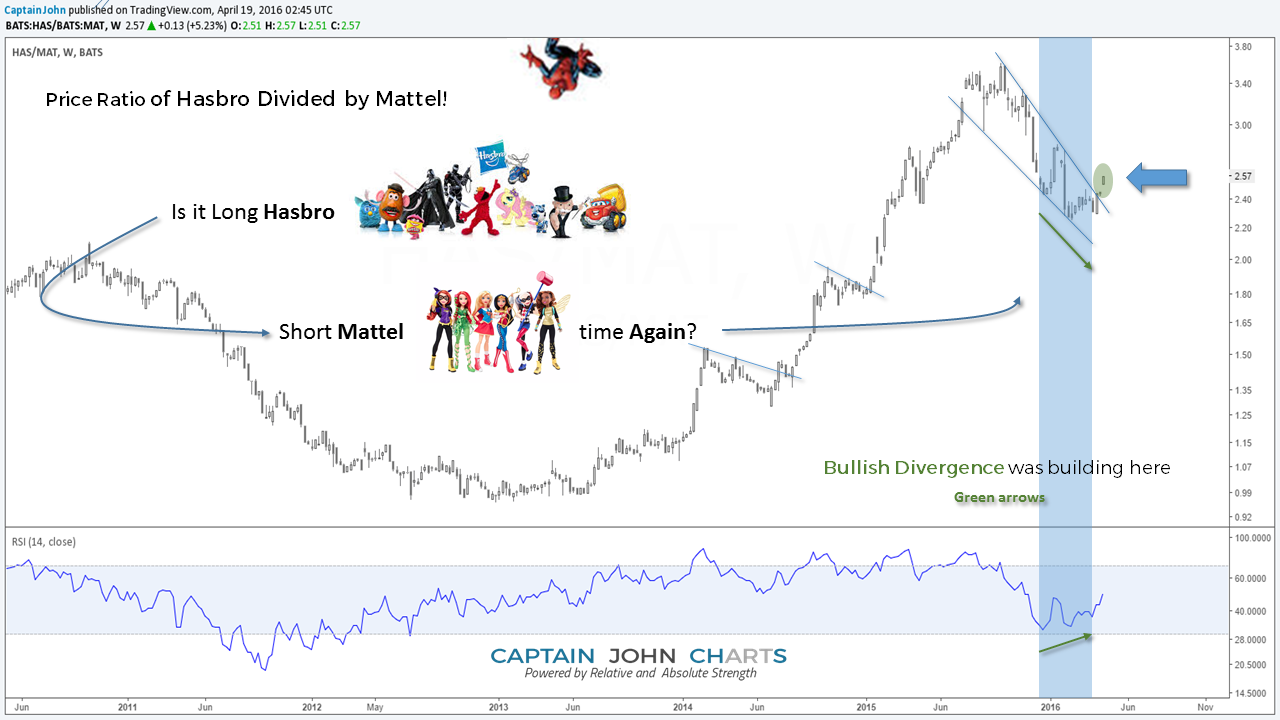 Taking a look at the Weekly chart of Hasbro, it is busting loose to all time price highs with a Bullish Head & Shoulder breakout vs. the S&P500!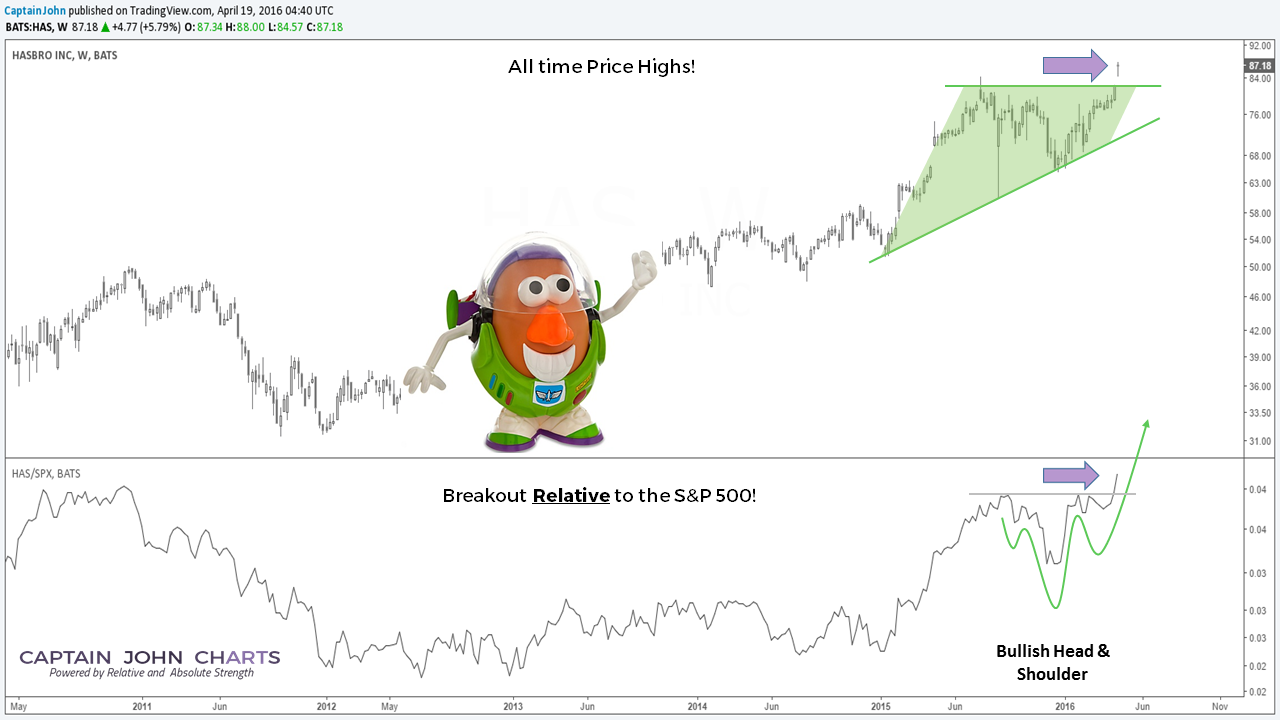 John Butcofski and Kimberly Swartz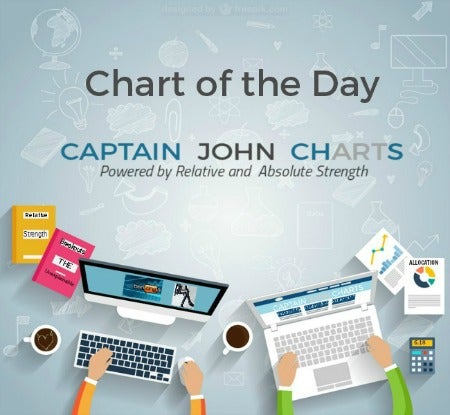 Posted-In: Technicals Trading Ideas
View Comments and Join the Discussion!