Would Donald Trump Have Been Better Off Investing In REITs?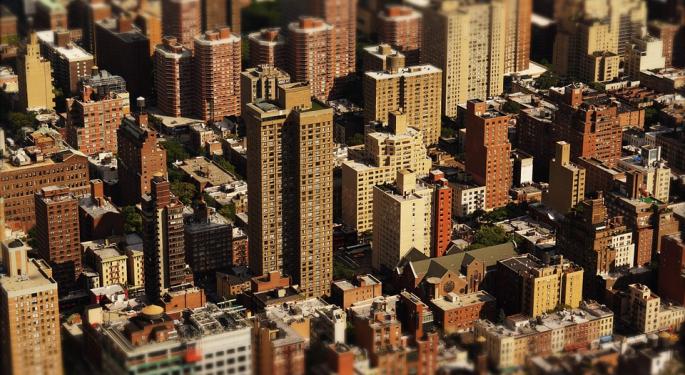 Some supporters of Donald Trump claim that his business skills would serve the country well if he became the 45th President of the United States. The standard rebuttal to this claim is that the man would have been better off if he had invested his own wealth and the inheritance from his father, real estate developer Fred Trump, in stock indices. There is some truth to this counter-claim, but there is some exaggeration as well.
Before we start, it is important to note that we have never had solid and reliable figures for Donald Trump's net worth. For example, Bloomberg estimated a net worth of $2.9 billion for Trump in 2015, which can be contrasted with Forbes's estimate of $4.5 billion as well as Trump's own claim of almost double Forbes's estimate in the same year. To prevent a long and fruitless digression, we will use Forbes's estimates since they seem to be the median of the options available to us.
First and foremost, if Trump had invested his estimated net worth of $1 billion in the S&P500 in 1988, he would have been much more successful than he is now because said stock index increased by more than seven times between 1988 and 2015 (as opposed to his 4.5 times). However, if he had put his $1.6 billion into the S&P 500 in 1999, he would not have been able to achieve the same rate of return as his own efforts. As a result, Trump has something of a mixed record in that while the S&P 500 beat him in the very long run, he was at least able to beat it some of the time.
With that said, if Trump had been more interested in real estate investment trusts (REITs), there is no doubt that he would have been even more successful from a financial perspective than he is now. For example, the FTSE NAREIT Equity REITs Index increased by a remarkable 16 times between 1988 and 2015 and 6 times between 1999 and 2015.
Similarly, if Trump had put his wealth into a popular REIT index like the MSCI US REIT in 1999, he would have more than tripled his net worth because this index increased by approximately 3.8 times between 1999 and 2015 (calculated using back-tested data).
As a result, it is hard to avoid coming to the conclusion that Trump should have paid more attention to REITs and similar investments rather than his signature hallmarks, particularly when his performance is compared to that of other real estate families. For example, the Simon Property Group, cofounded by the Simon family, managed to increase its stock value by 18 times since 1999, while Agree Realty managed to increase the stock value of its triple net lease retail REIT by 8 times over the same time period.
Summed up, Trump cannot be said to have been the savviest investor out there, either in real estate or in investments as a whole. Still, that is not the same as saying that there is no substance to him. If nothing else, he managed to become a billionaire (who I am not) and have employed a lot of people. Also, events seem to be proving that he is a capable showman.
Posted-In: Long Ideas REIT Politics Trading Ideas General Real Estate Best of Benzinga
View Comments and Join the Discussion!