The Quest For Quality Dividends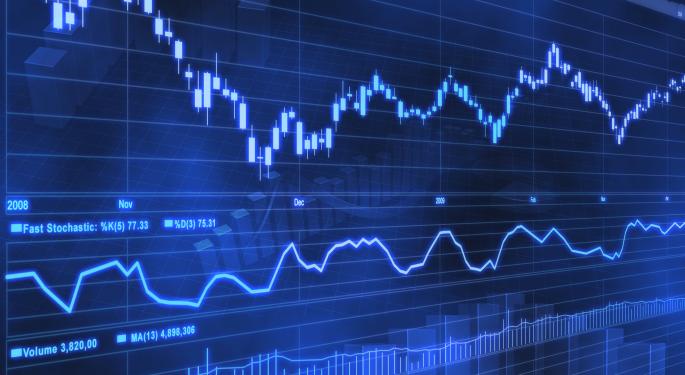 In a year in which dividend growth is slowing and some sectors are providing investors with more negative dividend action than positive, selecting a dividend exchange traded fund that emphasizes the quality factor could prove to be a rewarding move for income investors.
Enter the FlexShares Quality Dividend Index Fund (NYSE: QDF). As an ETF that emphasizes the quality factor, it is not surprising that QDF allocates just 8.3 percent of its weight to the energy sector, the group that has accounted for the bulk of negative dividend action in the S&P 500 over the past year.
Additionally, QDF allocates mere 7 percent of its combined weight to rate-sensitive telecom and utilities stocks. Should the Federal Reserve move forward with additional interest rate hikes, QDF should be well-positioned to endure that theme, but that does not mean investors sacrifice yield with QDF. The ETF has a trailing 12-month dividend yield of 3.15 percent, which is nearly 150 basis points above where 10-year Treasury yields closed on Wednesday.
QDF tracks the Northern Trust Quality Dividend Index, which goes beyond cap-weighting to select companies "based on expected dividend payment and fundamental factors such as profitability, solid management, and reliable cash flow," according to the issuer.
Further investigation of the quality factor reveals QDF's allure, particularly at a time when some companies face challenges in paying and raising dividends.
"Often, the quality metric is simply related to some measure of profitability. Many asset managers include quality in a multi-metric definition, for example, combining return on equity, debt-to-equity ratio and earnings variability."
FlexShares applies the quality factor at an even deeper level, focusing on management efficiency, cash flow and profitability. That methodology should prove beneficial for long-term QDF investors. In fact, it already has as the ETF is up 30 percent since coming to market in late 2012.
"Dividends are especially valued in this recent environment of falling yields on bonds, with interest rates near zero, when income-seeking investors typically widen their search for yield to meet their financial goals. Historically, quality and yield have not been highly correlated, but our research indicates that the combination may produce compelling results as it serves to smooth each respective factor's cycle," said FlexShares.
As for dividend growth, QDF is attractive on that front as well due to its combined 48 percent weight to the financial services, technology and consumer discretionary sectors. Those are three of the largest contributors to S&P 500 dividend growth in recent years
View Comments and Join the Discussion!
Posted-In: Long Ideas Broad U.S. Equity ETFs Dividends Trading Ideas ETFs Best of Benzinga