If NCAA Basketball Teams Were Stocks, Would Duke Be Warren Buffett's Berkshire?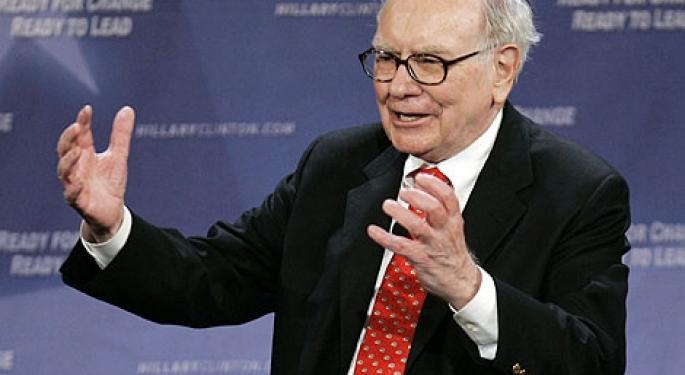 Now that Super Bowl 50 is in the record books, sports fans are turning their collective attention to NCAA March Madness. With the conference championships and the big tournament quickly approaching, here's a fun look at some NCAA teams and Wall Street stocks that have similar "personalities."
Oklahoma Sooners: Tyson Foods, Inc (NYSE: TSN)
Oklahoma has one of the top offenses in the nation, putting up 82.8 points per game this season. The Sooners are hoping that their high-flying offense will eat up the tournament defenses like many of their loyal fans eat through plates of Tyson buffalo wings.
Speaking of lighting up the scoreboard, Tyson has been lighting up the ticker board in the past year. Not only is Tyson's stock up 55.1 percent in the last 52 weeks, it is also a big 17.0 percent percent gainer in an extremely weak 2016 market.
Virginia Cavaliers: Verizon Communications Inc. (NYSE: VZ)
While Oklahoma is putting up lots of points in hopes of a national championship, Virginia is keeping points off the board. Virginia hopes to ride its suffocating defense, which allows only 59.5 points per game, all the way to the Final Four.
The S&P 500 got off to its worst start in history in 2016, prompting many investors to rotate from high-growth stocks into defensive plays. One of the major beneficiaries has been Verizon, which offers the kind of steady performance and generous 4.4 percent dividend yield that defensive investors seek. So far in 2016 Verizon's stock is up 9.9 percent.
Duke Blue Devils: Berkshire Hathaway Inc. (NYSE: BRK-B)
When it comes to iconic leadership in college basketball, it doesn't get any better than Mike Krzyzewski, whose 1,038 wins (at time of publication) are the most all time. Despite that pedigree Duke has struggled this season, falling out of the top 25 ranking for the first time since 2007. But fans of the Blue Devils won't have too much to worry about as long as Coach K is at the helm.
Perhaps the only name as iconic to Wall Street as Coach K is to college basketball is the great Warren Buffett--widely recognized as one of the most successful investors of all time. But not even the Wizard of Omaha is immune to market woes. His Berkshire Hathaway is down almost 15 percent since the end of 2014. Even so, Buffett's track record is more than strong enough to carry great weight on Wall Street.
Wichita State Shockers: Tesla Motors Inc (NASDAQ: TSLA)
Despite competing in fields with huge, legendary basketball schools like Duke, Kentucky, Indiana and Kansas, Wichita State has found itself in the Sweet 16 two out of the past three years, including a Final Four appearance in 2013.
In terms of Cinderella stories on Wall Street, Tesla is hoping to find the same kind of disruptive success competing against established auto giants General Motors Company (NYSE: GM) and Ford Motor Company (NYSE: F). The odds may be stacked against them, but Wall Street loves a Cinderella story as much as sports fans do.
The Bottom Line
Of course, the tournament performance of any of these four teams should have no impact on which of these stocks you buy or sell in the market. However, understanding the "personality' of a stock and a company's identity is certainly a critical part of predicting its future success.
Disclosure: the author holds no position in the stocks mentioned.
Image credit:Thetaxhaven, Flickr.
Posted-In: Warren BuffettLong Ideas Short Ideas Top Stories Trading Ideas Best of Benzinga
View Comments and Join the Discussion!