A Portfolio To Play A Rebound In Tech Stocks Ahead Of Earnings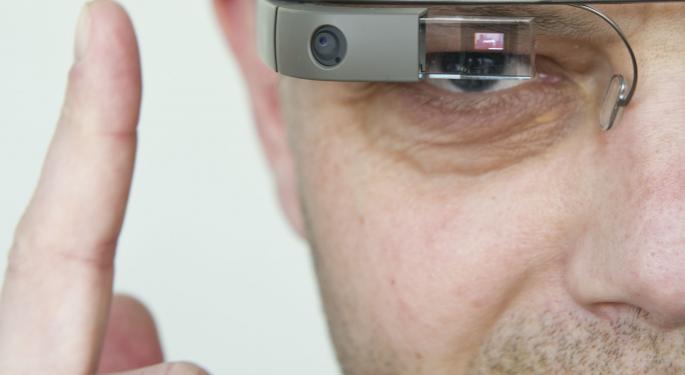 Many tech companies are reporting their fourth quarter fiscal 2015 financial results over the next month.
The past month has not been great for tech stocks, especially for companies that provide big data technology and solutions.
Let's take a look into a portfolio that provides investors with the chance to bet of a rebound in these stocks as the earnings season looms.
Motif Investing looks for "trends, ideas and world events that could create an investment opportunity" and then picks 10 to 30 related stocks to build portfolios around, weighing them based on their exposure to the coinciding idea, event or trend.
The site has developed a portfolio aimed at investing in companies that provide big data technology and solutions.
Related Link: Pope Francis Says Social Media, iPhone And Internet Are A 'Gift Of God'
The Commodity That You've Created
The people responsible for the creation of the Big Data motif explained what they had in mind when they constructed the portfolio.
As the amount of global data continued to increase, "capturing and analyzing it can be a gold mine for companies looking to grow sales by gathering insight about consumers. Rapid adoption of mobile devices combined with the popularity of social networking and media sites have driven the exponential growth in growth in big data. Nowadays, the world produces more data in two days than what was generated in all of human history through 2003."
And this trend is expected to continue.
"Not surprisingly, current information technology infrastructure appears unable to deal with the challenges posed by the sheer magnitude and complexity of all this data. The result is a tidal wave of innovation and spending on big data technologies and a market that is expected to grow from $3 billion in 2010 to $17 billion in 2015."
Performance And Allocation
The Big Data motif has been one of the largest underperformers of the past year. Over the past year, the portfolio lost 16.2 percent; over the past month, it tumbled 15.9 percent. Over the same periods, the S&P 500 fell 8 percent and 7.5 percent, respectively.
For those looking to place some money on a rebound of Big Data ahead of the earnings season, this might be a nice portfolio.
In terms of asset allocation, 83.5 percent of the portfolio's assets are placed in business intelligence stocks; 13.8 percent in data management and integration; and 2.7 percent in infrastructure companies.
Below is a more detailed look at the top stocks in the portfolio. Check out the full motif (and the returns of each stock and segment) in the link above.
Disclosure: Javier Hasse holds no positions in any of the securities mentioned above.
Posted-In: Motif InvestingLong Ideas Tech Trading Ideas Best of Benzinga
View Comments and Join the Discussion!