Institutions Will Continue Increasing ETF Usage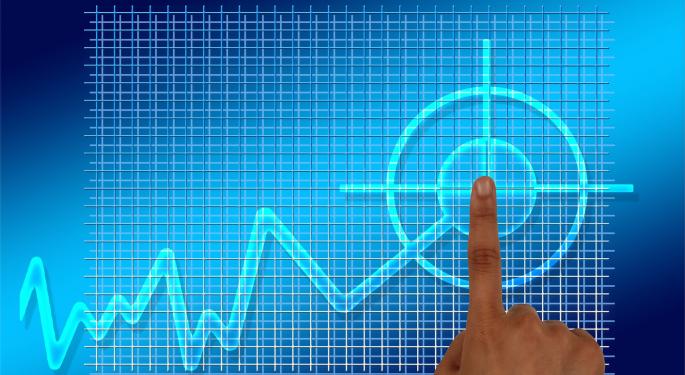 On a global basis, exchange-traded products added a whopping $347 billion in new assets last year. Said another way, the amount of money that flowed into ETFs last year exceeds the current market value of Exxon Mobil Corporation (NYSE: XOM), the largest U.S. oil company.
While it is still early in 2016, making forecasts about this year's ETF flows are hard to predict, data indicate institutional investors will continue ratcheting up their use of ETFs.
ETF Usage Plans On The Rise For Institutions
U.S. institutions plan to increase their use of ETFs in 2016 according to a new report, "Institutional Investment in ETFs: Versatility Fuels Growth" from Greenwich Associates.
Related Link: This Emerging Markets ETF Should Be Less Bad
The study, which is in its fifth year, was commissioned by BlackRock, Inc. (NYSE: BLK), the world's largest asset manager, and parent company of iShares, the world's largest ETF sponsor. New York-based BlackRock garnered $130 billion of the $347 billion that flowed into exchange-traded products last year. Five of last year's top 10 asset-gathering ETFs were iShares funds.
Currently, U.S.-based institutional investors account for a significant percentage of U.S. ETF use. These investors currently hold 36 percent, or $756 billion of $2.1 trillion in U.S. ETF assets under management, according to the Greenwich Associates study.
The firm surveyed 183 institutional investors regarding their ETF use, including 41 asset managers, 51 institutional funds (pensions, endowments and foundations), 47 RIAs, 24 insurance companies and 20 investment consultants.
"All of the ETF users in the study invested in equity ETFs, with 36 percent planning to increase allocations in the year ahead and 35 percent of those planning to boost allocations by 10 percent or more. 35 percent of fixed income ETF users expect to increase allocations this year, and 36 percent plan to do so by 10 percent or more," said Greenwich Associates.
Focus On Fixed-Income ETFs
Professional investors are expected to boost their usage of fixed-income ETFs with nearly two-thirds already owning bond ETFs. Although interest rates rose for the first time in almost 10 years in December, four of this year's top 10 asset-gathering ETFs are bond funds, a quartet that includes the iShares Barclays 20+ Yr Treas.Bond (ETF) (NYSE: TLT) and the iShares Barclays 7-10 Year Trasry Bnd Fd (NYSE: IEF).
Smart, Strategic Beta ETFs
Professional investors also continue embracing smart or strategic beta ETFs.
"Approximately 30% of institutions are employing smart beta (non-market-cap weighted) ETFs, and an equal percentage are using currency hedged ETFs. At the same time, asset managers offering increasingly popular multi-asset-class funds are using ETFs to fully implement strategies or scale their products. ETFs now make up 48% of assets in multi-asset portfolios, according to asset managers running these funds," said Greenwich Associates.
Two of the top three asset-gathering ETFs in 2015 were currency hedged ETFs. With global equity markets volatile to start 2016, low volatility ETFs, such as the iShares MSCI USA Minimum Volatility ETF (iShares Trust (NYSE: USMV)), could prove to be leaders of smart beta growth this year. To start 2016, USMV has already added $464.2 million in new assets, a total exceeded by just nine other ETFs.
Image Credit: Public Domain
Posted-In: Long Ideas News Bonds Broad U.S. Equity ETFs Intraday Update Markets Trading Ideas ETFs Best of Benzinga
View Comments and Join the Discussion!