Where To Find Less Bad Small-Cap ETFs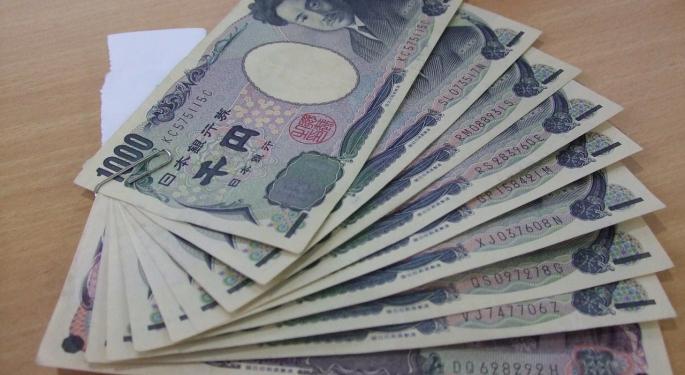 Small-cap stocks the world over have recently been struggling, and the U.S. offerings are no exception. Over the past 90 days, the Russell 2000 Index, one of the most widely followed small-cap benchmarks, is lower by nearly 12 percent.
Investors looking for alternatives to U.S. small-caps while continuing to stick with developed markets should look to a familiar destination: Japan. Though some well-known exchange-traded funds tracking Japanese small-caps have posted negative returns in recent months, these ETFs have been notably better than both U.S. equivalents and Japanese large-cap ETFs.
Related Link: New ETFs Answer Currency-Hedging Questions
"The Topix Small Index, overlooked by foreign investors and full of companies that make most of their sales within Japan, is near the highest level versus the Topix Core 30 Index of heavyweights in records going back to 1989. While the small-cap gauge is down 8.4 percent this year as a selloff emanating from China ripples through markets around the world, that's less than the broadest Topix index's 9 percent drop.
"In the U.S., the opposite is happening: the Russell 2000 Index just entered a bear market and is trading at the lowest relative to the Standard & Poor's 500 Index in six years," according to Bloomberg.
Looking To Japan
Over the past 90 days, the WisdomTree Japan Hedged SmallCap Equity Fund (WisdomTree Trust (NASDAQ: DXJS)), the small-cap answer to the popular WisdomTree Japan Hedged Equity Fund (NYSE: DXJ), is down 7.4 percent. However, that is a better showing than DXJ and the Russell 2000 over the same period. The performances of DXJ and DXJS have been hindered this year due to investors flocking to the Japanese yen as a safe-haven.
On that note, investors may want to give the WisdomTree Japan SmallCap Div Fd (ETF) (NYSE: DFJ), which is not a currency hedged ETF, a look. Home to nearly $375 million in assets under management, DFJ is down just 4.4 percent over the past three months. Importantly, the recent out-performance of Japanese small-caps is not a new phenomenon.
Rather, it extends a lengthy trend. Over the past year, DFJ and DXJS are up 9.7 percent and 7.1 percent, respectively, performances that easily outpace the negative returns generated by major U.S. small-cap ETFs and large-cap ETFs over the same period.
"Japanese investors have reasons to favor smaller companies. China is the nation's largest trading partner and the yuan fell more against the yen than any other major currency last week, weighing on Tokyo's giant exporters and leaving stock traders looking for alternatives," according to Bloomberg.
DFJ offers a direct avenue to Japanese dividend growth, which has been improving in recent years, as cash-rich companies in Asia's second-largest economy have been parting with some of that cash to boost dividends and buybacks.
Image Credit: Public Domain
View Comments and Join the Discussion!
Posted-In: Long Ideas News Dividends Dividends Specialty ETFs Currency ETFs Small Cap Intraday Update Best of Benzinga