SpaceX, Theranos Lead List Of Startups To Watch In Coming Year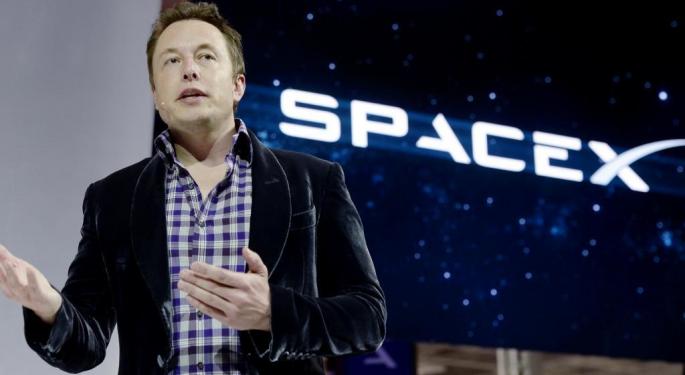 The IPO market has been a fickle one this year, and 2016 will probably be no exception. Start-ups are risky bets for investors as the majority end up struggling to stay afloat after their initial hype has died down. However, that doesn't mean that traders shy away from them either, everyone is hoping to find the next Amazon.com Inc. (NASDAQ: AMZN) in next year's fresh crop of startups.
Tech
The tech IPO market in 2015 showed a marked decline from the previous year, dropping from $40.8 billion in 2014 to just $9.5 billion in the current year. However, many analysts see the tech IPO market recovering in the coming year as several firms valued at over $1 billion may be preparing to go public in 2015.
Companies like Dropbox, valued at $10 billion, Uber, valued at $51 billion and Pinterest, valued at $11 billion all fit into this category.
SpaceX
Elon Musk's SpaceX will be another private company to watch in 2016 as the firm has done big things over the past few years and is expected to continue growing in the coming year. The company recently landed a rocket that can be re-used for future launches, a major milestone in making space travel more affordable.
The company has big plans to offer private space flights and make launches safer and more economical. For the moment, Musk says SpaceX has no need to go public, but that doesn't mean investors aren't chomping at the bit to own a piece of the company.
Theranos
Another big name to watch in the coming year is Theranos, a laboratory testing firm that claims its lab equipment is capable of processing several different tests using only a small amount of blood. This type of innovation in the healthcare space could be a huge advancement, something that has captured the attention of many investors.
However, a report showing that Theranos' lab equipment isn't all its cracked up to be has been weighing on sentiment surrounding the company. Many believe that 2016 will be the company's chance to answer to skeptical investors and prove the worth of its business.
Posted-In: Long Ideas IPOs Startups Small Business Markets Tech Trading Ideas Best of Benzinga
View Comments and Join the Discussion!