Private Investors See Renren Sum-Of-Parts Worth $6 To $7, Call Go-Private Offer 'Offensive And Ludicrous'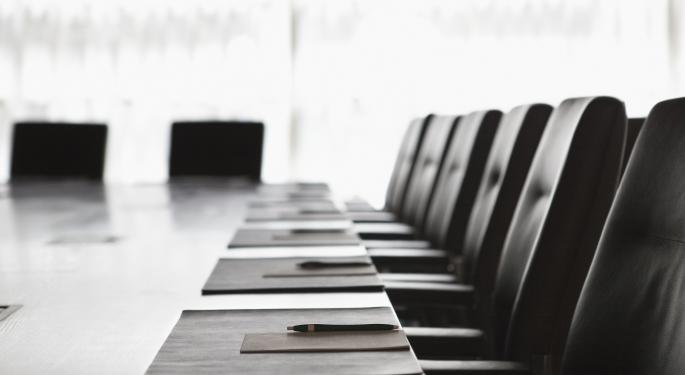 In a letter obtained by Benzinga Friday morning, a group of private investors led by John Romero and Patrick Small addressed Renren Inc (NYSE: RENN)'s nonbinding go-private proposal from CEO Joseph Chen and COO James Jian Liu made on June 10, 2015.
The investors called the proposal "offensive and ludicrous," adding that they see Renren's sum-of-parts valuation between $6 and $7.
Shares last traded near $3.61 on Friday morning, below Chen and Jian Liu's offer of $4.20 per ADR.
Fiduciary Responsibility
Going deeper, Romero and Small highlighted the board's fiduciary responsibility to shareholders, the current value of Renren, and their frustration with management.
They cited three principles that should guide the board, as:
A company director must act in good faith
Without exception, a company director must act in the best interest of the company as well as all shareholders in all his company dealings and exercise his powers in the best interest of the company and all shareholders
A company director must act with skill, care, and diligence
Based on the outstanding go-private offer, the 22 percent premium to Renren's current stock price may appear fair to some. However, Romero and Small said they believe the offer is "irrelevant and a complete ruse," adding that it's based on a depressed valuation predicated on relative weakness in the stock.
Fintech Venture Capital
Instead, Romero and Small explained shareholders should focus on underlying investments made by the company during the past three years, the letter explained.
Renren, while struggling as a social media company, has shown an eye for venture capital, especially in the Fintech space. Company management has been reallocating money from its social media operations to invest a large cash balance into potentially valuable Fintech plays.
The most promising appears to be Social Finance, an online lender and competitor to publicly traded LendingClub Corp (NYSE: LC), which has a market cap above $5 billion. With around $400 million in cash to spare and a wide range of U.S. investments diversified away from China's market volatility, Renren is poised to capitalize on its 40 million active college-age users, the letter added.
This vast base of organic traffic is an inexpensive way to attract customers to Renren's Fintech products according to Romero and Small.
Investors Have 'Suffered Mightily'
Chen and Jian Liu's $4.20 per ADS offer values Renren at $1.428 billion on 340 million ADS outstanding. Romero and Small criticized this multiple, adding that the company's 24 percent stake in SoFi alone is worth $1 billion if valued similarly to Lending Club.
Investors, they emphatically said, have "SUFFERED mightily" from management's inability and personal gain at the expense of shareholders. Romero and Small pleaded for the special committee to take shareholder interest to heart through impartial judgement by rejecting Chen and Jian Liu's offer because it simply does not maximize shareholder value.
Posted-In: Long Ideas Hedge Funds M&A Top Stories Exclusives Movers Trading Ideas Interview Best of Benzinga
View Comments and Join the Discussion!