A Portfolio To Profit From The Tech M&A Hot Streak: 'If You Can't Beat 'Em, Buy 'Em'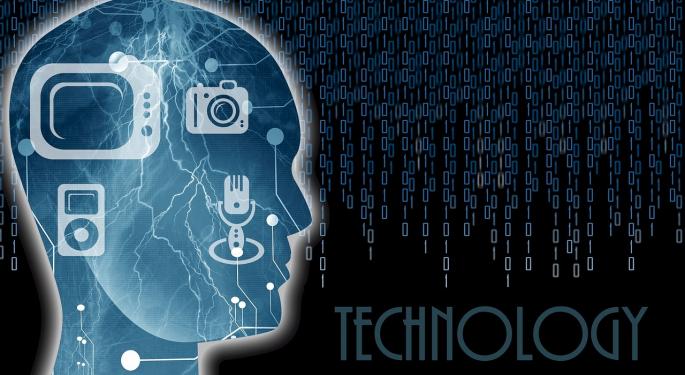 Motif Investing constantly searches for "trends, ideas and world events that could create an investment opportunity," and then selects 10 to 30 related stocks to build portfolios that weigh them based on their exposure to the coinciding idea, event or trend.
This week, the site selected the Tech Takeout Targets Motif as the Motif of the week, alleging that tech M&A is on a hot streak, especially after the Avago Technologies Ltd (NASDAQ: AVGO) – Broadcom Corporation (NASDAQ: BRCM) $37 billion merger. But the high end isn't catching all eyes.
"As the Wall Street Journal recently reported, the digital economy – whether it's cloud computing, mobile data, Big Data or the Internet of Things – is driving growth globally, and tech and telecom firms are bulking up with acquisitions at a pace that would mark the highest total since 2000," Motif explained.
Related Link: A 'Gay Friendly' Portfolio Includes Apple, Microsoft & Disney...And It Beats The Market
Below is a closer look at this portfolio, which provides an "opportunity to invest in companies connected to some of tech's most-talked-about buzzwords – with a potential additional bonus if these targeted companies are snapped up for attractive premiums."
If You Can't Beat 'Em, Buy 'Em
The triple T (Tech Takeout Targets) Motif has returned 23.3 percent over the past year and 5.6 percent over the past month. In comparison, the S&P 500 gained almost 7.3 percent over the last year, but fell 0.2 percent in the last month.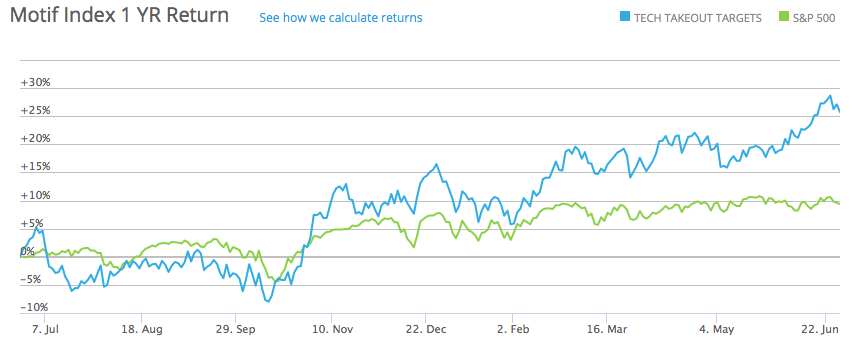 This motif includes 25 stocks from three different industries. 56.3 percent of the portfolio's assets are allocated to Software-as-a-Service (SaaS) stocks, 22.3 percent to Business Intelligence and/or Analytics stocks and 21.4 percent to cybersecurity companies.
Related Link: Motif Investing 'Shares' A Social Networking Portfolio To 'Like'
Stock Allocation
Below is a look at the top stocks in this portfolio by allocation:
Image Credit: Public Domain
Posted-In: Motif Investing S&P 500Long Ideas M&A Top Stories Movers Tech Trading Ideas Best of Benzinga
View Comments and Join the Discussion!