A 'Gay Friendly' Portfolio Includes Apple, Microsoft & Disney...And It Beats The Market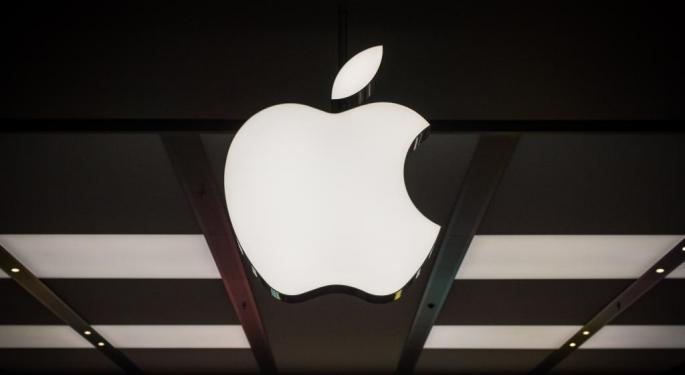 Motif Investing looks for "trends, ideas and world events that could create an investment opportunity."
It then finds related stocks and builds portfolios, which weigh the stocks (10 to 30, usually) based on their exposure to a particular idea; in this case, it's a gay friendly portfolio.
'Helping The Attitude Change'
Although no longer a "fringe topic" in the U.S., a subset of companies "deserve extra credit for actually influencing [American] attitudes by stepping up support of their own gay and lesbian employees," Motif explains. "From domestic-partner benefit coverage to sensitivity training and event sponsorships, these companies are making employees of all kinds feel welcome."
In a market worth nearly $800 billion, early adopters can see business benefits as well.
Related Link: Caffeine Beats The Market
Seen below, the motif has beaten the market handily over the past year.

Source: Motif Investing
The chart above illustrates the return of this motif (in blue) over the past year, compared to the S&P 500 (in green). While the motif surged 12.6 percent, the S&P 500 rose only 8.57 percent.
Allocation
In terms of overall allocation, 42.5 percent of the motif's assets are placed in tech stock, 22.9 percent in consumer products and services, 14.9 percent in financial companies, 10.8 percent in transportation, 4.5 percent in commercial services, 2 percent in telecom stocks, 1.6 percent in healthcare and 0.7 percent in energy.
Looking at particular allocation, these are the top stocks in the motif:
View Comments and Join the Discussion!
Posted-In: Motif Investing S&P 500Long Ideas Trading Ideas Best of Benzinga