The High-Returning IPO Portfolio That Beats The Market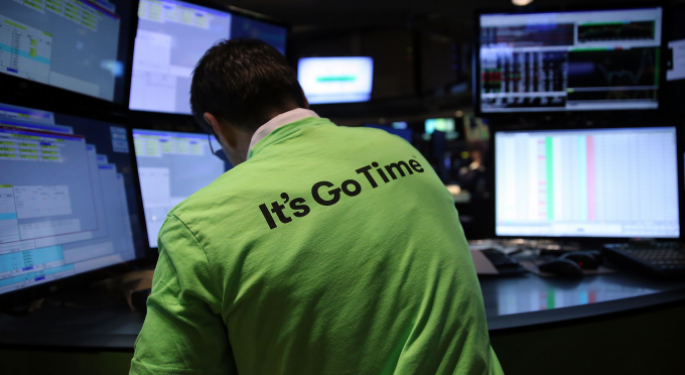 Motif Investing looks for "trends, ideas and world events that could create an investment opportunity," and then selects 10 to 30 stocks related to a particular idea to build portfolios based on their exposure to it.
One of the motifs with the highest return is the one comprised by Recent IPOs.
Ringing The IPO Bell
Motif explains that "some investors consider stocks of companies that have recently had IPOs as an attractive, though volatile, asset class, as it can give exposure to certain leading-edge industries such as biotech, cloud computing, enterprise technology and provide access to companies early in their development."
Below is a chart comparing this motif's one-month and six-months returns (in blue) versus the S&P 500 (in green).

Source: Motif Investing
While the IPO portfolio surged almost 12 percent over the past month and roughly 24 percent in the last 6 months, the S&P 500 gained almost 1 percent over the past half year, but fell approximately 1 percent in the past month.
In terms of overall allocation, the motif's assets are placed in:
Healthcare stocks, 37.1 percent
Financial stocks, 19.6 percent
Technology stocks, 12.2 percent
Consumer products and services, 11.7 percent
Industrials and transportation companies, 8.6 percent
Commercial services shares, 7.4 percent
Basic Materials providers, 3.5 percent
Now, let's take a look at the top ten stocks by allocation in this motif:
The following article is from one of our external contributors. It does not represent the opinion of Benzinga and has not been edited.
Posted-In: ETSY Motif Investing S&P 500Long Ideas IPOs Trading Ideas Best of Benzinga
View Comments and Join the Discussion!