What's Social Media Sentiment Say About China, Bonds And The Euro?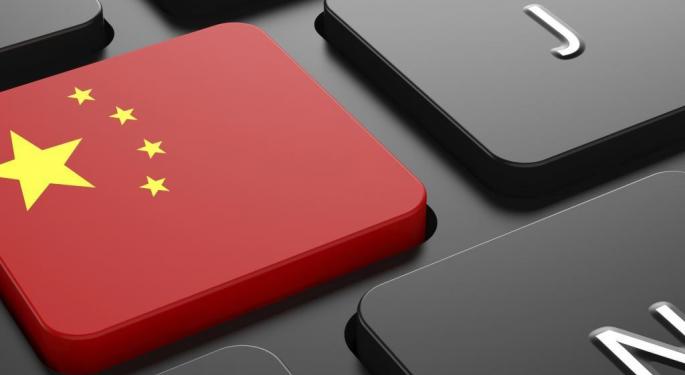 As most investors are already aware of, social media has become very important in the investment world. Knowing what the crowd is saying is now crucial.
Market Prophit compiles and analyzes investing-related social media commentary and develops statistics that tell users both the crowd and the expert (or Market Prophit) sentiment.
Benzinga spoke with Igor Gonta, the company's CEO, who provided an updated summary of what's going on in the cyberspace.
China Large-Cap

ETF
Chinese stocks have been in a substantial uptrend recently. So, one question arises: what's next?
Gonta explained, "Using the ETF iShares FTSE/Xinhua China 25 Index (ETF) (NYSE: FXI) currently, the Crowd and the Market Prophits have been trending negative sentiment on this ETF. However, the sentiment has recently become less negative and is trending more towards the 'neutral' mark."
Related Link: What The Crowd & Experts Think About Oil, Treasury Bonds And Facebook
Treasuries
Gonta then went into U.S Treasuries.
"With the constant handicapping of when 'lift off' occurs, the treasury market has been trending down," he said. "After the big recent sell-off that we've had in iShares Barclays 20+ Yr Treas.Bond (ETF) (NYSE: TLT), both Crowd and Market Prophit sentiment was trending negative starting around April 23rd before the big sell-off. But recently, both have turned positive after the sell-off and are trending bullish."
The Euro
Market Prophit's CEO also talked about the Euro's volatility as the "Greek drama" continues to unfold.
Both the Crowd and Market Prophit sentiment has been trending bullish for a while. However, they have "recently started to diverge with the Market Prophits continuing to be bullish while the Crowd has turned bearish on the Euro," he explains.
The New Social Media Sentiment Stock Index
Finally, Gonta mentioned the first ever Social Media Sentiment Stock Index, launched by Market Prophit.
The index is "comprised of the 25 most tweeted about stocks each quarter and rebalanced every day based on daily sentiment using its proprietary analytics," he explained. "This index gives an aggregate view of the Crowd-Sourced sentiment is in the Twitterverse and is calculated by S&P Dow Jones."
Posted-In: euro Igor Gonta Market ProphitLong Ideas Crowdsourcing Trading Ideas ETFs General Best of Benzinga
View Comments and Join the Discussion!