What Tesla's Battery News Could Mean For These Juniors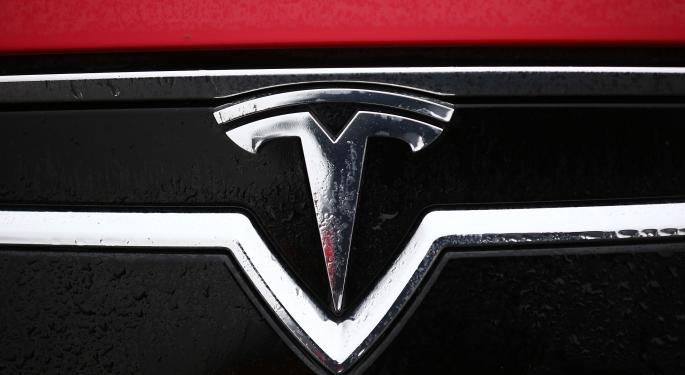 Batteries, especially the lithium ion type, have been the major innovation driving electric cars. Tesla (NASDAQ: TSLA) has become a household name when it comes to electric cars, but its recent news release about launching Powerwall batteries for energy storage outside of cars is big news.
The Powerwall is basically a 220 lbs version of Tesla's electric car battery designed to power household electricity needs. The 10Kw model has enough storage to run a flat screen TV for over 90 hours straight per charge at a usage rate of 0.1kWh.
For those that follow renewable energy, you're aware that the storage component of the puzzle was what has been holding back large scale development of renewable projects. The issue is that wind and solar don't always generate the energy when needed.
That is when the batteries come into play, to store the electricity and save it for when it is needed.
Even those who do not have a wind turbine or solar array can benefit from what one of these batteries can provide.
For more than a few people in parts of eastern North America, a recent winter ice storm caused widespread power outages. If your house or cottage was connected to one of these, then you would not have been affected by the grid outage. Another interesting benefit of having one of these batteries is that it can lower your electricity bills.
Ever notice how different hours of use, require a different rate? This is the peak demand charge, when using electricity at the busiest times cost a premium. If you have one of these batteries charged up, when the peak hour hits, instead of paying for the more expensive electricity you can take the charge out of the battery.
Then when the price goes back down, recharge the battery and save it for tomorrow's peak.
These are just some of the interesting ways in which the batteries can offer cost saving solutions. But what about the bigger picture? What will it mean when these start showing up in neighborhoods?
These batteries can relate to renewables. As these batteries become available, renewable projects should also increase. However, certain commodities might get an even bigger boost. Lithium ion batteries use a number of materials.
These include lithium, most obviously, but graphite and cobalt may also see a large increase in demand as a result of Tesla's announcement to enter the home and utility battery market.
Disruptive Technologies Journal editor Chris Berry believes there are two major factors in predicting the future demand for cobalt and graphite outside of the implications of the factory. These two caveats, according to Mr. Berry, are "how significant a threat is synthetic graphite in lieu of natural graphite? Also, how significant a threat is recycling of cobalt? There are no easy answers to these, but they must be faced."
These two questions address the possibility that the increased demand could be met minus the mining process. However, regardless of this, according to Mr. Berry, "if projections for adoption of electric vehicles are accurate out to 2020, I think you'll see percentage demand increases for graphite in the low teens and cobalt in the high single digits. Should the demand projections for energy storage batteries be accurate, this will obviously be an additive to that total."
Tesla's factory will be in Nevada, and it wants the majority of its suppliers to be in North America. Tesla plans to build the batteries in house, which will require a massive amount of raw materials.
Companies that are able to supply this from North America at a competitive price are well positioned to supply what will become the largest demand for these resources. There is one company Alabama Graphite Corp. (TSXV: ALP) that has a large graphite deposit in Alabama that could provide Tesla with its graphite.
The geographic location and near surface high quality soft oxide graphite would make it suitable for Tesla's needs and the ecological footprint would be smaller than most other potential suppliers and, therefore, more probable that Tesla would source from them.
Click here to continue reading about the Tesla juniors.
The preceding article is from one of our external contributors. It does not represent the opinion of Benzinga and has not been edited.
Posted-In: Long Ideas Trading Ideas Best of Benzinga
View Comments and Join the Discussion!