David Einhorn Still Focused On Tech While Escaping Health Care In Q1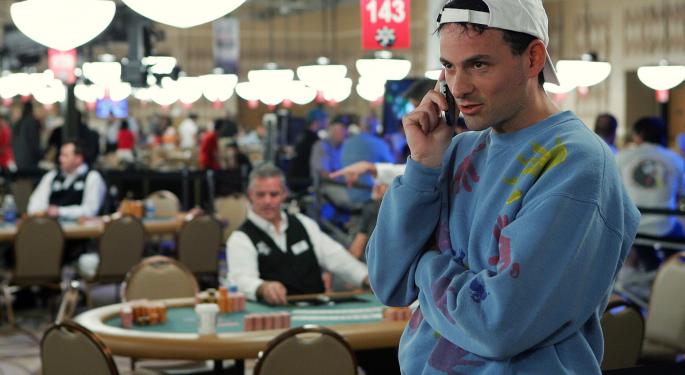 David Einhorn's Greenlight Capital continued to be focused on tech, according to its latest 13F filing.
The fund has roughly $3.36 billion allocated in the tech segment. Since the total equity portfolio is worth about $7.65 billion, tech stocks account for almost half of it.
Over the quarter, the fund made seven new stock purchases, increased its exposure to eight of its preexisting stakes, trimmed its participation in 15 more, and sold out of 6 positions. Below are some of the most interesting moves.
Loving Tech
The fund's two largest stakes are placed in tech stocks. First in Greenlight's list is none other than Apple Inc. (NASDAQ: AAPL). Although the fund trimmed its exposure by 13 percent over the quarter, it still maintains the front-runner spot. The position comprises 7,437,171 shares worth more than $925million – which account for over 12 percent of the total equity portfolio.
Related Link: 13F Season: A Look At Warren Buffett's Q1 Moves
The runner up is Micron Technology, Inc. (NASDAQ: MU), which fell from the first spot it held in the previous quarter despite having witnessed a 7 percent increase in Einhorn's wage, as the stock price fell 22.5 percent between January 2 and March 31, inclusive.
Running From Healthcare
The largest position that Greenlight closed over the quarter was the one it held in Aetna Inc (NYSE: AET). Between January and March, inclusive, the fund got rid of 1,349,551 shares of the company, which accounted for 1.59 percent of its fourth quarter (2014) portfolio.
Related Link: Tiger Global Is Into Consumer Discretionary, Tech Segments In Latest 13F
However, two things should be noted: (1) the stock surged almost 20 percent over the period, and (2) the fund has been reducing its stake in the company every quarter since the third quarter of 2013.
Covidien plc (NYSE: COV) represented 1.16 percent of Greenlight's fourth quarter portfolio. The company was acquired by Medtronic in late-January; at some moment over the first month of the year, the firm disposed of its 851,341 shares.
Other Interesting Holdings
Between January and March, Greenlight started a new position in General Motors Company (NYSE: GM), which contained 9,467,986 shares, worth roughly $355 million.
Mr. Einhorn also seems to like solar energy, as his third largest stake is laid in Sunedison Inc (NYSE: SUNE), of which his fund owns 24,953,888 shares. While the position remained unchanged, it did increase its market value from $486.85 million to $ 598.894 million.
Posted-In: 13FLong Ideas Health Care Hedge Funds Top Stories Tech Trading Ideas General Best of Benzinga
View Comments and Join the Discussion!