Mr. Market's March Madness: Are Macerich Shares Now On Sale?
What a difference a week can make on Wall Street when a companies shares are "in play."
Mr. Market can sometimes be downright difficult to fathom, especially when "good news" drives the price of shares downward, as is the case with Simon Property Group (NYSE: SPG)'s bump up in its bid for rival Macerich Co. (NYSE: MAC).
However, in this case there appears to be a method to the madness.
Tale Of The Tape: Initial Simon Bid Of $91 On March 9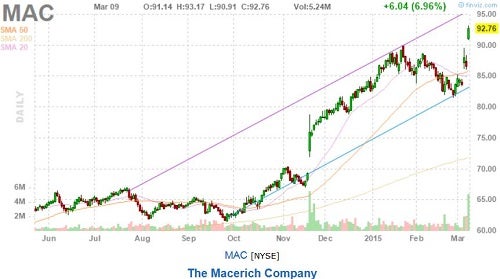 Macerich shares gapped up at the open when Simon initially offered a 50/50 cash and stock deal to purchase MAC shares for $91 on March 9. Shares closed above the offer.
Tale Of The Tape: Simon's Bid Of $95.50 On March 20
On March 20, Macerich shares gapped down at the open, with Simon's new $95.50 offer driving MAC shares down at the open to $86.30, or 7.7 percent below the prior day's 93.50 close.
Related Link: Don't Forget About mREITs...Here's A Top Pick From Some Very Smart Analysts
Mr. Market was betting that the obstinate Macerich management team will not be impressed by Simon sweetening the pot by $4.50 per share.
How The Saga Unfolded
On March 17, Macerich rejected Simon's unsolicited $91 per share offer and announced adoption of staggered terms for its board, and a "poison pill" defense.
Additionally, CEO Arthur Coppola published a letter response, which challenged David Simon's assertions put forth in a presentation that accompanied the original offer.
A Testy Response
In the letter, Coppola's rejected Simon's assertion that his SPG management team delivers "superior returns," to Macerich; and alleged that Simon's comparisons were essentially inaccurate and/or impossible to verify.
Additionally, Coppola vehemently urged MAC shareholders not to "replace equity in a high-end mall company with ownership in a retail real estate conglomerate, with opaque disclosure and dis-enfranchising dual-class capital structure."
He also accused Simon Property Group of colluding with rival General Growth Properties, Inc. (NYSE: GGP), the second largest U.S. mall REIT, as a potential violation of federal anti-trust laws.
Simon Addresses Macerich Claims
In addition to raising the bid 4.9 percent to $95.50, his "best and final offer," Simon also released a new presentation intended to answer and rebut Coppola's claims.
1. Regarding General Growth: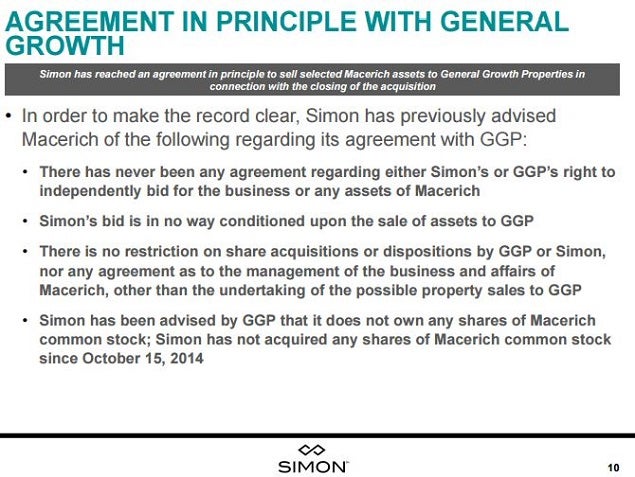 2. SPG Dual-Class Shares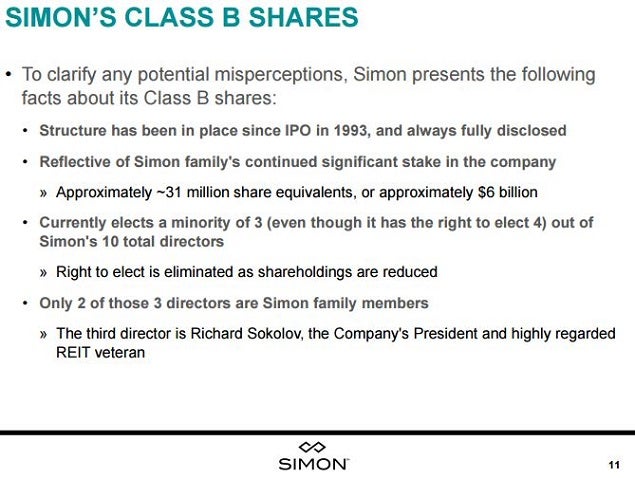 3. Mall Management Metrics Dispute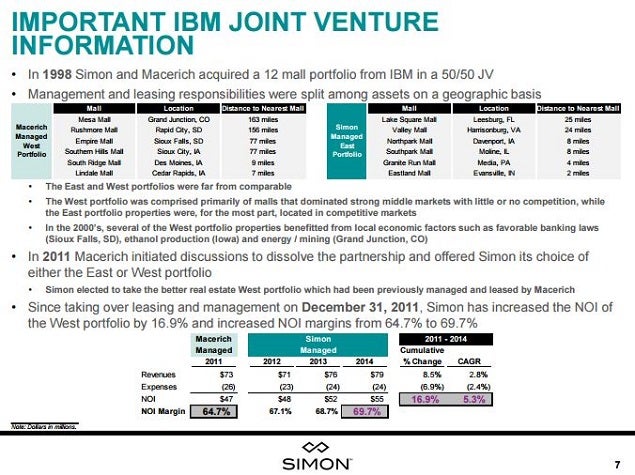 4. SPG - Mall Stats Breakout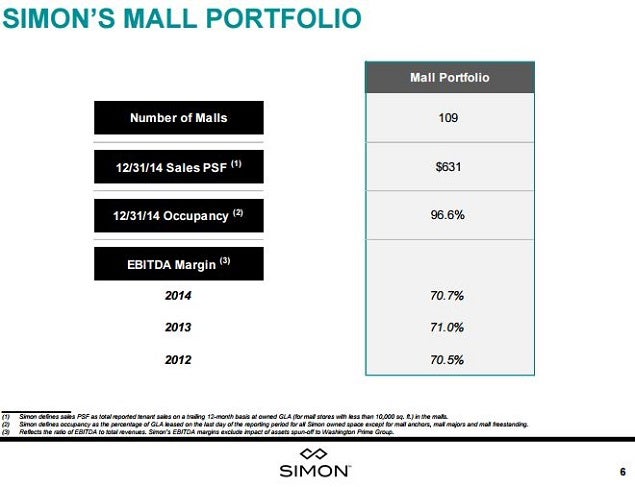 5. Simon Rebuttal Points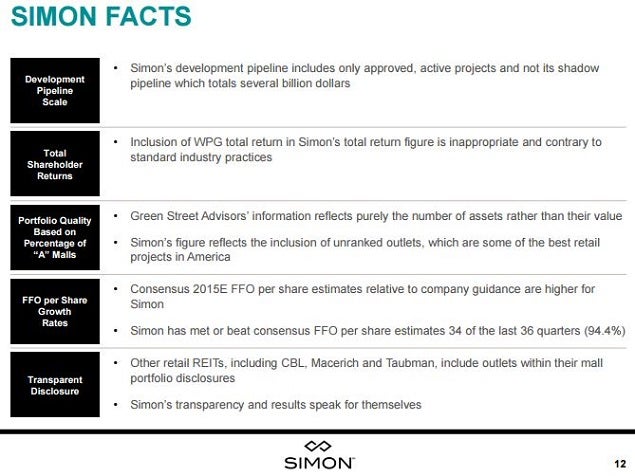 Bottom Line
The war of words between CEO's has continued to escalate, which makes it appear that a friendly deal based upon Simon's latest $95.50 per share offer is unlikely to be struck.
Macerich's same day response to Simon's March 20 proposal:
"The Macerich Board of Directors will review the Revised Proposal with its financial and legal advisors. Macerich stockholders are advised to take no action at this time."
Macerich shares closed on Friday at $89.21, a clear indication that Mr. Market has little hope for either a "White Knight" to appear, or for this latest Simon offer to be embraced by the MAC board.
Image credit: Public Domain
Posted-In: Arthur Coppola David SimonLong Ideas REIT Trading Ideas General Real Estate Best of Benzinga
View Comments and Join the Discussion!