EXCLUSIVE: Peter Schiff And Ron Insana On Where To Invest In 2015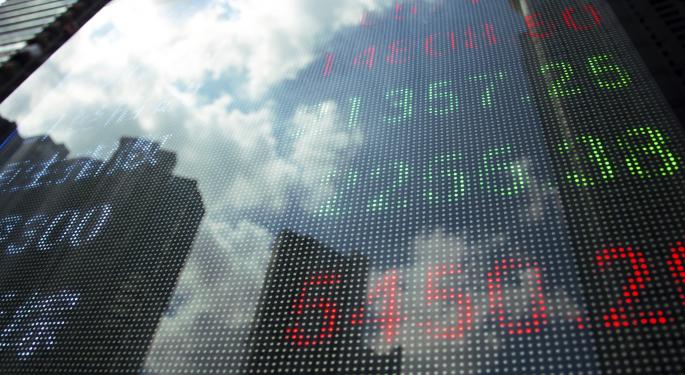 There isn't much that Peter Schiff and Ron Insana will agree on.
Schiff, the CEO of Euro Pacific Capital, is not a fan of the Federal Reserve. He thinks the Fed has put the U.S. in a situation where it will destroy the dollar. But Insana, author of Market Intelligence, says the Fed has been doing the right things. He thinks the Fed is dying to both raise interest rates and normalize policy.
But Benzinga managed to find one thing the do agree on: Stocks are the best investments right now.
Insana and Schiff recently joined Benzinga's #PreMarket Prep morning show. Here are some other pieces of investment advice they gave for 2015:
Where To Invest
Insana recommends that investors own 50 percent of their portfolios in the SPDR S&P 500 ETF Trust (NYSE: SPY). However, Insana warned against investors putting all of their money into the stock market today. Instead, spread out investments over the course of the year.
Related Link: Ron Insana Vs. Peter Schiff: Already The Debate Of The Year?
Throughout history, Insana explained, the market goes up 70 to 80 percent of the time.
"Yes, you will endure volatility, maybe even a collapse," Insana said. "At the end of the day, if you look down 20 or 30 years, you are going to be in pretty good shape having exposure to equities."
Schiff agreed with Insana in rising stock prices, but warned that the prices of everything else also increase because the value of money keeps going down. He said investors need to get rid of money before it loses value, and he thinks they should look for assets like individual stocks.
Where To Consider
After the stock markets, the advice from Schiff and Insana differs. Schiff thinks investors should own gold. He explained that very few markets beat the price of gold in 2014.
"If you are not sure how much exposure you want to have in stocks, I think that keeping the liquidity in gold makes a lot more sense than keeping it in dollars or euros or yen, or any other FIAT currencies that are just being printed," he said.
But Insana is not a commodity fan, and he doesn't think gold has a place in an individual's portfolio. Instead, his advice is for investors to balance their stock exposure with investments in the bond market.
Again, Schiff disagreed, adding that he doesn't see the risk-reward of bonds. Schiff thinks there is too much risk for too little reward and isn't recommending bond exposure to the typical investor.
Where To Avoid
Finally, both Insana and Schiff said that passive investing is not a good strategy. Insana is not a fan of just investing in ETFs, while Schiff think that a lot of investors are making the mistake of discounting stock selection and buying everything in hopes that it keeps going up.
They both recommend to not just invest in one sector or index and sit on the sidelines hoping it will go up.
Shiff and Insana also talked about the Federal Reserve, interest rates, energy and more. Listen to their full debate here:
Don't forget to tune in to Benzinga's #PreMarket Prep broadcast Monday-Friday 8-9:45 a.m. ET for a live, interactive morning show with veteran traders and featured finance industry experts ready to answer your questions for the trading day.
Posted-In: Long Ideas Bonds Commodities Top Stories Exclusives Markets Trading Ideas Interview Best of Benzinga
View Comments and Join the Discussion!