How Evercore ISI Is Playing These Top-Performing REITs
It is clear to all investors that 2014 has been an outstanding year for REIT performance -- basically doubling the strong returns turned in by the S&P 500.
Given that relative outperformance, where should REIT investors look for top returns in 2015?
On December 22, Evercore ISI upgraded two top-performing REITs from Hold to Buy: high-end mixed-use retail developer Federal Realty Investment Trust (NYSE: FRT) and strong performing self-storage REIT, Extra Space Storage, Inc. (NYSE: EXR).
Tale Of The Tape
While Evercore is not predicting another record year for these two stocks, they are suggesting that both of these newly elevated Buy-rated REITs should deliver low to mid-double digit returns for investors.
Evercore raised its price target for Extra Space from $62 to $66 per share. Extra Space Storage shares closed near a 52-week high at $59.78 at the close of trading on December 22.
The firm raised its price target for Federal Realty from $133 to $145 per share. Federal Realty Investment shares closed up over 2 percent at $136.93, setting a new 52-week high as well.
The past year was great, but do these companies have a track-record investors can depend upon?
Federal Realty - A Deeper Dive
The secret sauce for this operator and developer of high-end mixed use retail centers is that they are located in top markets across the U.S. with high barriers to entry.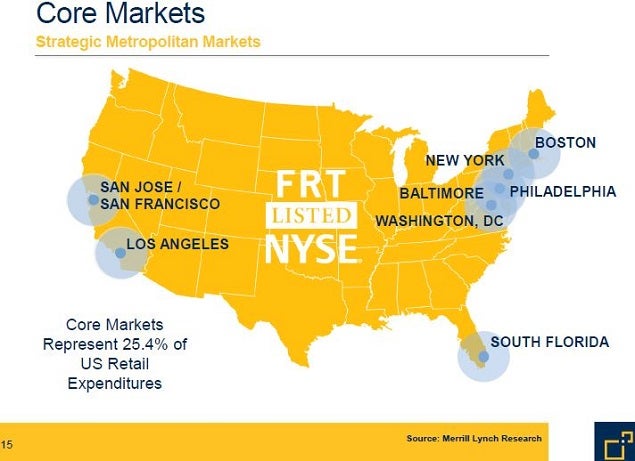 The Federal Realty secret syrup is that its centers are primarily located in "super zip-codes," which are high density, high household income neighborhoods.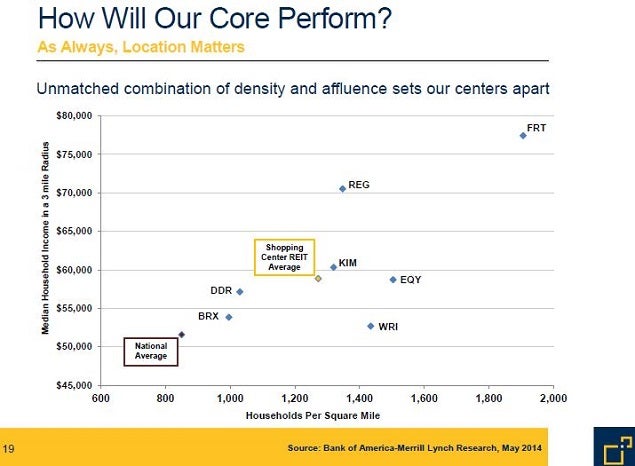 Federal Realty is one of the very few retail REITs able to grow its FFO and cash available for distribution to shareholders in any economic cycle, including the recent Great Recession.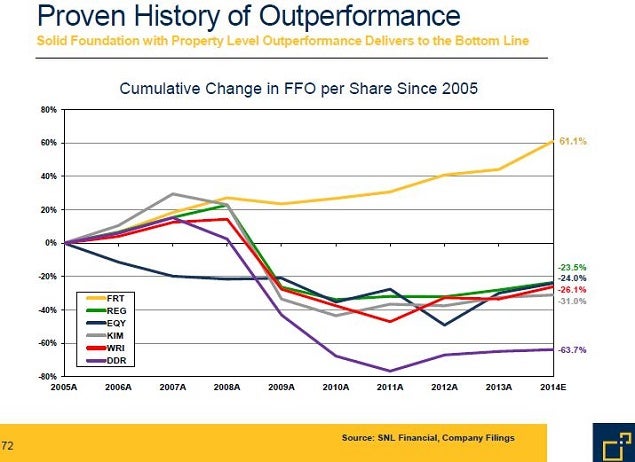 Federal Realty Trust is truly a blue-chip REIT, in fact, a blue-chip stock period.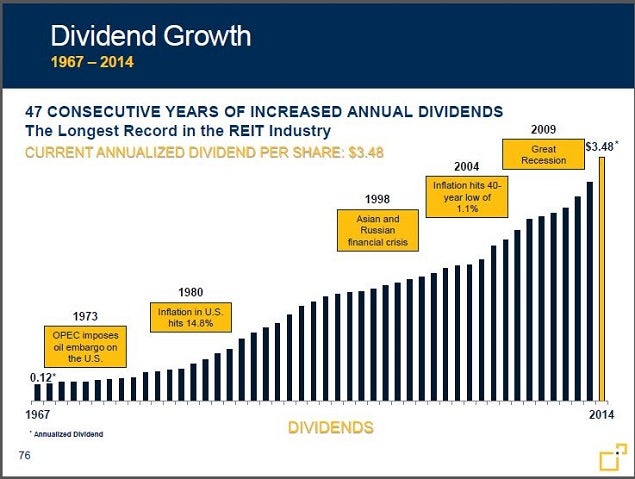 Picking FRT as a Buy is certainly not going out on a limb by any stretch of the imagination. However, the stock is currently paying a dividend yield of only 2.54 percent, which is why investors focused upon income might screen out this high quality REIT.
Extra Space Storage - A Deeper Dive
There are ~55,000 self-storage locations in the U.S., and the vast majority are built and still owned by local mom and pop operations.
However, about 10 to 12 percent of these properties are owned or operated by large, sophisticated companies, including publicly traded REIT Extra Space Storage.
Long Runway For Growth
Extra Space currently owns and operates ~1,080 self-storage locations. They own about 50 percent outright, own 25 percent in JVs and operate about 25 percent as third-party managers.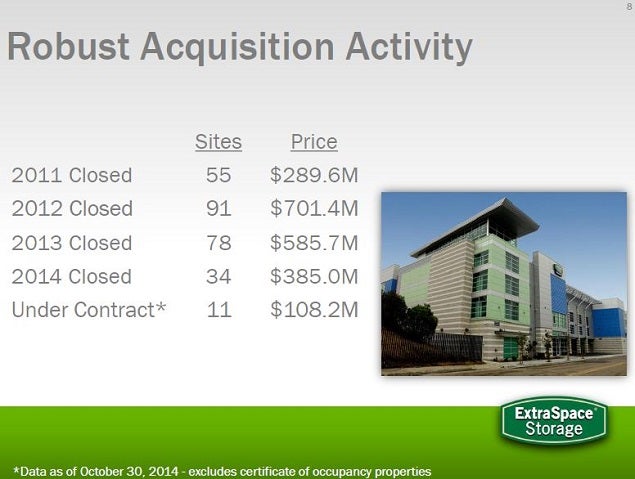 Due to the lack of bank financing for new construction by smaller operators, the supply of new properties in the U.S. has not kept up with demand from population growth.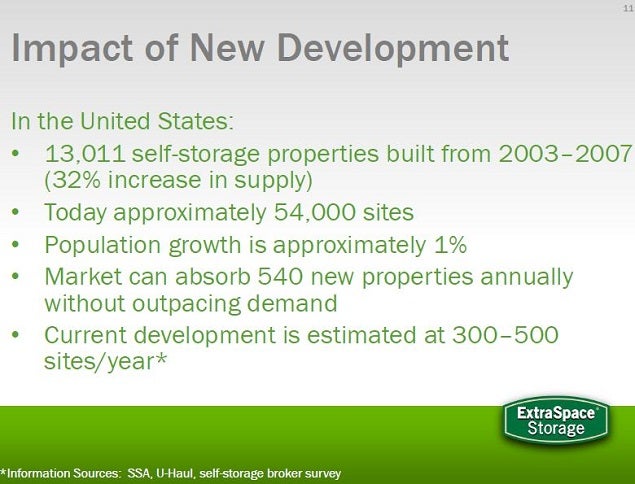 The large publicly traded self-storage REITs now have a huge advantage that comes from customers who formerly began searching for self-storage using Yellow Page advertising, evolving to using the Internet, and increasingly mobile devices.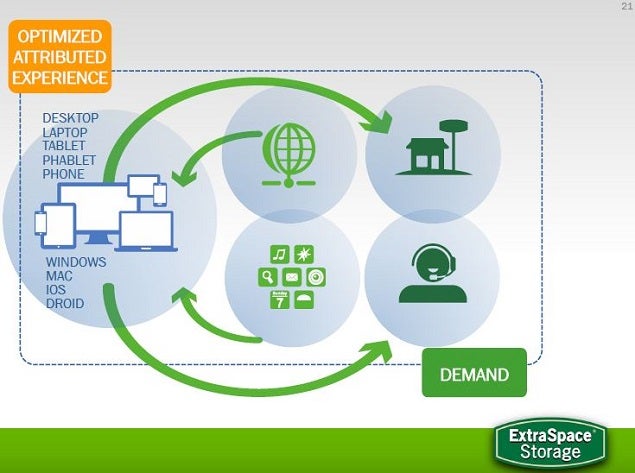 The entire self-storage sector has performed well during the past ten years, with Extra Space clocking in at an impressive 568 percent total return.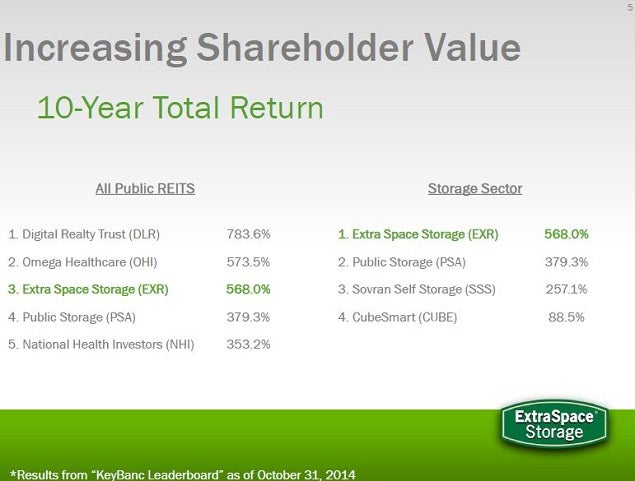 Extra Space is the top REIT when it comes to third-party management.
Along with its JVs, this helps to create a natural deal funnel to grow earnings moving forward.
Posted-In: Evercore ISILong Ideas REIT Upgrades Price Target Analyst Ratings Trading Ideas Real Estate
View Comments and Join the Discussion!