Here's The ETFs Blowing Up On Social Media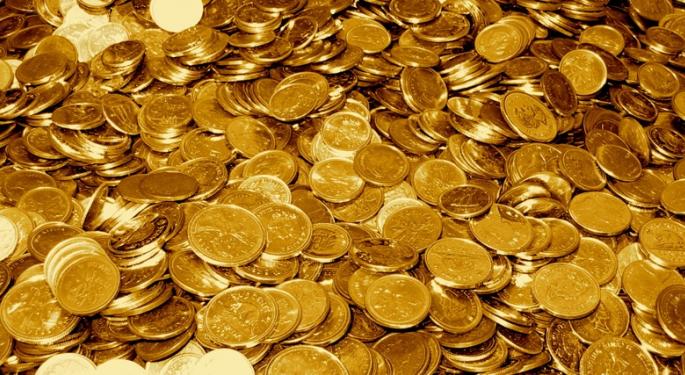 Market Prophit compiles and analyzes how social media commentary relates to the stock market, and develops statistics that track sentiment.
On Friday, Benzinga spoke with CEO Igor Gonta, who pointed out a few trending ETFs in the social media space.
1. United States Oil Fund LP (ETF) (NYSE: USO)
This fund seeks to reflect the performance of the spot price of West Texas Intermediate (WTI) light, sweet crude oil.
With lingering volatility and a price below $60, Market Prophit's Expert sentiment indicator remains bearish. The Crowd, meanwhile, is now starting to reverse its opinion, turning negative too.
Related Link: 3 Stocks And 4 Trades Blowing Up On Twitter
2. iShares iBoxx $ High Yid Corp Bond (ETF) (NYSE: HYG)
This ETF seeks to track the investment results of an index composed of U.S. dollar-denominated, high yield corporate bonds.
As Gonta explained, "Since a big chunk of the High Yield Index as represented by the ETF HYG is comprised of leveraged oil producers, the index has taken a big beating with the recent price fall in oil.
"Even with the recent rally from the lows, both the Crowd and the Market Prophit sentiment remain bearish on the ETF HYG."
3. iShares Barclays 20 Yr Treas.Bond (ETF) (NYSE: TLT)
Possibly responding to recent Russian volatility, the TLT ETF was up on the first three days of the week, and both Expert and Crowd sentiment was bullish, according to Gonta. On December 18, however, sentiment turned negative as the ETF's share price fell over 2 percent.
4. SPDR Gold Trust (ETF) (NYSE: GLD)
This fund reflects the performance of the price of gold bullion.
As the price of gold tumbled this past week, the Crowd remained bullish, but Experts were generally bearish.
Image credit: Jeremy Schultz, Flickr
Posted-In: Corporate Bond ETF Gold ETF gold ETFs Igor Gonta Oil ETFSpecialty ETFs Trading Ideas ETFs
View Comments and Join the Discussion!