Carl Icahn On How Investors Could Profit In 2015 (Hint: Buy Apple)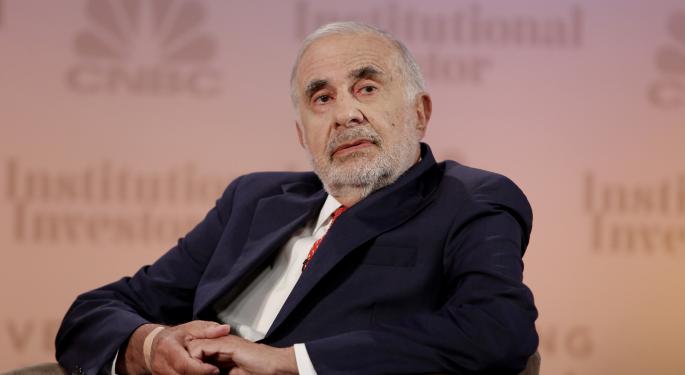 Carl Icahn was asked by The Economist to write an article on how investors could profit in 2015.
"At the risk of being a bit facetious, I would say: become a Twitter follower and read my future tweets," Icahn humorously wrote. The billionaire investor went on to offer investors some serious advice.
Icahn recommends investors to buy shares of Apple Inc. (NASDAQ: AAPL) because shares are undervalued due to a "pervasive misunderstanding" among investors and analysts.
Related Link: 15 Corporate Execs Using Twitter Better Than Anyone Else
"They think Apple is a hardware company when in reality it's a company that sells an entire ecosystem of hardware, software and services," Icahn wrote while adding that once a consumer buys an "iDevice" they are locked in to the Apple ecosystem, generating revenues through incremental products and services.
Icahn went on to state that owning shares of Icahn Enterprises LP (NYSE: IEP), his flagship company has generated attractive returns. Investors who purchased shares at the start of the 2000s would have seen an annualized return of 21.5 percent, outperforming the S&P 500's 3.8 percent return.
Naturally, Icahn also laid on the case for his activist style of investing.
"Even more telling is the return of a person who invested in 23 companies whose boards our appointees joined between January 1st 2009 and June 30th 2014; if the person invested in each company on the date that the nominee joined the board and sold on the date that the nominee left, they would have obtained an annualized return of 27%."
Bottom line, Icahn states that his activist activities has enhanced value for all shareholders by "multi-billions of dollars."
Posted-In: Activist Investing Apple Carl Icahn Icahn Enterprises The economistLong Ideas Top Stories Media Trading Ideas Best of Benzinga
View Comments and Join the Discussion!