How McDonald's Is 'Amazing, Surprising And Meaningful' In 3 Charts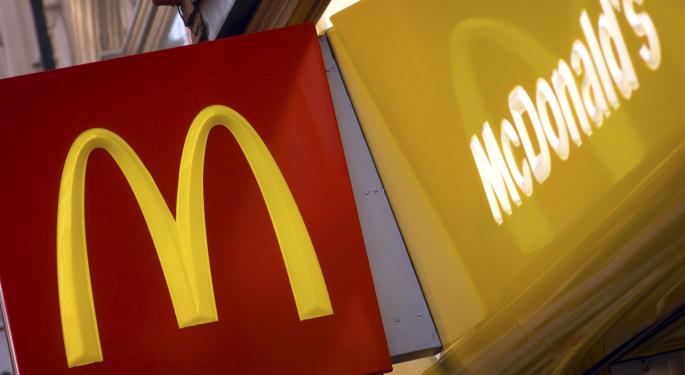 The graph below was produced by Capital Market Labs.
McDonald's Corporation (NYSE: MCD) stock is down 2 percent over the last year and nearly 7 percent in the last six months as concerns grow about the firm's positioning as a fast food restaurant with a high fat/small selection menu (among other things). There are also concerns about the size of the firm, such as: How large can a fast food restaurant grow?
Let's look at three charts. One should amaze investors, another should surprise them, and a third will seem rather benign but may be the most meaningful.
Amazement: If one plots the restaurant stocks trading in North America by revenue (y-axis) and net income (x-axis), they can see there's McDonald's...and then there's everybody else.
McDonald's isn't the 800-pound gorilla in the industry; it's the 80,000 pound gorilla.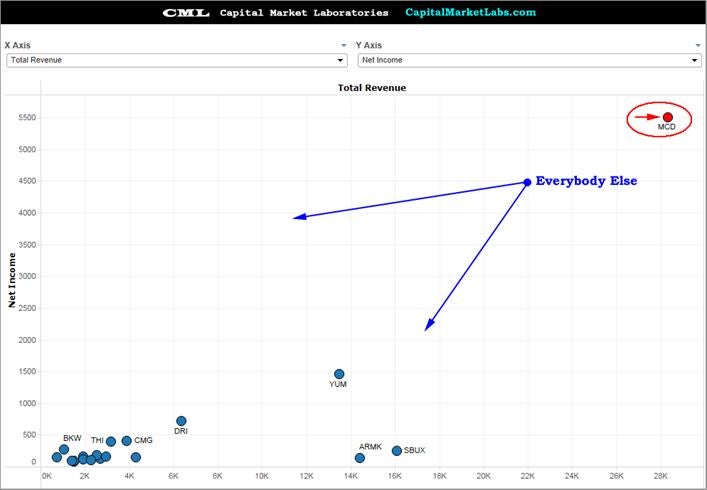 Surprise: Here's an interesting chart which plots unlevered free cash flow in the blue bars and total revenue as the red line.
What's the surprise?
They're both going up. McDonald's isn't dead, it looks like. In fact, it's very much alive.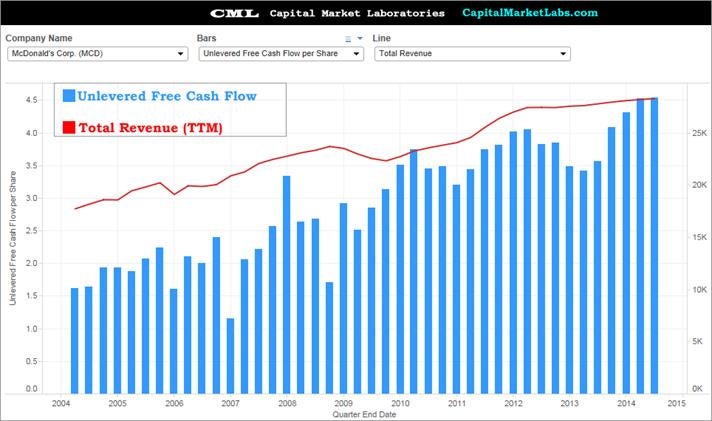 Benign But Powerful: If one, then, plots net income margin percentage on the y-axis and gross margin percentage on the x-axis, they can see McDonald's is not an outlier at all, but is in fact on the high end of both margin measures.
This is benign because there isn't a single data point somewhere wildly off the chart.
It's powerful because it's a reminder that even as the "80,000 pound gorilla," McDonald's maintains very strong margins.
It's this reality that makes for a promising future if the firm can survive the onslaught of a potential industry shift.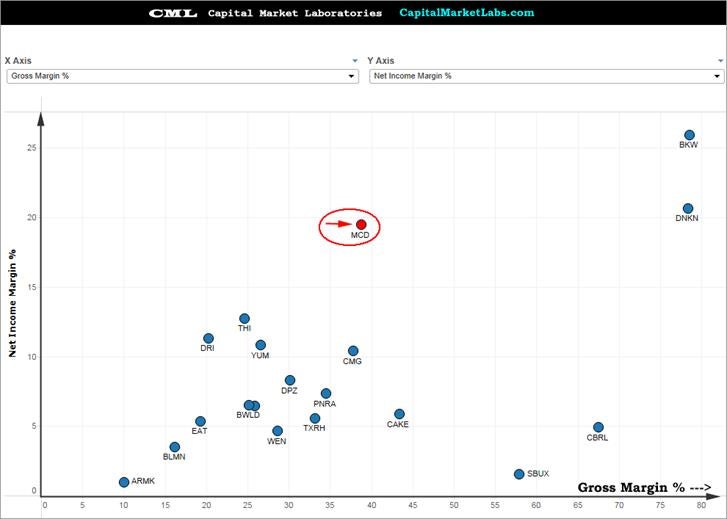 Ophir Gottlieb can be found on Twitter @ophirgottlieb.
Posted-In: McDonald's charts McDonald's stockLong Ideas Trading Ideas Best of Benzinga
View Comments and Join the Discussion!